Hyundai Brilliant Launch In 1st Week Of October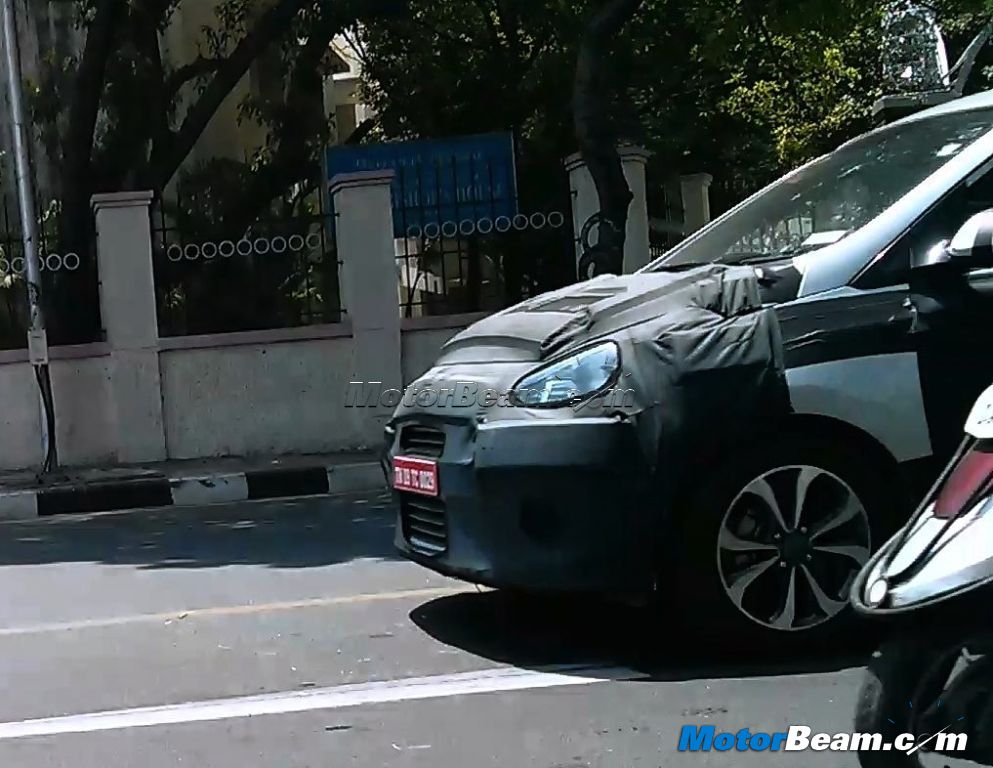 Hyundai will launch the next generation i10 (re-badged as Brilliant) in the first week of October. The new i10 will be positioned between the current i10 and i20, thereby becoming the fifth hatchback from Hyundai to be on sale in the country. Hyundai believes in giving customers choice, even if it means cannibalisation to a certain extent. The Korean automaker has been testing the Hyundai Brilliant for quite some time now and the vehicle was spotted by our eagle eyed reader Rajkumar Kumaradhevan in Chennai, who has shared these spy shots with us.
The Hyundai Brilliant will be offered with a choice of engines, including a 1.1-litre diesel motor which will boost sales to a great extent. The company has already given the prototype version of the second generation i10 to select journalists in Sweden for a first drive. Reports from them have been very positive. The new model is being benchmarked against the Volkswagen Up!, a small city runabout which is unlikely to make its way to India anytime soon.
The Hyundai Brilliant is not only bigger than the i10, it is also significantly better in terms of dynamics. Hyundai is working hard to tweak the underpinnings to give the vehicle a very mature balance of ride and handling. Hyundai's philosophy of loading the vehicle with features has lured many buyers to the brand and the company will offer a plethora of standard equipment on the Brilliant as well, which includes a push button start, keyless entry, climate control and ESP. The all new i10 is sure to enjoy the same levels of success as its predecessor.