Hyundai i20 In Top Five Safest Cars Of 2009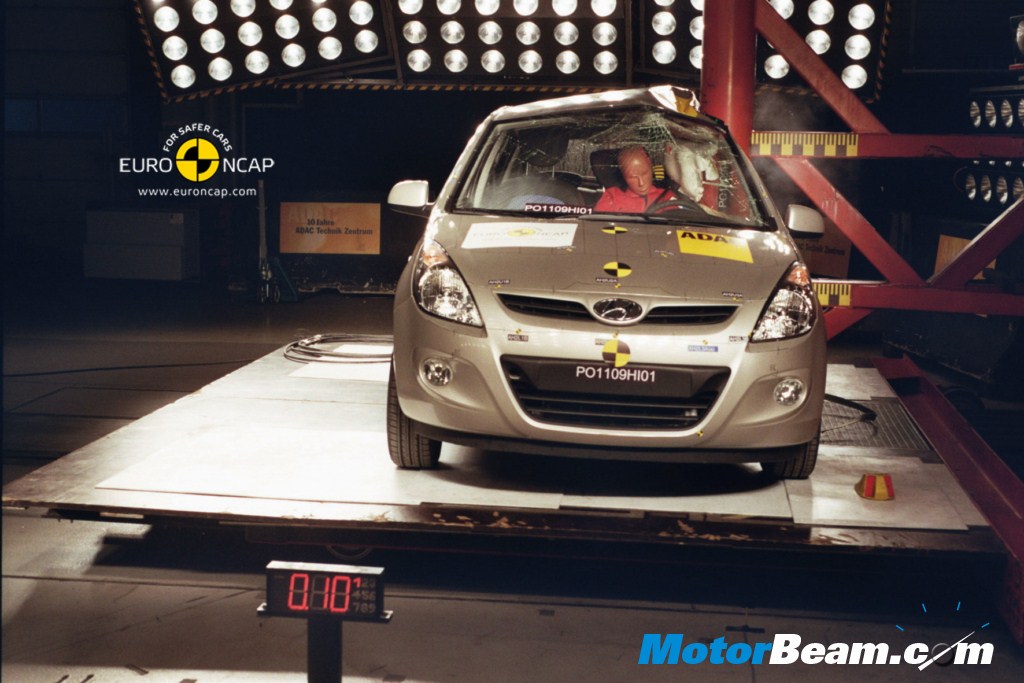 For the first time, Euro NCAP has released its top five safest cars of 2009, based on their maximum five star award and their overall score. Top of this list is the Volkswagen Golf VI that was first tested in 2008 under the former rating scheme and was re-released in 2009. The Honda Insight Hybrid and Toyota Prius, two fuel-efficient vehicles tested in 2009, were second and third respectively in Euro NCAP's list of safest, crash-tested cars. In fourth place is the Hyundai i20 (check EuroNCAP ratings here). There are three joint winners for fifth place – the Toyota Avensis, Volvo XC60 and the Opel/Vauxhall Astra. Euro NCAP's poorest results of the year were achieved by the Suzuki Alto and the Toyota Urban Cruiser, which both received three stars.
In 2009, Euro NCAP crash tested thirty three car models, using up to a total of three cars, three front seats, four child seats and an array of spare parts per model. To achieve the overall rating, the car model is usually put through four crash tests, a component test and is assessed by an inspector who considers tests results and the safety equipment and features of the car. In 2009, upon the request of the manufacturer Euro NCAP also considered results from vehicles crash-tested in 2007/2008 and carried out the necessary tests and assessment to upgrade them to a result applicable under the new rating scheme.