Hyundai Ioniq Plug-In Hybrid India Launch Likely In 2017
Hyundai is planning to take advantage of the Faster Adoption and Manufacturing of (Hybrid &) Electric Vehicles (FAME) scheme in India by considering to introduce the Ioniq plug-in hybrid in 2017.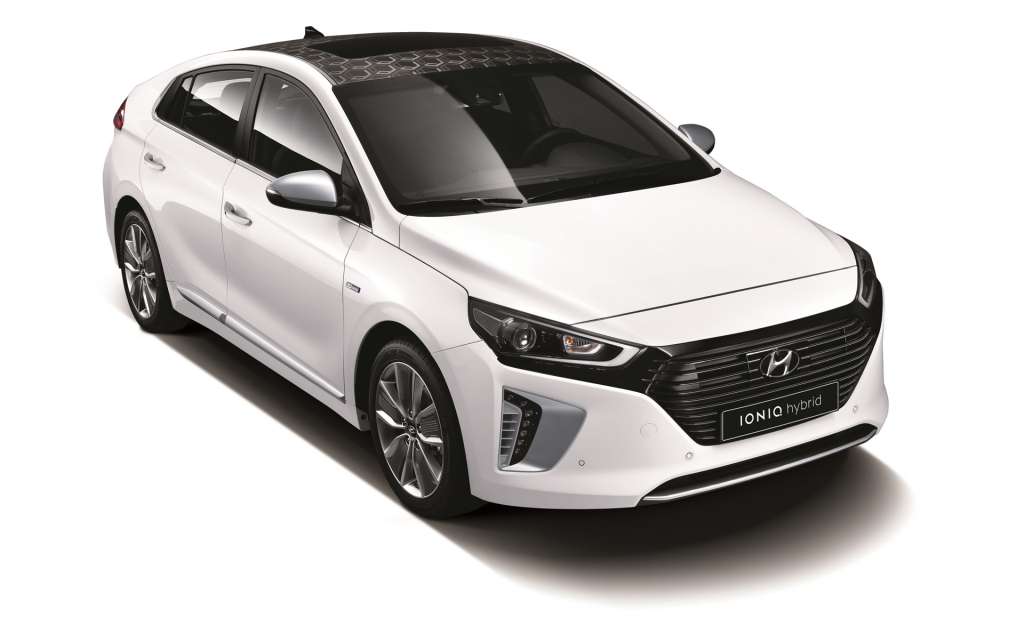 Being launched earlier this year, Hyundai's zero emission Ioniq platform will be available with three distinguishable electric powertrains namely the hybrid, the plug-in hybrid and electric. Hyundai is thinking to go ahead with the plug-in hybrid version for launch in India. The version will have an estimated all-electric range of 50 kms derived from an 8.9 kWh lithium-ion polymer battery.
Moreover, the Hyundai Ioniq Plug-In Hybrid has a 45 kW (60 HP) electric motor which is coupled with a 1.6-litre 4-cylinder petrol engine producing 105 BHP and 147 Nm of torque which will be mated to a 6-speed dual-clutch transmission. The Ioniq has a hatch like profile and the styling mainly influenced by their fluidic design philosophy. As per reports, the car has a drag co-efficient of just 0.24.
The front fascia has the signature Hyundai hexagonal grille and the C-shaped LED daytime running lights. It will also have low beam LED headlamps, an integrated charging portal, a left fender for the lithium-ion polymer battery and model specific 16-inch alloy wheels. The interiors are reported to get an all-black treatment with matte-silver highlights.
What is interesting is the fact that Hyundai has used environment friendly materials for the Ioniq. Sources claim that the raw materials extracted from sugarcane will be used for the headliner and carpet. The interior door pads will be made out of plastic combined with powdered wood and volcanic stone which will appear like plastic based materials. It will also feature a 7.0-inch 720P touchscreen which will give the driver all the data at all times.
Hyundai is a stable and growing manufacturer who has understood the Indian market very well and the success of their products is a testimony to the same. It will now be interesting to see how they launch it and how many takers will it find in India as the Prius, if anything to go by, has not been a revelation exactly.
Hyundai Ioniq Plug-In Hybrid India Launch
– Hyundai plans to launch their plug-in hybrid the Ioniq in India by 2017 under the FAME scheme
– The Ioniq coming to India will have the 1.6-litre 4-cylinder petrol variant clubbed with a 60 HP electric motor
– The Hyundai Ioniq will employ environment friendly materials in its interiors