Suzuki GSX-R250 Patent Images Leak, India Launch Likely As Gixxer 250
Suzuki GSX-R250 patent images were leaked recently and the bike has gathered a lot of speculation over its incompetency in the 250cc segment. The engine on the Gixxer 250 is also majorly underpowered.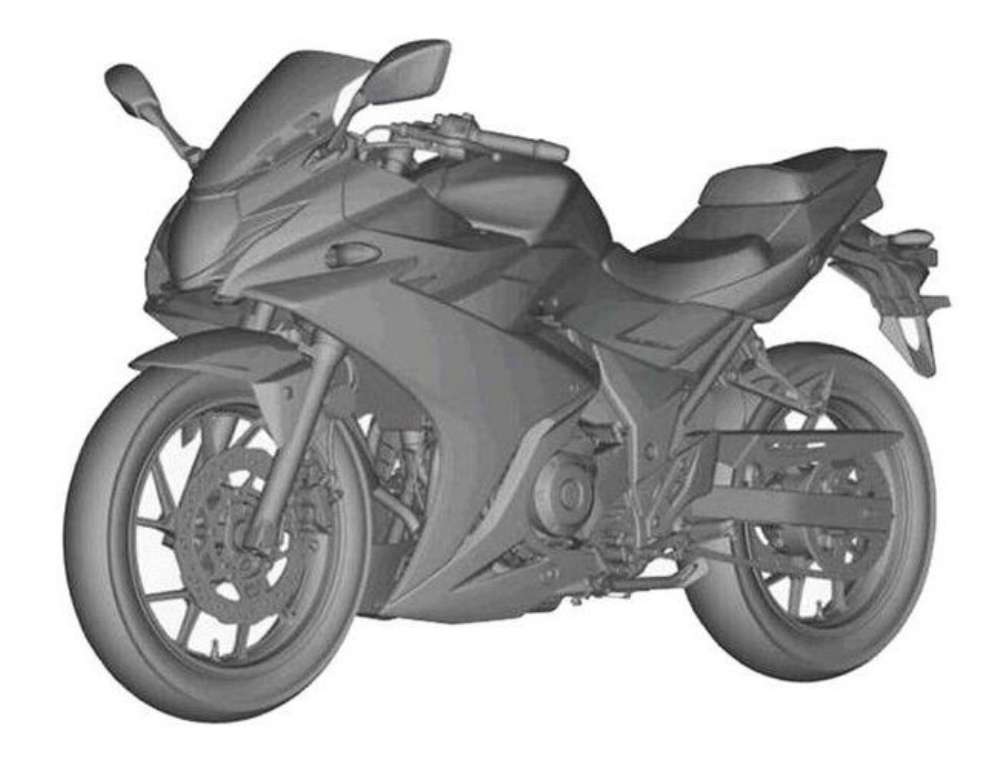 Suzuki has tried capturing the Indian market in more than one way. The company wishes to offer variety in each segment it contests and it has certainly done that with the Gixxer twins. Recently, the patent images of the Suzuki GSX-R250 were leaked and numerous inferences can be derived out of it.
The images clearly show the Suzuki GSX-R250 resembling its big brother, the GSX-R1000, with all the bodywork and styling. The bike's dominant stance lets it compete against the likes of the Yamaha R3 and Honda CBR250RR. With Suzuki's legacy and all the Japanese panache coming together, the GSX-R250 will give others a good run for the money.
As seen from the patent images, the motorcycle will be prepared for a completely different bout. A steel swingarm and a double-cradle frame is enough to bring its marketing level a few inches down. After all, it might not be startling to see it being dubbed as a bargain-basement model. Perhaps, Suzuki aims to bring Japanese sport bikes to more homes than there already is, with a less extravagant product.
The Suzuki GSX-R250 is likely to be powered by a 24 HP parallel-twin 250cc engine which also happens to be the one found on the GW250 Inazuma (Suzuki might just plonk in a single-cylinder engine for cost reasons). The bike is majorly underpowered as compared to the rivals it will be pitted against. It is most likely to be made in Suzuki's Chinese production facility which assembles the GW250 too. An India launch is very much likely in 2017 with Suzuki calling it the Gixxer 250 locally and pricing it close to Rs. 2 lakhs.
Suzuki GSX-R250
– It resembles Suzuki's GSX-R1000, with the bodywork and styling
– The Suzuki GSX-R250 is majorly underpowered making it incompetent in the 250cc segment
– The bike also has a few outdated features such as a steel swingarm
– Suzuki aims to bring this version as a bargain-basement model to lure more customers
– The Suzuki GSX-R250 is likely to be called Gixxer 250 in India