Hyundai Showcases GO! Edition Of Cars At Geneva Motor Show
Hyundai has showcased GO! editions of three of its cars at the Geneva Motor Show. The special versions are aimed at football fans.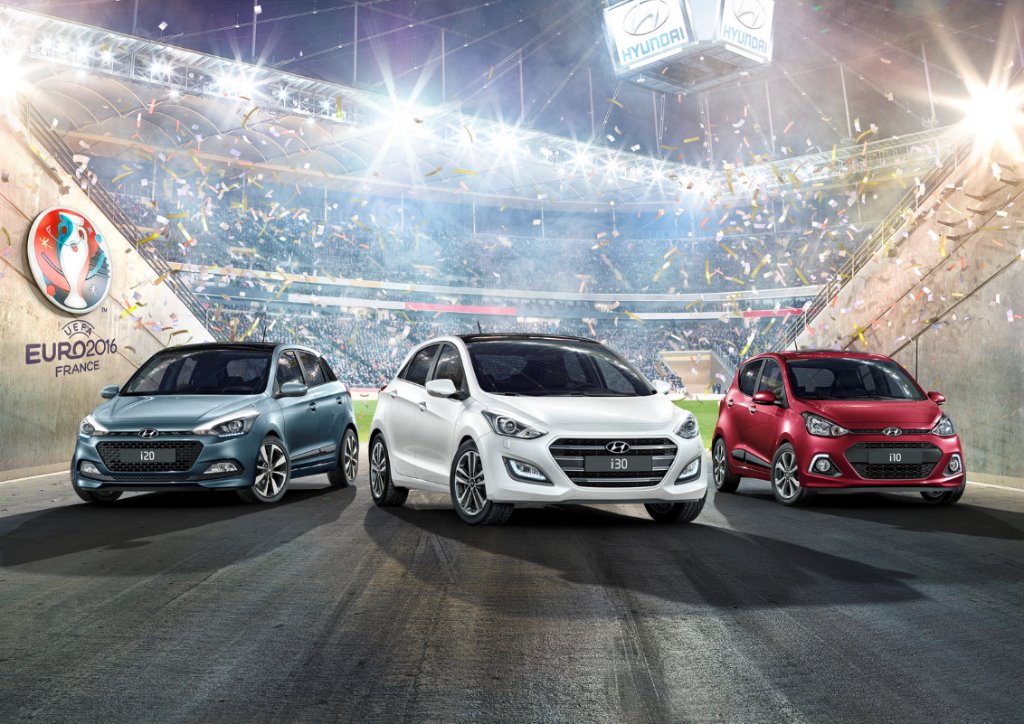 Ever thought that special editions of cars with very few changes was an India-specific phenomenon? You couldn't be more wrong. Hyundai has showcased GO! edition of the i10, i20 and i30 at the Geneva Motor Show. The special edition has been shown just ahead of the 2016 UEFA European Football Championship in France.
All the three cars receive minimal changes in this iteration and it is more of a marketing move. The three cars have been painted in different colours to resemble the French flag and get lightweight alloys.
Hyundai i10 GO! Edition
– Gloss black finish on the central console
– Blue stitching on seats and gearshift lever
– Rear privacy glass
Hyundai i20 GO! Edition
– New alloy wheels
– Blue and white stitching for the seats
– Blue accents inside the cabin
– Black headliner
Hyundai i30 GO! Edition
– New grille
– New 17-inch alloy wheels
– Metallic scuff plates
– Gunmetal accents on the inside
The GO! edition of i10, i20 and i30 are being offered in select European markets and will be available on order. The price varies from region to region depending on the specification opted for. Hyundai has also started a new advertising campaign named "Real Deal for Real Fans" along with these versions to piggyback on the popularity of football across Europe.