Imperia GP Is A Retro-Styled Hybrid Sportscar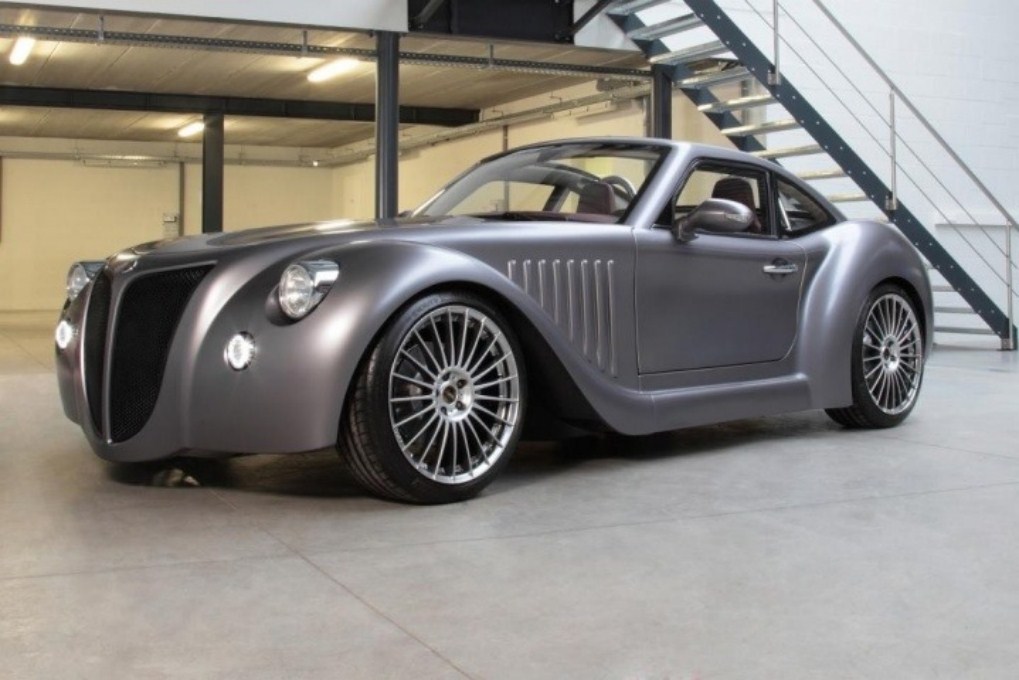 Imperia, a Belgian automobile brand dating back to 1904 will be presenting to the world its hybrid sportscar Imperia GP as part of its revival back into the industry. Imperia manufactured both motorcycles and cars from 1904 upto 1958. Fifty years down the lane, Green Propulsion helped revive the Imperia brand in 2008 with a vision for a sportscar with-a-twist to its credit. With-a-twist we say because of the classic retro-styled body design yet equipped with power and luxury inside.
The elongated bonnet, round headlamps and those very big curved wheel arches speak of cars of the 1940's. The wheels, although, didn't look anything like that in those times. Also, the car is given a sort of a Coupe orientation towards the rear which gives the Imperia GP sportscar the look of an expensive, power equipped car of today's times even though the design is dominated by round curves.
Inside the hood of the Imperia GP is a BMW/PSA sourced turbocharged 1.6-litre engine which provides a maximum power of 200 BHP and torque of 260 Nm. An electric motor capable of producing an extra power of 150 BHP and 350 Nm of torque enables the total power on the car to be 350 BHP and a combined torque of 610 Nm. This retro-styled sportscar hits the 0-100 Km/hr mark in 6 seconds in pure electric mode and completes the same in 4 seconds in the hybrid mode.
The Imperia GP tips the scales at 1200 kgs and has a restricted top-speed of 216 km/hr. Imperia claims that the GP is among the few green sportscars in the world which would consume only 1.9-litres of fuel and 11.5 kWh power per hundred kilometres in hybrid mode. In the electric mode, the maximum range is 60 kms on a full charge which would take about four and a half hours. Imperia would be launching this vehicle by the year end with about 100 cars planned per annum and will gradually increase production upto 200 cars per year. The Imperia GP will cost about $1,63,300 (Rs. 89 lakhs) and Green propulsion plans to launch a more basic version a little later which would be priced at about $1,24,000 (Rs. 67 lakhs).