Vuhl 05 Is A 2.0-Litre EcoBoost Powered Track Car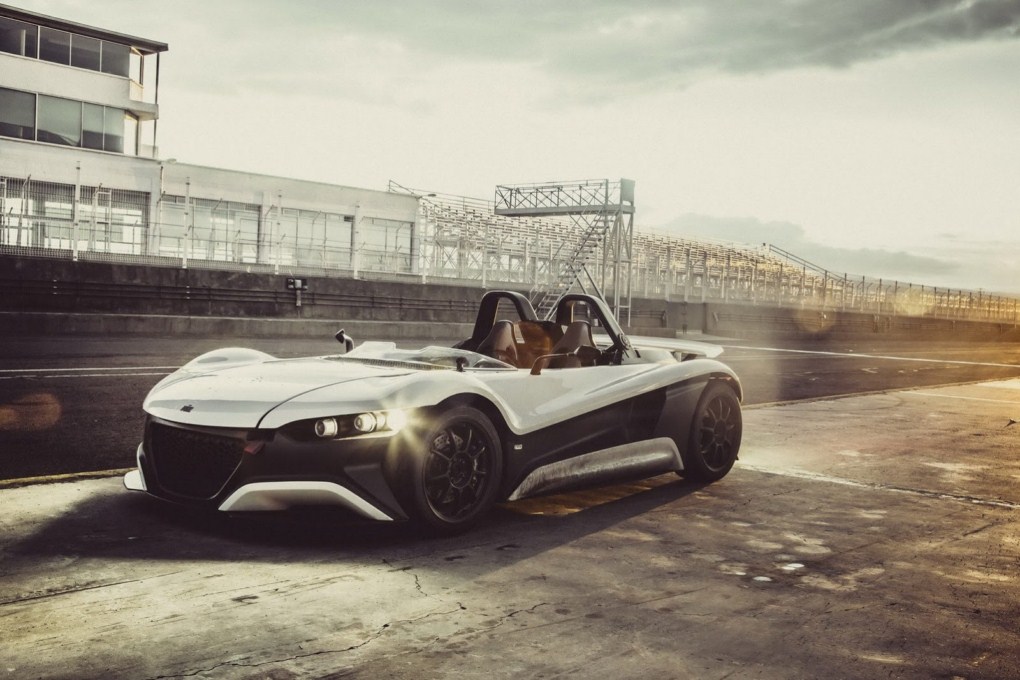 Mexico has got its own automobile firm through Vuhl which have completed their maiden work on a lightweight, high performance open-top car Vuhl 05. The 05 is scheduled for a debut at the Goodwood festival of speed next week. However, it was showcased to a select few at the Royal Automobile Club in London. The Vuhl 05 is built over an aluminium monocoque chassis with chrome-molly steel subframe and the body is made from RTM reinforced plastic or carbon fibre. This car is meant to be light-weight and boasts a dry weight of 695 kgs.
The performance credits of the 05 goes to Ford's 2.0-litre, four-cylinder turbocharged EcoBoost engine tuned to give a power output of 285 BHP and a twisting capability 420 Nm. The transmission is a 6-speed manual gearbox driving the rear wheels. The power translates to a top speed of 245 km/hr and reaches 0-100 km/hr in a good 3.7 seconds. Other technicalities include a high ratio rack and pinion steering, a double wishbone suspension and 17-inch wheels up front and 18-inch rims at the rear.
The Vuhl 05 has very little of a windshield, even smaller than the KTM X-Bow. Speaking of which, the Vuhl is based on the likes of open-top lightweights like the KTM X-Bow, Ariel Atom, Lotus 2-eleven and the BAC Mono. Vuhl plans to make only about 50 cars annually with initial sale in the UK and North America. Bookings have begun for the first lot for 2014 and wears a price tag of £ 55,000 ($84,000/ Rs. 50 lakhs). On the whole, the Vuhl 05 seems to be a well done product, the design speaks ingenuity and sport while the two-tone colour scheme of gloss white-matt black is well played.