New Slovenian Supercar – Tushek Forego T700!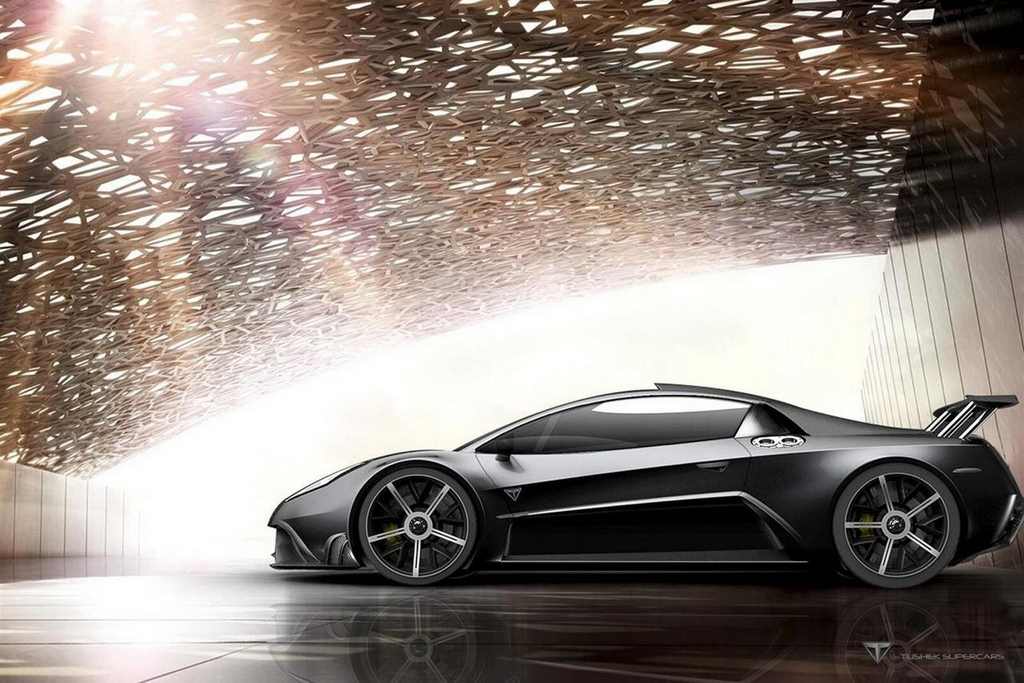 Slovenian Supercar company, Tushek, is working on their second car, which will be called the Tushek Forego T700. The renderings of how the final product will look are seen here, which shows two versions, a road going one and a race spec one. Last year, Tushek had showcased their first supercar, the Tushek Renovatio 500, at the Monaco's Top Marques Show. This supercar was powered by Audi RS4's 444 BHP V8 engine. The new Forego T700 will be even more powerful and more hard core.
The Tushek Forego T700 is a mid-engined supercar with a carbonfibre monocoque chassis with generous use of titanium in its construction to keep the weight to the minimum. This lightweight supercar will weigh just 1000 kgs. It will use an Audi FSI V8 engine which is expected to produce around 700 BHP of power, which will give the Forego T700 an amazing power to weight ratio of 700 BHP/ton. The older Renovatio 500 accelerates from 0 to 100 km/hr in 3.7 seconds and had a top speed of 311 km/hr. The Forego T700 is expected to be a lot faster than this.
The exterior of the Tushek Forego T700 is based on a 'form following function' design philosophy. So every design detail will be there to make the car faster and more aerodynamic. These renderings show us how the very impressive and good looking supercar should actually look when it is completed. There is also a racing version seen in the renderings which shows that Tushek may be serious about putting this car on the track. Only time will tell how this Forego T700 will be when it is launched by the Slovenian company.