Indian Government Allows Local Production Of ATVs
Motorsports as well as other vehicle-related adventures are gaining popularity in India and people love to try out new vehicles meant for adventure activities and this is the reason why places which rent out ATVs (All Terrain Vehicles) manage to create a lot of buzz among enthusiasts. The Highway Ministry of India has now approved the proposal of allowing local manufacturing of ATVs in India. ATVs can also come of significant use for the army since the army operates in difficult terrain conditions. Officials from the highway ministry are now having talks with their stakeholders and also pondering upon emission norms.
ATVs of very few brands are available in India and Polaris, which is known as a popular ATV manufacturer, has set up shop in India. These vehicles cost anywhere between Rs. 7-30 lakhs depending upon the model, size and engine capacity. Another reason for the high prices is the exorbitant duty of more than 100% which is levied on these imported vehicles. Other manufacturers like Suzuki and Yamaha too sell ATVs globally but none of them have started selling them officially in India. Honda is also conducting feasibility studies of bringing down their ATVs to India.
If ATVs start getting produced locally, the taxes levied on them would come down very significantly and this means that more and more people will be able to afford such lifestyle vehicles. All Terrain Vehicles run on petrol and give out higher emissions when compared to our regular vehicles. Hence, the Government would need to come up with new emission norms that the locally-made ATVs would need to comply with. These vehicles run on special all-terrain tyres which are made of a very strong compound and can withstand a lot of abuse on various types of surfaces.
Polaris has already gained an edge in the Indian ATV market by acquiring orders from the Gujarat Police and Coastal Police. Right now, paramilitary forces like the BSF have acquired four ATVs for testing purposes on marshy and slushy areas. Officials from BSF have stated that they haven't floated any tenders for ATVs as of now. Polaris India's Managing Director Pankaj Dubey was quoted saying that they wish to cater hugely to the off-road market in India which is yet unexplored.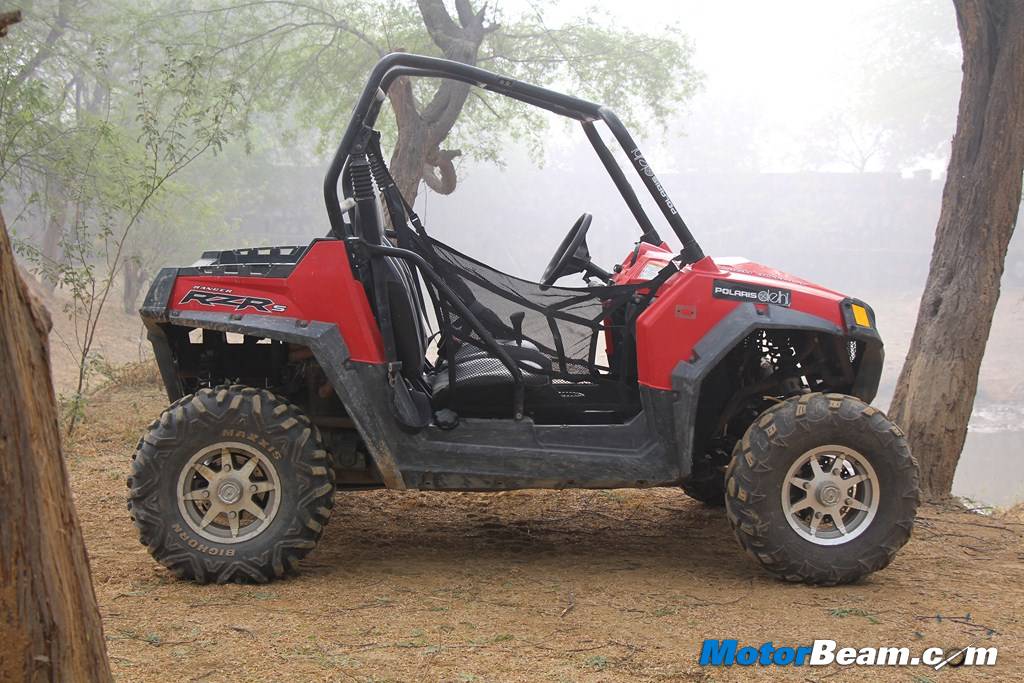 Source – Economic Times