India's First Ferrari F12 Berlinetta Spotted In Hyderabad
The Ferrari F12 Berlinetta is the replacement to the 599 GTB with power coming from the brute of a 6.3-litre V12 engine.
India is certainly turning out to be the land of the exotics with the supercar scene slowly and steadily rising across the country. With more and more buyers turning towards the less tamed, our roads are certainly getting hotter by the day. This time round, the folks in Hyderabad are in for a treat as one of their 'pottas' has made the city's thriving supercar scene even more popular with the new Ferrari F12 Berlinetta added to the collection. This also happens to be the country's first F12 to be purchased.
The replacement to the 599 GTB, the Ferrari F12 Berlinetta was first launched in 2012 and is currently the only Ferrari one can purchase with a naturally aspirated V12 heart. The front-engined supercar is powered by the mammoth of a 6.3-litre V12 engine tuned to produce 730 HP of power at 8500 RPM and 690 Nm of torque at 6000 RPM, paired to a 7-speed Dual-Clutch automatic gearbox. With a weight of 1525 kgs, the F12 comes with an overwhelming power to weight ratio of 423 HP per tonne.
Coming to the performance specs, the Ferrari F12 Berlinetta boasts of some numbing figures with the 0-100 km/hr sprint achieved in just 3.1 seconds while the top whack achievable is 340 km/hr. Boasting impressive aerodynamics, the F12 has a drag coefficient of 0.29 while the CO2 emissions are limited to 350 g/km. Ferrari has also loaded its V12 monster with a host of electronic aids including electronic differential, F1-Trac, ESP Premium, performance ABS and ceramic brakes. The F12 Berlinetta costs around Rs. 7 crores (on-road) in the country.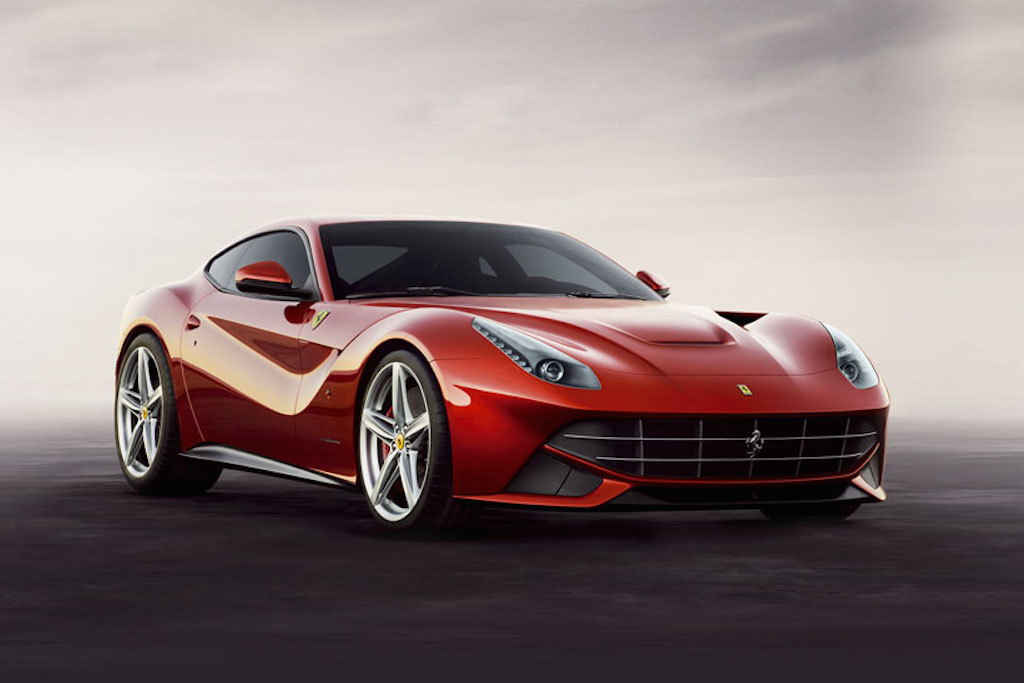 Image Source – Indianexotic.in on facebook