Jaguar, Buick More Dependable Than Lexus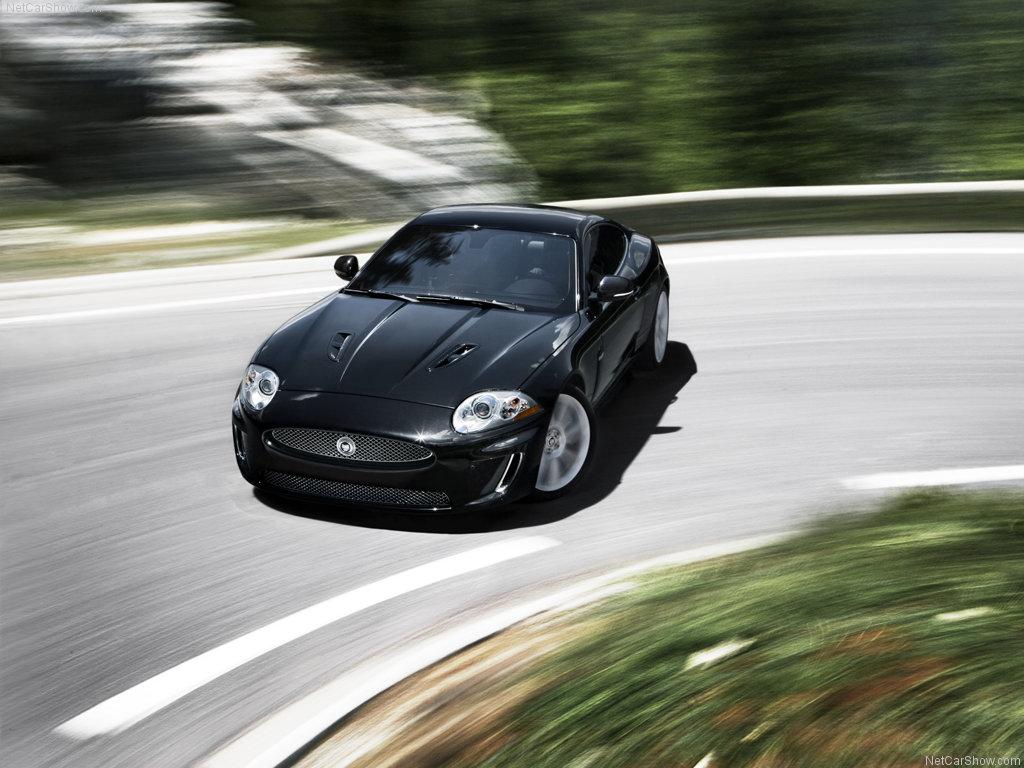 Jaguar and Buick surged to the top of J.D. Power and Associates closely watched vehicle dependability study 2009, tying for the No. 1 spot and dethroning Lexus for the first time since the Japanese luxury brand has been a part of the survey. Lexus, Toyota Motor Corp.'s luxury brand, took the next spot in the study, followed by Toyota, Mercury, Infiniti and Acura. The annual study measures problems experienced by the original owners of vehicles after three years. Suzuki owners reported the most problems among the 37 brands assessed by J.D. Power.
"The most frequently reported problem was wind noise, followed by brake noise, peeling paint, brake vibrations and problems with a vehicle's lights. The problems have been fairly consistent from year to year, said Neal Oddes, director of product research and analysis at J.D. Power.
Despite losing its crown to Jaguar and Buick, Lexus still swept top awards in four segments, while Toyota took five awards. General Motors Corp.'s Buick LaCrosse was J.D. Power's top midsize car, while Ford Motor Co.'s Lincoln brand took two awards. Chrysler LLC, which took no segment awards last year, won top honors for its Dodge Caravan in the van segment.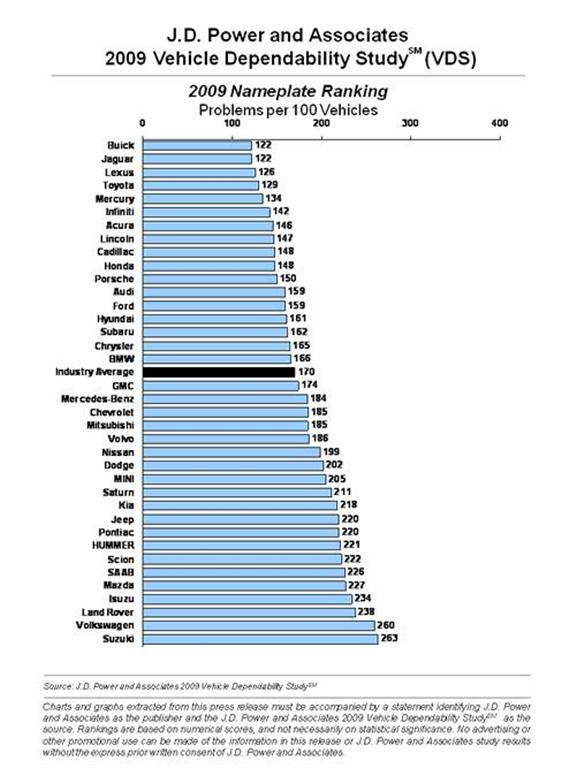 Jaguar jumped from the No. 10 spot in 2008, while Buick leapt from the No. 6 spot. The movement is notable for a study that is fairly consistent from year to year, and the results marked the first time Lexus was not either first or tied for first since it was first included in the study in 1995.
J.D. Power's dependability study surveyed 46,313 original owners of 2006 model-year vehicles in October 2008. The results are watched closely by automakers and are often used in advertising. Owners' opinion of a car after three years can be a major influence on their opinion to buy that brand again.