Jawa BS6 Specs Revealed Officially
Classic Legends has revealed the specifications and prices of the BS6 Jawa and Jawa 42.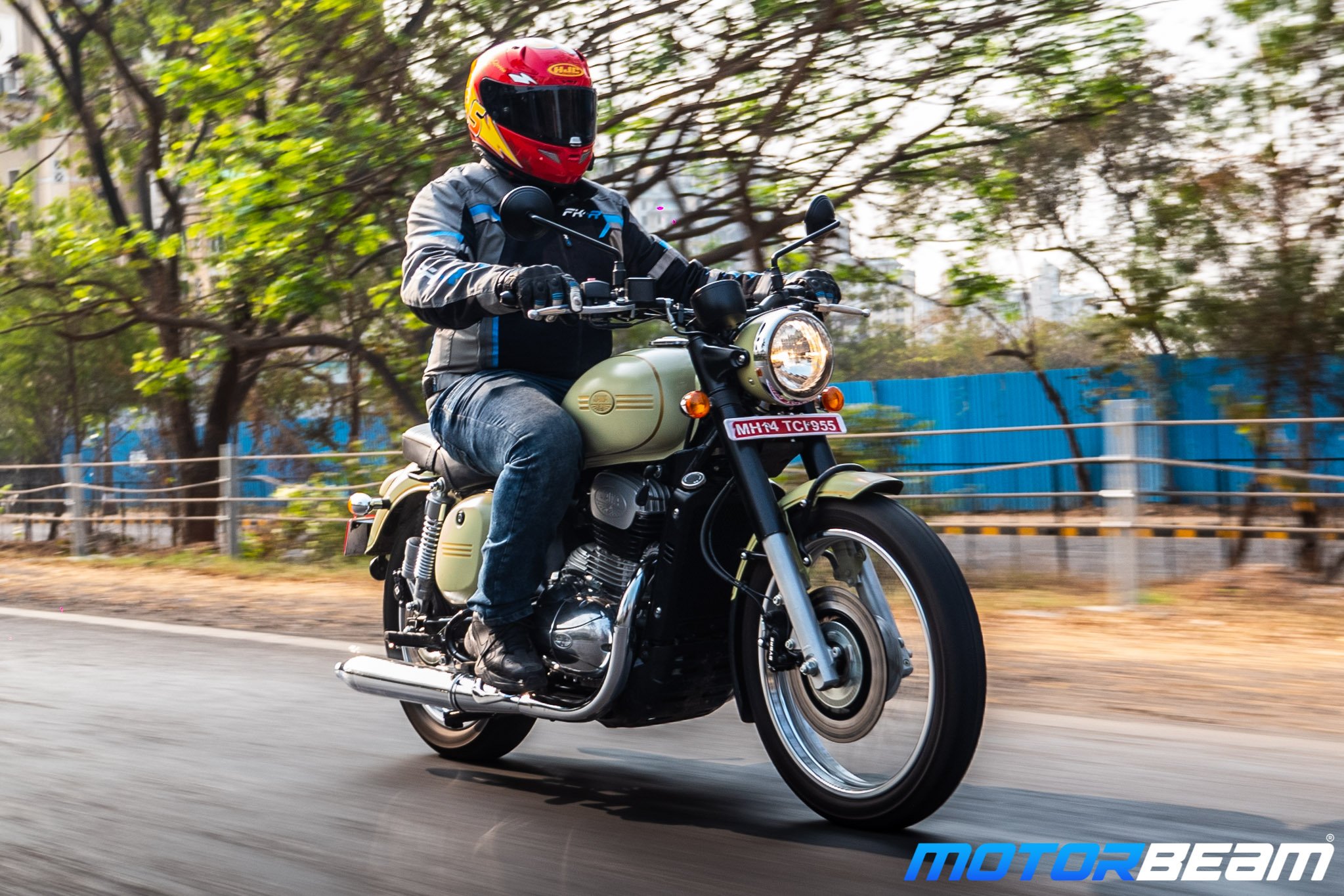 Specifications of the Jawa and Jawa 42 BS6 have been revealed officially by Classic Legends. The motorcycles now produce less power and torque but are now heavier. Apart from this, no other changes have been made to the motorcycles.
The Jawa and Jawa 42 BS6 come powered by the same 293cc, liquid-cooled DOHC engine which now delivers 26.51 PS and 27.05 Nm. In comparison, the BS4 version used to churn out 27.37 PS and 28 Nm.
Both the motorcycles are available in single channel ABS and dual channel ABS versions and prices differ based on the colour. The Jawa Standard is priced from Rs. 1.73-1.83 lakh while the Jawa 42 costs Rs. 1.60-1.74 lakh (all prices, ex-showroom).
EDIT – Jawa has officially sent out a statement that the weight of the motorcycles has increased by 2 kgs and not 12 kgs. There was an error on the Jawa website. The Jawa and Jawa 42 BS6 weigh 172 kgs.
Jawa BS6 Price
Black – Single Channel ABS – Rs. 1.73 Lakh
Black – Dual Channel ABS – Rs. 1.82 Lakh
Grey – Single Channel ABS – Rs. 1.73 Lakh
Grey – Dual Channel ABS – Rs. 1.82 Lakh
Maroon – Single Channel ABS – Rs. 1.74 Lakh
Maroon – Dual Channel ABS – Rs. 1.83 Lakh
Jawa 42 BS6 Price
Halley's Teal – Single Channel ABS – Rs. 1.60 Lakh
Halley's Teal – Dual Channel ABS – Rs. 1.69 Lakh
Comet Red – Single Channel ABS – Rs. 1.65 Lakh
Comet Red – Dual Channel ABS – Rs. 1.74 Lakh
Galactic Green – Single Channel ABS – Rs. 1.65 Lakh
Galactic Green – Dual Channel ABS – Rs. 1.74 Lakh
Nebula Blue – Single Channel ABS – Rs. 1.65 Lakh
Nebula Blue – Dual Channel ABS – Rs. 1.74 Lakh
Lumos Lime – Single Channel ABS – Rs. 1.64 Lakh
Lumos Lime – Dual Channel ABS – Rs. 1.73 Lakh
Starlight Blue – Single Channel ABS – Rs. 1.60 Lakh
Starlight Blue – Dual Channel ABS – Rs. 1.69 Lakh