Top 25 Selling Cars In June 2022
| Rank | OEM | Model | Jun '22 Sales | Jun '21 Sales | YoY Growth |
| --- | --- | --- | --- | --- | --- |
| 1 | Maruti Suzuki | Wagon R | 19,190 | 19,447 | -1% |
| 2 | Maruti Suzuki | Swift | 16,213 | 17,727 | -9% |
| 3 | Maruti Suzuki | Baleno | 16,103 | 14,701 | 10% |
| 4 | Tata | Nexon | 14,295 | 8033 | 78% |
| 5 | Hyundai | Creta | 13,790 | 9941 | 39% |
| 6 | Maruti Suzuki | Alto | 13,790 | 12513 | 10% |
| 7 | Maruti Suzuki | Dzire | 12,597 | 12,639 | 0% |
| 8 | Maruti Suzuki | Ertiga | 10,423 | 9920 | 5% |
| 9 | Tata | Punch | 10,414 | – | – |
| 10 | Hyundai | Venue | 10,321 | 4865 | 112% |
| 11 | Maruti Suzuki | Eeco | 10,130 | 9218 | 10% |
| 12 | Hyundai | Grand i10 Nios | 8992 | 8787 | 2% |
| 13 | Maruti Suzuki | Celerio | 8683 | 752 | 1055% |
| 14 | Kia | Seltos | 8388 | 8549 | -2% |
| 15 | Hyundai | i20 | 7921 | 6333 | 25% |
| 16 | Kia | Carens | 7895 | – | – |
| 17 | Mahindra | Bolero | 7884 | 5744 | 37% |
| 18 | Kia | Sonet | 7455 | 5963 | 25% |
| 19 | Toyota | Innova Crysta | 6795 | 2973 | 129% |
| 20 | Mahindra | XUV700 | 6022 | – | – |
| 21 | Tata | Altroz | 5366 | 6350 | -15% |
| 22 | Tata | Tiago | 5310 | 4881 | 9% |
| 23 | Toyota | Urban Cruiser | 5301 | 2584 | 105% |
| 24 | Maruti Suzuki | Ignis | 4960 | 3583 | 38% |
| 25 | Tata | Tigor | 4931 | 1076 | 358% |
Maruti Celerio continues to post amazing growth
In June, 2022, car sales, most of the regular top-sellers have witnessed growth, Tata Tigor posts 5-fold increase YoY
In June, 2022, car sales remained almost the same as the previous month with most of the top-sellers retaining their positions. But there were some twists and turns like the entry or Tata Tigor and the exit of Maruti Suzuki S-Presso.
Maruti Suzuki Wagon R, again, became the country's best-selling car registering lose to 20k-unit sales. The A-segment hatchback offers sheer value for the asking price and even comes with the Swift's 1.2-litre K series engine for some serious fun behind the wheels.
At number 2, Maruti Suzuki Swift closely followed the Wagon R selling more than 16,000 units. The Swift is back to business of clinching the top spots. At number 3, Maruti Suzuki Baleno missed the second spot by a whisker. It also sold more than 16k units.
At number 4, Tata Nexon, again, became the country's best-selling SUV. The compact SUV offers more than 50 different variants covering the requirements of all kinds of customers. It has also witnessed an impressive YoY growth of 78 percent.
Hyundai's mid-size cult, Creta, closely followed the Nexon at fifth place. It has broken the myth that costly mid-size cars don't sell well in the country. It must be seen how Creta fares in the near future as both Maruti Suzuki and Toyota are bringing their Creta rivals.
The next 3 places were taken by Maruti Suzukis Alto, Dzire, and Ertiga. At number 9, Tata Punch continues to be the country's third best-selling SUV. It has sold more than 10k units. At number 10, Hyundai Venue missed to overtake Punch by a whisker.
But, as Hyundai has updated the compact SUV, expect drastic rise in sales in the coming months. It might also overtake the Creta. At number 11, 12, and 13, Maruti Suzuki Eeco, Hyundai Grand i10, and Maruti Suzuki Celerio got sold in respectable numbers.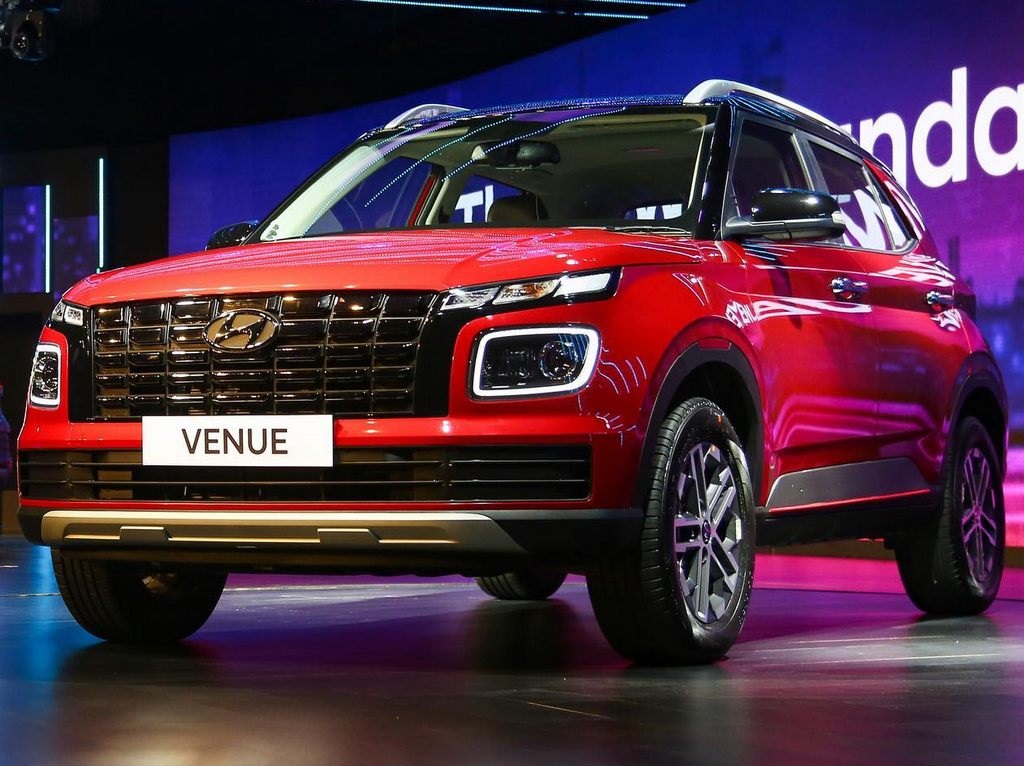 The next 3 places were taken by Kia Seltos, Hyundai i20, and Kia Carens. Carens has witnessed a good MoM growth despite customers reporting AC issues. Hope the company has sorted out all issues by now.
Mahindra Bolero, Kia Sonet, Toyota Innova Crysta took the next 3 spots. The Innova has made a grand re-entry into this list.
The next 3 places were taken by Mahindra XUV700, Tata Altroz, and Tata Tiago. The XUV700 has the potential to climb further on the chart and is only deterred by the production backlogs.
The last 3 places were taken by Toyota Urban Cruiser, Maruti Suzuki Ignis, and Tata Tigor. Urban Cruiser and Tigo have made a surprising re-entry into the list as Maruti Suzuki S-Presso and Mahindra XUV300 couldn't get featured this time.