Top 15 Upcoming Hatchbacks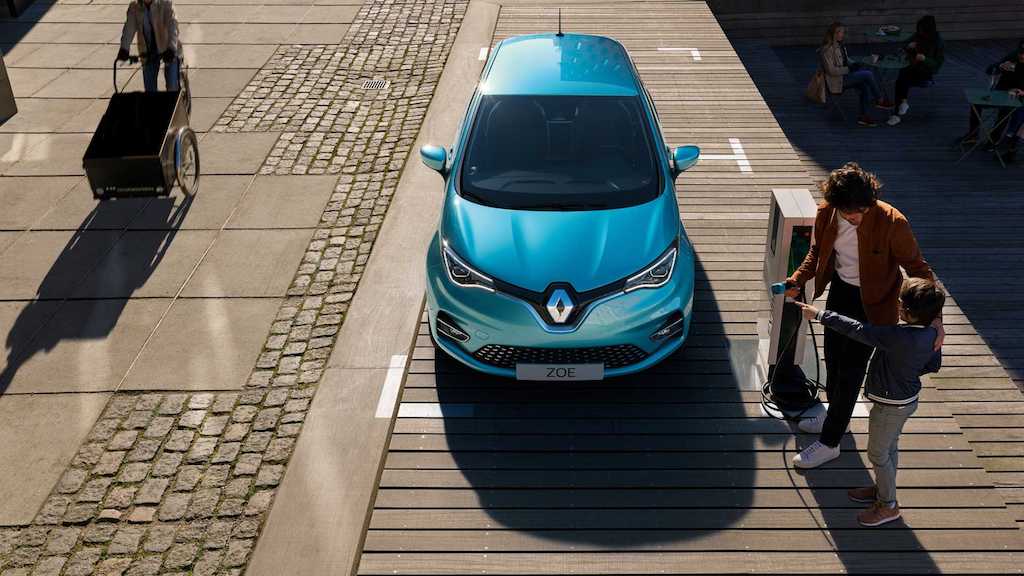 Out of the several hatchbacks that will be launched in the near future, here are those scalding ones that could be on top of your wishlist.
Most consumers today have swayed in the direction of purchasing SUVs. That said, there still exists a place for hatchbacks in our market as these easy to park, fuel-efficient, zippy and affordable machines still are the first choice for some. Here are some highly anticipated hatchbacks which might highlight the segment a whole lot more and make things pretty interesting.
Nissan Note e-Power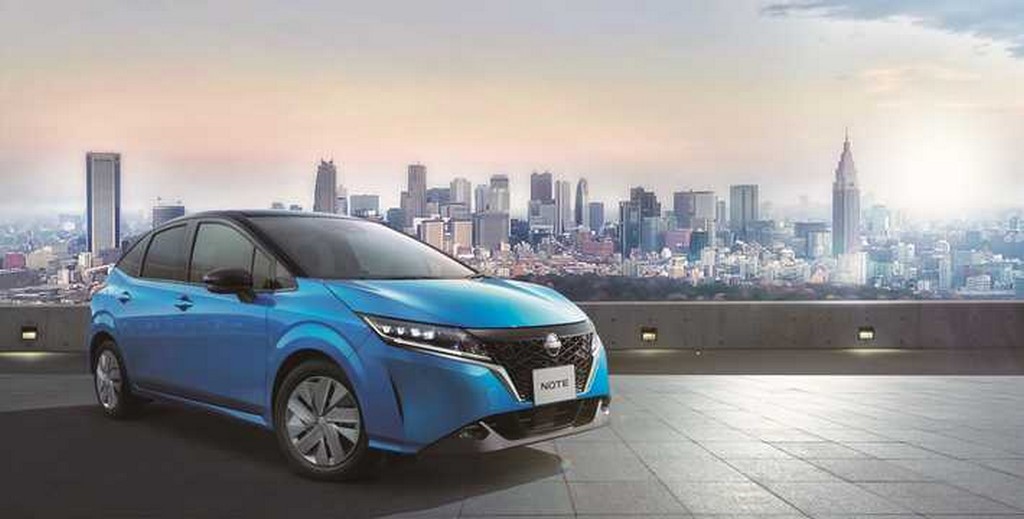 Fresh-off from the runaway success of the Magnite, Nissan now seems to be working on a completely radical product's inception in the Indian market. It's called the Note e-Power and as the name reveals it, it's the brand's premium hatchback which nods to the future. It plonks in a hybrid powertrain under the hood coupled with a 1.2-litre engine respectable for a combined output of 79 HP and 103 Nm of twisting force. It could be slated for a mid-August debut.
It's nuances feature a sort of cab-forward design with chiselled lines to make for a great prima facie and a Fabian but functional interior which seems to be emulating the first-gen Micra. However, to create its unique identity, it will get a rotary-styled knob in place of the gear stick and also drive modes for a peppier response.
Fun fact: The car is a one of it's kind marvel which oozes out power not only using petrol and hybrid battery, but also from a range extender which makes it a partial EV and provides additional boost to all four wheels when you need to hurry. We can expect it to be priced around Rs. 20 lakhs (ex-showroom) when launched.
Maruti Celerio
The first Maruti Suzuki car to get an Automated Manual Transmission (AMT), the Celerio has crossed the end of its lifecycle and has been in desperate need of an all new look. Maruti has filed patent images giving us insights on how the next generation would look and should be launched in the third quarter of this year. From the clay model and some renders, we can perceive the car to grow by a few inches in length and will be based on Maruti's 'Heartect' platform which has been the main platform for many of its models.
Along with the existing 1.0-litre 68 HP engine, the new car will also get the Swift derived 1.2-litre petrol with 83 HP. It is likely that the car will get certain feature add-ons and liberate more legroom for the rear occupants. Expect it to be priced between Rs. 4 lakhs to Rs. 6.5 lakhs (ex-showroom) and be launched by September this year. Its main rivals to take on include the Renault Kwid and Hyundai Santro.
Kia Rio
Kia's i20 rival, the Rio has been around in the international markets for many years in hatchback as well as sedan guises and can be in the pipeline for an India launch too. With its germane styling and impeccably built interiors, it might be a great fit for those wanting a premium hatch through which they wouldn't have to brook any compromises with regards to quality of materials and fit and finish.
It is likely for the car to use the same engine and gearbox options as the i20 although a manual transmission with the 1.0-litre turbo petrol unit could be one of its idiosyncrasies. For the Indian market, the Rio can also come with two-tone colour scheme for the interior to augment airiness in the cabin. We can expect the car to go on sale in India by October, this year.
Renault Zoe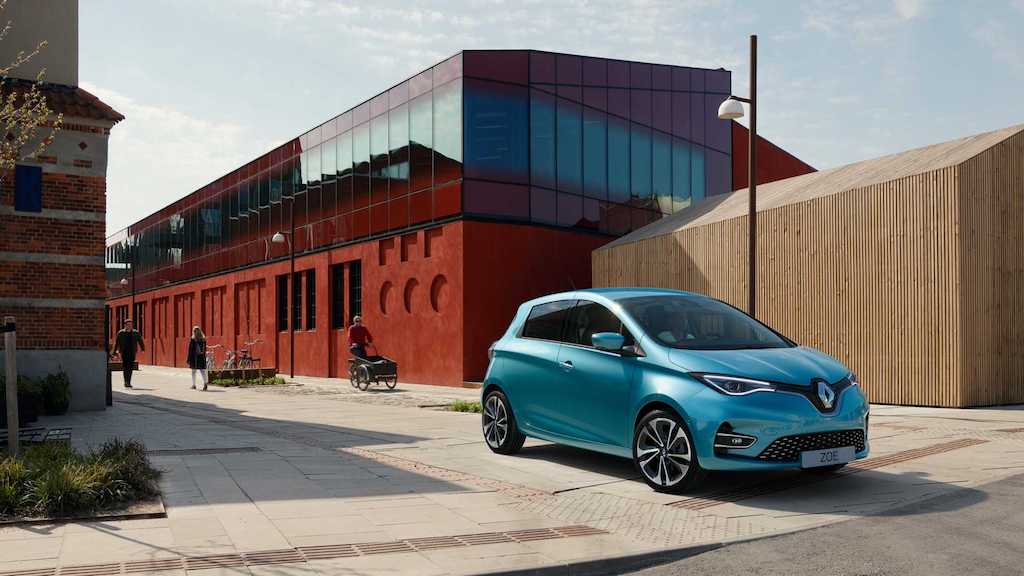 The Zoe is a puny electric hatchback quite popular in the European markets and its home markets. Following the trend a few automakers have already embarked upon, this hatchback could be in the pipeline as a serious consideration for India. Available in two powertrain options ranging from 107 HP to 134 HP and torque options of 225 Nm and 245 Nm, the Zoe is a nimble hatch with a claimed range of 240 Km for the full-option variants.
It gets some nifty and novel set of goodies such as eco mode for the air conditioning, automatic headlamps and wipers, a hands-free card which allows you to lock, unlock, start the car and switch on the air conditioning before entering it, adaptive cruise control, artificial voice which lets the pedestrians know there is a car in their vicinity, head and chest front airbags, electronic stability control, bluetooth telephony, navigation, 3D sound by Arkamys, reversing camera and even hill-start assist.
While its exterior boasts of a mildly futuristic design with some blue highlights on the grille and the logo, the interior appears rather vanilla but still a good place to take refuge, nonetheless. Renault might surprise us with an October launch this year with prices likely to begin from Rs. 8 lakhs onwards.
MG 3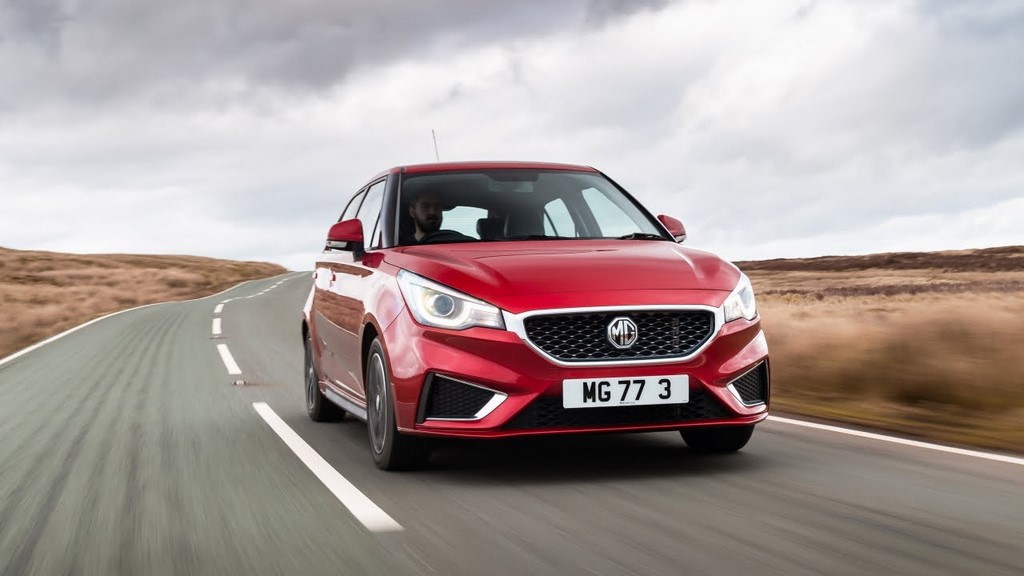 MG, in a witty manner has continuously hit the sweet spot in segments and equipment departments with the Hector and the Gloster, respectively. With the Hector, it took on rivals domiciling in one of the hottest SUV segments in India and with the Gloster, it succeeded with the quantum of tech it had to leave its audience astonished.
While those cars might seem as pricey offerings, here is MG's take on a segment which is bristling with stunning contenders such as the Tata Tiago and the Maruti WagonR. While it is referred to as the MG 3 in the international markets, the car might be launched with a different name in India. It is available with a 1.5-litre engine in two states of tune, 106 PS and 111 PS with torque rated at 137 Nm and 150 Nm, respectively.
Its boxy design with a tapering rear, the massive MG family grille, wedged headlamps and its Italian nose will bring in something fresh to the segment. On the inside, the car is expected to have a plethora of segment-first features as we have seen in the past and some dainty engine options as well. We can expect MG to launch the car by the end of next year.
Tata Tiago EV
Tata Motors is making sure it makes its presence felt across existing and upcoming segments. With the Nexon EV getting a great start, things are set to witness democratising with the incorporation of the Tiago EV in its range. We can prognost Tata to make it available for the masses by around December this year.
Like the Nexon EV, it could be offered with a slew of drive modes and a waterproof battery to save it from the inclement weather during the monsoons. However, it would require lot more oomph from the electric battery compared to the previous-gen of the Tigor EV which was reserved for the fleet market. A range of 250 Km would make it a great daily companion.
In terms of its design, it is expected to impersonate the new visage of the Tiago but to approve some discrepancies in its design, we can expect a fresh set of decals and contrasting colour options. It could become an eminent sight on the roads if launched with a good range and affordable charging options.
Kia Picanto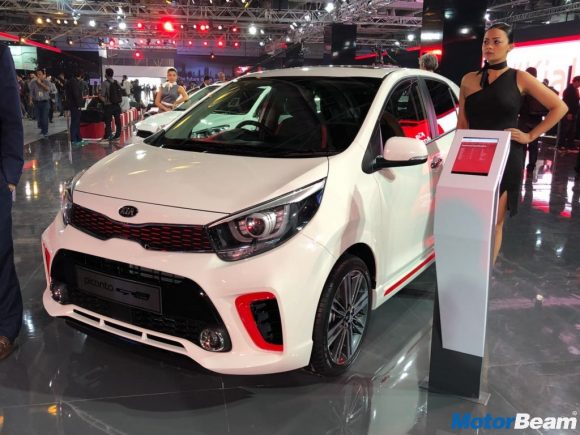 Kia has made sure it offers bang for the buck with cars such as the Seltos and the Sonet. While it has tapped those segments which are most prolific to its success, it's about time it enters the hatchback and sedan space in India. To portray its manufacturing prowess and give its consumers a preliminary taste of the diverse range of cars it offers, the Picanto can be launched as an alternative to the Hyundai Santro. The brand's entry point will compete against the Maruti Suzuki Wagon R and the Tata Tiago.
Its unique design leveraged by a gamut of colours and vinyl options and funky interiors can be the major USPs to attract consumers. A great equipment list with standard features such as tilt and telescopic steering wheel, adjustable head rests on all seats will increase its value and the Hyundai-sourced 1.2-litre engine can help it gain advantage in HP and torque figures over the Santro. We can contemplate an early 2022 launch for the hatch.
Maruti Swift Hybrid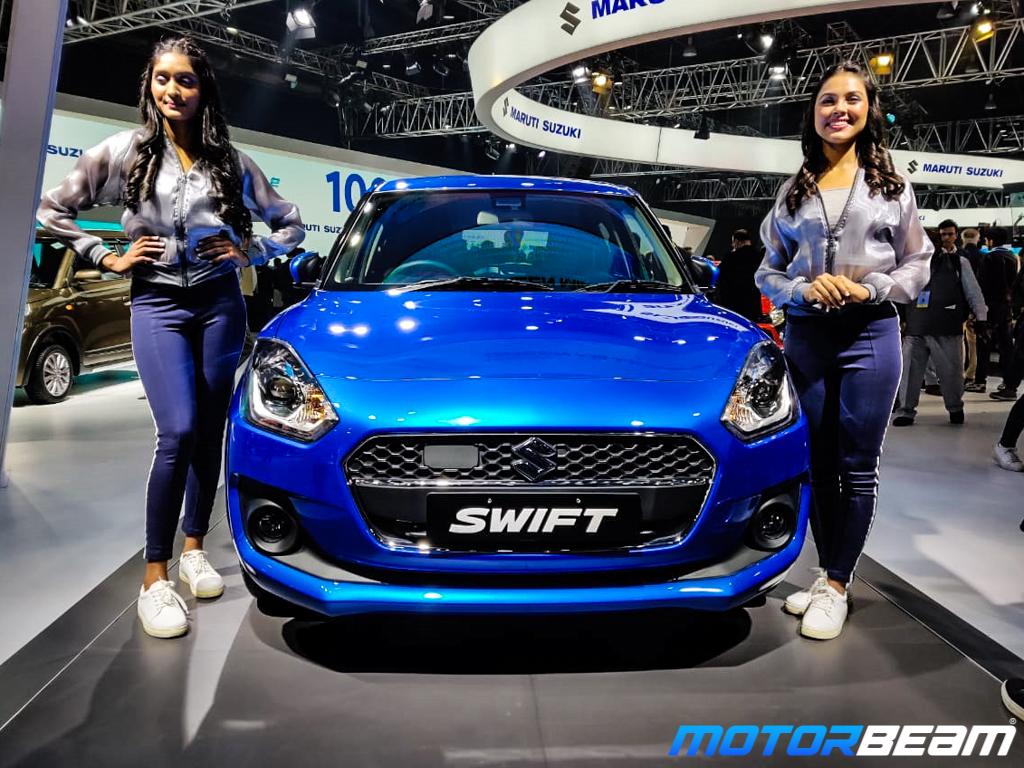 It would be unfair to quote hatchbacks and being oblivious to Maruti Suzuki, the largest automaker in India. While a lot of euphoria has been encircled around the launch of the new Celerio, Maruti is also focussing on its iconic hatchback, Swift, the enthusiasts have always shown tremendous penchant for. While it got bequeathed with some more beans post the BS6 update, an all-new hybrid version of it is on the cards. Unlike some of their other cars, this isn't just the mild-hybrid 'SHVS' system but a full hybrid.
Looking forward to showing itself to the masses around January next year, the Swift Hybrid aims to score brownie points on the efficiency front and provide a more refined experience to its owners. This comes as a welcome move at a time when the petrol prices are soaring particularly in metro cities of Chennai and Mumbai, where these have breached the Rs. 100/litre mark.
It's chief market i.e, UK, where the Swift hybrid is on sale currently, it is available with a 1.2-litre petrol mill with hybrid assistance giving it a nought to 100 Km/hr time of a claimed 13.1 seconds. It feature list is identical to the India-spec BS6 Swift petrol which means Apple CarPlay, Android Auto, steering mounted controls, etc.
Maruti WagonR EV
Maruti will be launching an electric iteration of the WagonR. It has been caught on test sans camouflage several times now. Its salient features include a redesigned grille that will be of an identical ilk to Toyota's signature grilles, svelte and curvy headlamps followed by neatly done LED DRLs and fog lamps beneath that. The side profile and even the rear mimic the WagonR save for the fact that the hybrid version gets blackened out portion on top of the tail lamps for visual differences against the car that spawned it.
Its interior is also expected to bring some nuances to the platter and a lot more tech considering it will be launched as an electric.
Maruti Alto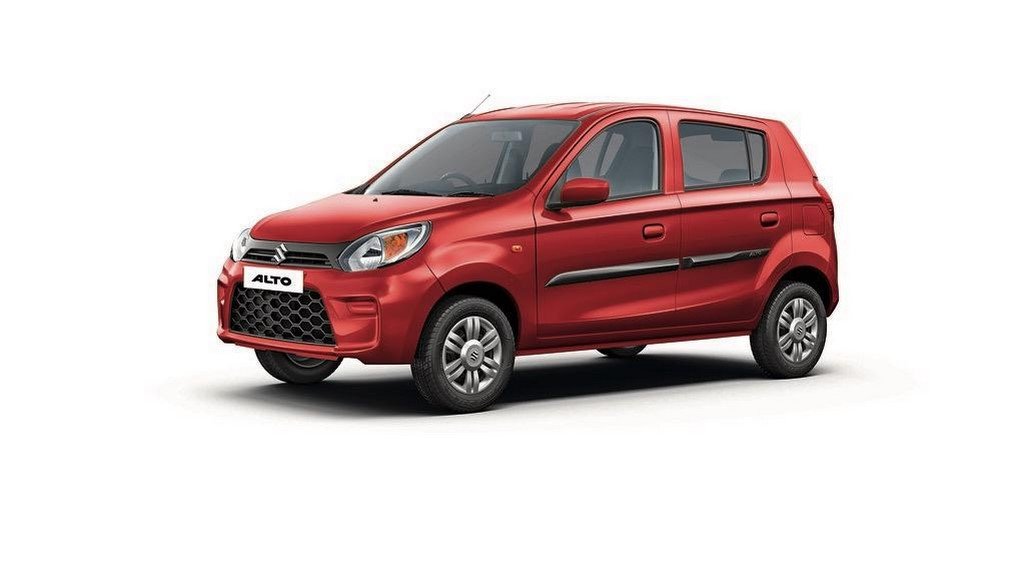 One of Maruti's best-selling hatchbacks and the go-to choice for an extremely affordable yet reliable hatchback, the Alto is set for a complete makeover. As part of this update, the hatch is expected to get more spacious and fuel efficient. It will build upon the Alto's inherent strengths of being a bullet proof vehicle loaded to the gills with gismos.
Petrol and CNG options are likely to be a part of the package with manual and AMT option on the top of the line trim. However, to compete successfully against the current crop of fresh new vehicles, it must bring with it segment first features and brag about a stellar price for an excellent value it has relentlessly provided.
Maruti Baleno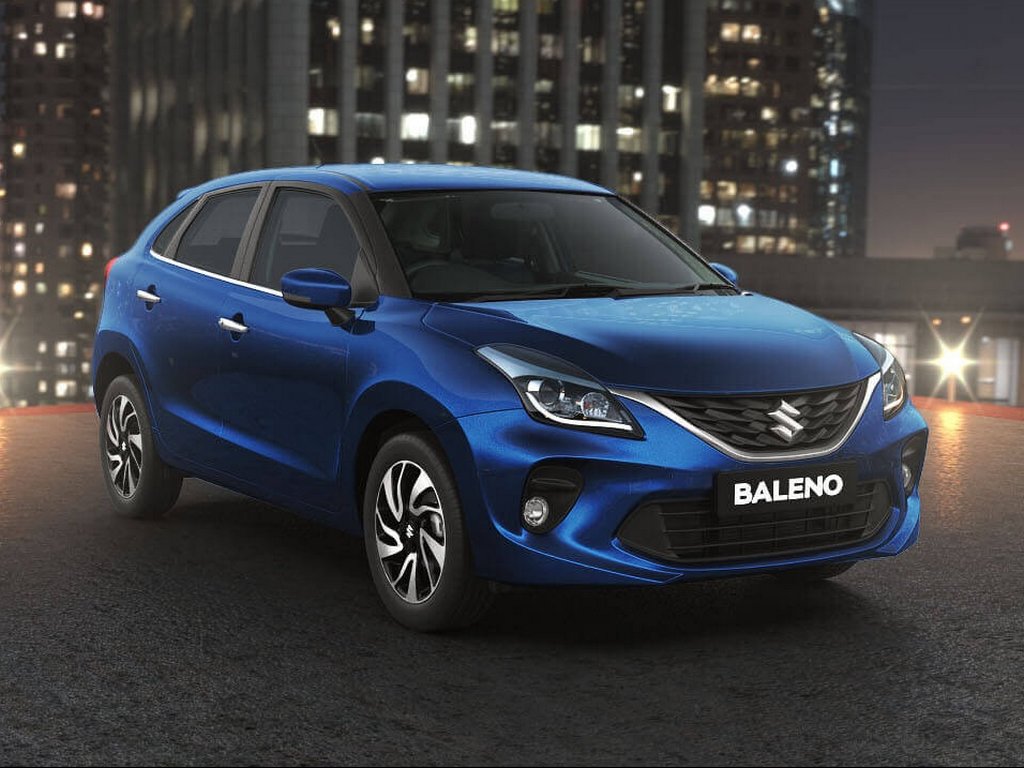 Not only is Maruti keeping the low-end of the price spectrum its focal point, but even the premium segment. Development for the new generation of the Baleno has been in works for some time and we expect it to embolden the merits of the existing eon of the car.
While the launch date of this car isn't known yet, one can expect it to evolve into a bigger car with cavernous boot space, legroom and headroom along with a smorgasbord of features to give its stiffest rival, the Hyundai i20, a run for its money. A turbo-petrol engine would make it a tantalising package though the availability of diesel is a bit shady. We expect it to be priced between 6 Lakh and 10 Lakh (ex-showroom) at the time of its launch which is expected to take place by March, 2022.
Tata Altroz EV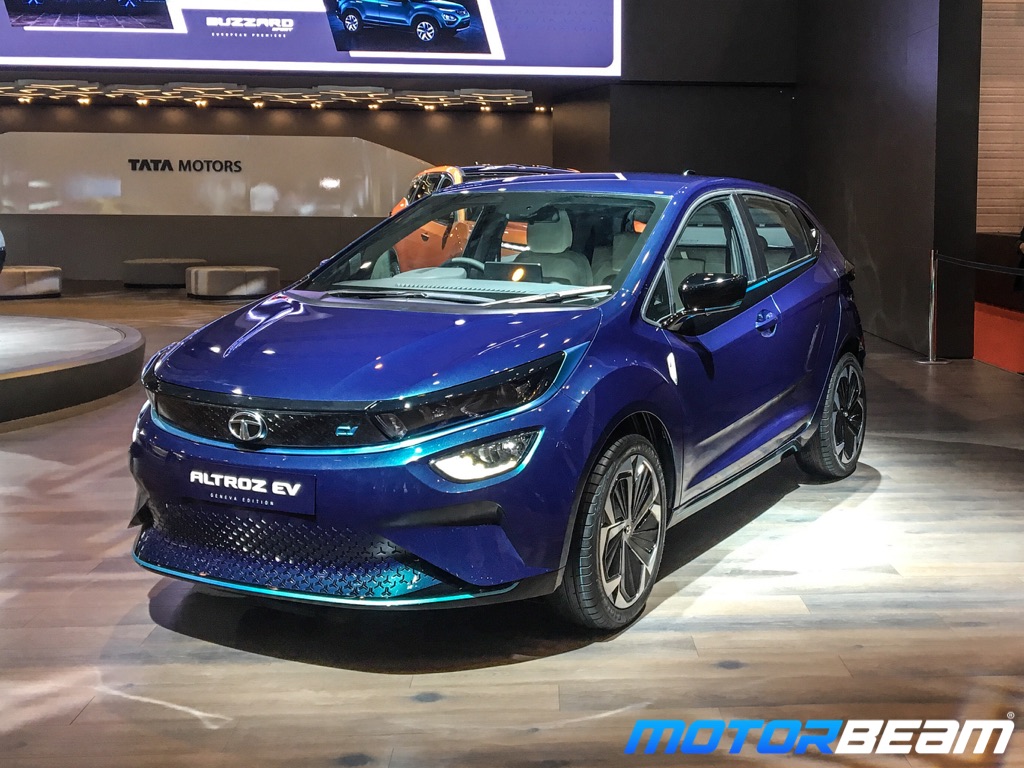 Tata Motors is on a roll launching contemporary products across passenger and fleet segments. Its gradual shift to electrification and demonstrating how affordable cars can be well-packaged even with the EV hardware is a bonafide example of the brand's determination towards quality EVs. The Altroz after getting all possible petrol and diesel configurations is now being prepped up to go all electric. We can expect it to have power and torque figures marginally lower than the Nexon EV at around 120 HP and possibly, 230 Nm of torque.
The Altroz EV can be the flagbearer of electric mobility in its segment. However, a strong predatory price strategy and lots of features is going to make it a formidable proposition. With its launch expected around March 2022, it is one of the most anticipated cars with a lot of excitement around it.
Hyundai i20 N-Line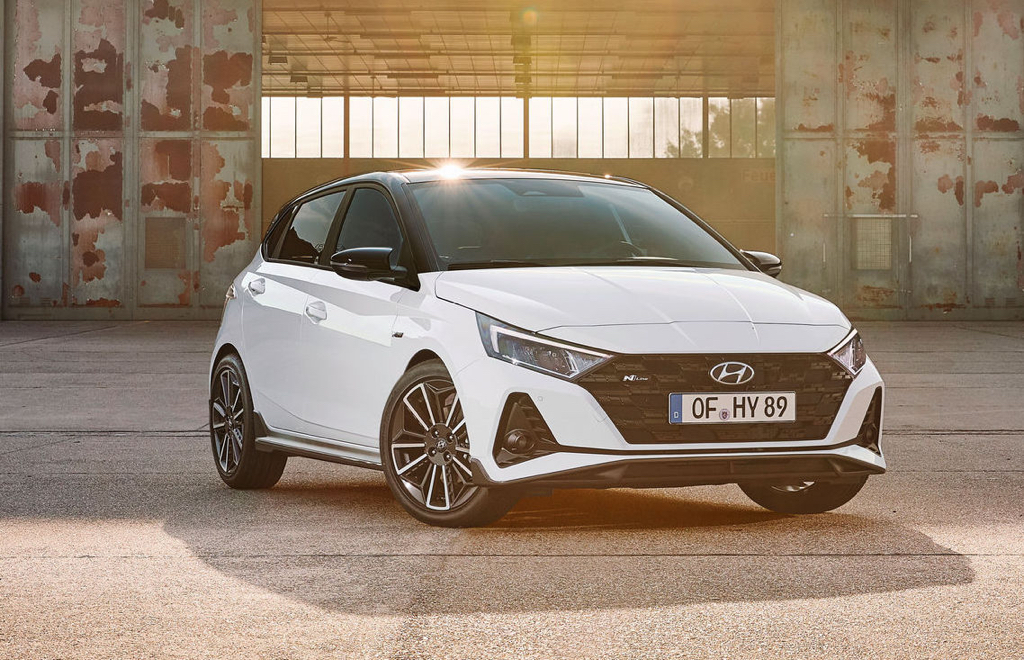 Hyundai, one of the most ambitious mass-market brands in India currently, is looking forward to introduce its spicier N-Line of cars in the market. The first car to bear this moniker will be the i20 N-line. While the letter 'N' signifies manic performance, don't expect the i20 to tuck in the 204 thoroughbred Korean horses when launched in India as we will be receiving the 'N-Line' version and not the i20 N.
N-Line for Hyundai is synonymous with TRD for Toyota which means the i20 will receive a slew of racy colour combinations, sporty decals, aggressive looking 17″ alloy wheels, a darkened grille with N-Line insignia on it and a vivid fog lamp housing too. As for its interior bits, we can expect red stitching on the seats, dash, steering outline and aluminium pedals to evoke its sporty credentials.
It will most likely continue to offer the existing 1.0-litre turbo petrol unit with 120 HP which will be transmitted via a 7-speed DCT. However, if Hyundai also offers a 6-speed manual, then it would make it more appealing. We can expect it to be launched by December 2022 with a price in the territory of Rs. 13-16 lakhs (ex-showroom).
Volkswagen Polo
After an absurdly high number of facelifts and minor rejigs to the car, the first-gen Polo which debuted in 2009 in India will finally bid sayonara and the second-gen Polo will be launched which is expected around November, 2022. The new Polo is expected to be launched with a single 1.0-litre engine but in different states of tune.
For starters, the basic option will be an 80 HP tune which will be coupled with 95 Nm of torque.
The second state of tune which might be the most preferred choice unleashes 95 HP and 175 Nm of torque.
The third state of tune if launched, will help the Polo gain a strategic competitive advantage over its rivals with 110 HP and 200 Nm of torque and would be a petrolheads' predilection from among the range. We can expect the existing 6-speed torque converter to do the duty.
The new Polo looks tantalising with its hunkered down stance and simple but neat lines which arouse understated elegance. We can expect more goodies on the feature front with connected car apps, adaptive cruise control, navigation, Apple CarPlay, Android Auto and then some. However, don't expect the new Polo to hit the Indian roads anytime before November, 2022 as a high degree of localisation will have to be carried out for India among other decisions that have to be chosen. We can expect the Polo to be launched with a price tag starting from Rs. 8 lakhs (ex-showroom).
Skoda Fabia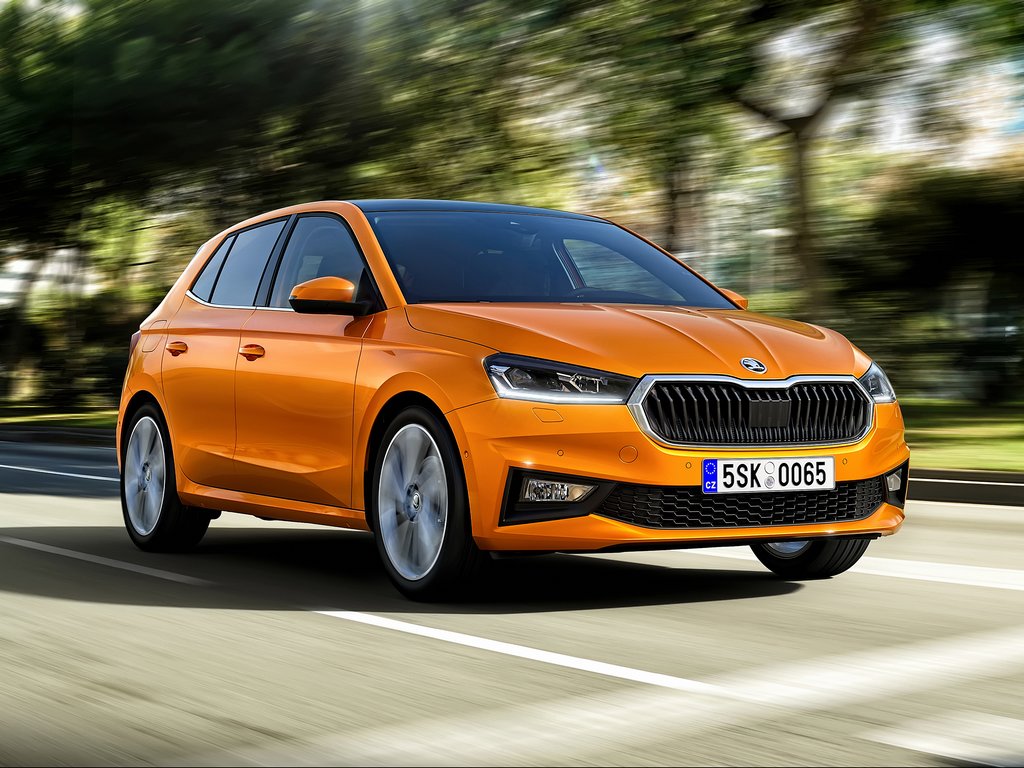 Polo's cousin from the Czech Republic, the Fabia is all set to commence its second innings in India in an all new avatar after being discontinued in 2014. The Fabia which followed never saw the light of the day in India but if some speculation is considered to be logical, then the just showcased third-gen Fabia could be high on the list of products that will be launched as part of the Skoda-VW 2.0 strategy and will be sold alongside the new generation of the Rapid which will also get a new name.
The Fabia gets similar engine options offered by the Polo. However, to go one up above its cousin, it could make use of the brilliant DSG automatic ratchet the German cars are famous for. With a more youthful design, the Fabia could appeal more to the young crowd than the stately, Polo which is a plus for the car. Its interior reeks quality and is similar to the Kushaq and the Octavia when viewed from certain angles.
The Fabia could be a hit in our market this time if it emulates its cousin brother's traits and offer more bang for the buck. Its top-notch quality is most likely to woo buyers towards itself. With a launch expected around December, 2022, would you consider patiently waiting for the Fabia or choose one from the hatchbacks currently available?