Kia Morning (Picanto) Spied In Chennai
When rumors were flying around about the possible entry of Hyundai's sister brand Kia into India a few months ago, Hyundai promptly refuted the rumors stating that Kia's plans for India were shelved and it's not going to make it here anytime soon. Coming from the parent company itself,  it was reason enough to put an end to that speculation. Well, not any more. It is time now to reopen the Kia subject as a friend of mine spotted, snapped and sent me the picture of a bright green Kia Picanto doing rounds in Chennai.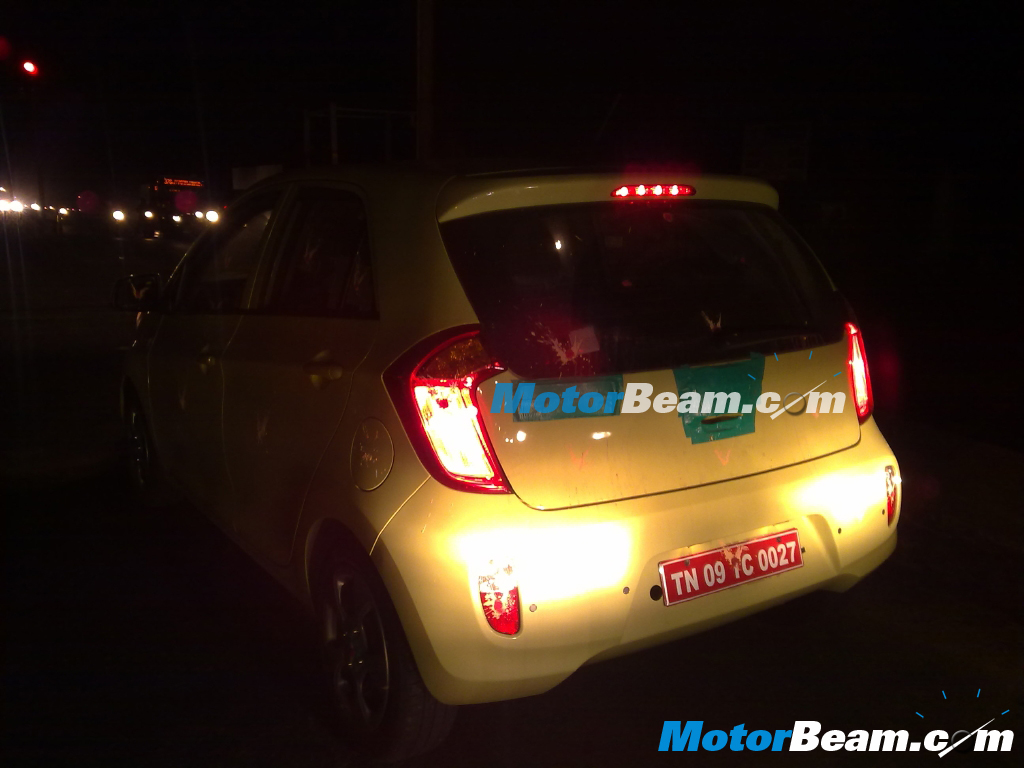 What you see here is the closest and clearest shot yet of the Kia Picanto in India. From the snap, it is clear that the car is wearing 'Test' registration plates and its badges and logo are masked to try and hide its identity. Why is a Kia car testing in India if there are no plans to launch it here? Though there are chances that Kia is conducting some global tests on the Picanto here or using the existing Picanto's body to test the underpinnings of the next-gen i10 and Picanto, we wish to believe otherwise.
Hyundai's small car lineup in India is full with no less than 4 models that already overlaps between each other in price and positioning. With absolutely no space for another small car here to grow further and increase their volumes, the next phase of growth for Hyundai can only come through Kia. This test mule has just sparked all speculations about the possible launch of the brand in India within the next few years. Though Hyundai and Kia share almost all the models, both brands have their own, unique design language that doesn't have any resemblance whatsoever. Even the interiors are completely different in both the brands.
Globally, the Picanto (Morning in Korea) is a hugely successful model for Kia that shares its powertrain, chassis and all the basic underpinnings with the i10. According to us at MotorBeam, the Picanto looks much better, bolder and aggressive than the i10 with the exquisite touches of its top-rated designer Mr. Peter Schreyer doing a world of good here. With the 2012 Auto Expo not so far away, we are fancying the chances of Hyundai springing in a surprise by bringing in the Picanto and showcasing the Kia brand to the public.