Koenigsegg Confident Of Beating McLaren P1 & LaFerrari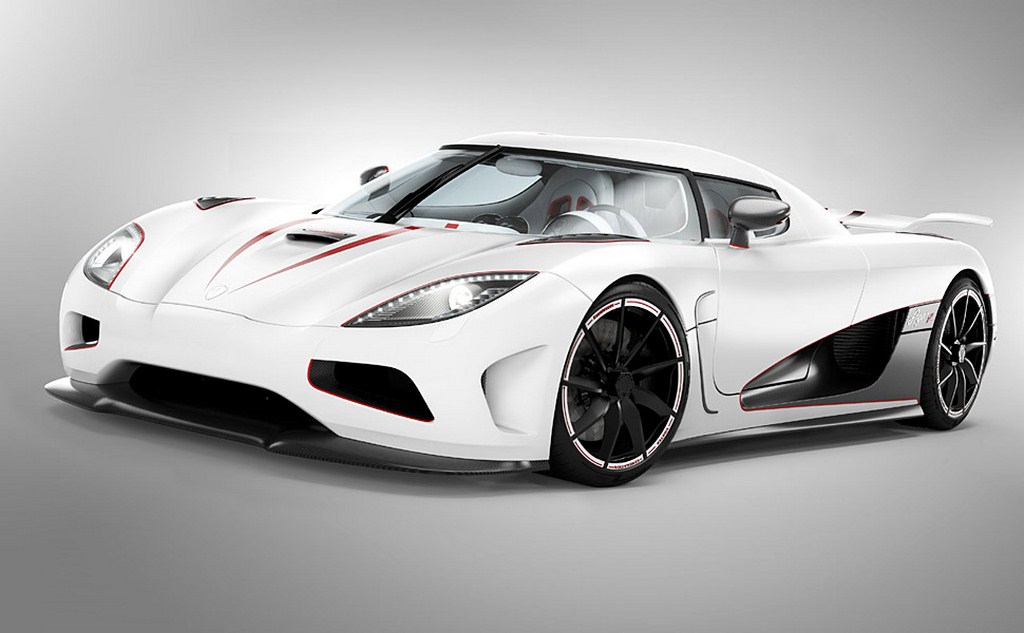 The Sweden based high-performance car manufacturer, Koenigsegg feels that the Agera R can beat the showstoppers of the 2013 Geneva Motor Show, the McLaren P1 and the Ferrari LaFerrari. Koenigsegg had showcased the Agera Hundra at the 2013 Geneva Motor Show, celebrating 100 cars built in 10 years. The manufacturer claims that the Agera R puts down more power than the P1 and LaFerrari. The Koenigsegg Agera R weighs less and has a much higher top speed than these two rivals.
Let's remind you about the tech specs of the Koenigsegg Agera R on which the manufacturer boasts the supercar's superiority. The Agera R is powered by a monstrous twin-turbo 5.0-litre V8 engine that produces a maximum power output of 1140 HP at 7100 RPM, redlining at 7500 RPM with a peak torque of 1200 Nm at 4100 RPM. The 5.0-litre V8 engine is mated to a 7-speed dual clutch transmission with paddle shifters.
The Koenigsegg Agera R takes 2.9 seconds to sprint from 0-100 km/hr. while the top speed is in excess of 420 km/hr. With special tyres, the Agera R can do 440 km/hr. This supercar is faster than the Bugatti Veyron from 0-300 km/hr, taking 14.53 seconds, against the Veyron's 14.6 seconds. The Koenigsegg Agera R is priced at $1.7 million, which eqautes to Rs. 9.18 crores (without import duties). That's not it, the Agera R comes well equipped with all the bells and whistles to take on its rivals.
The features of the Agera R include airbags, detachable storable hardtop with glass roof, adaptive rear wing, inconel exhaust system, front winglets, 4-point racing harnesses, rear view camera, adjustable pedals and steering column, adjustable seats in rake and length, carbon ceramic brakes with Sport ABS, hydraulic lifting system, satnav and much more. To test the car's superiority, the manufacturer will soon take the Agera R to Dunsfold where it will lap on the TopGear track.