Koenigsegg Agera Lands In India At Rs. 12.5 Crore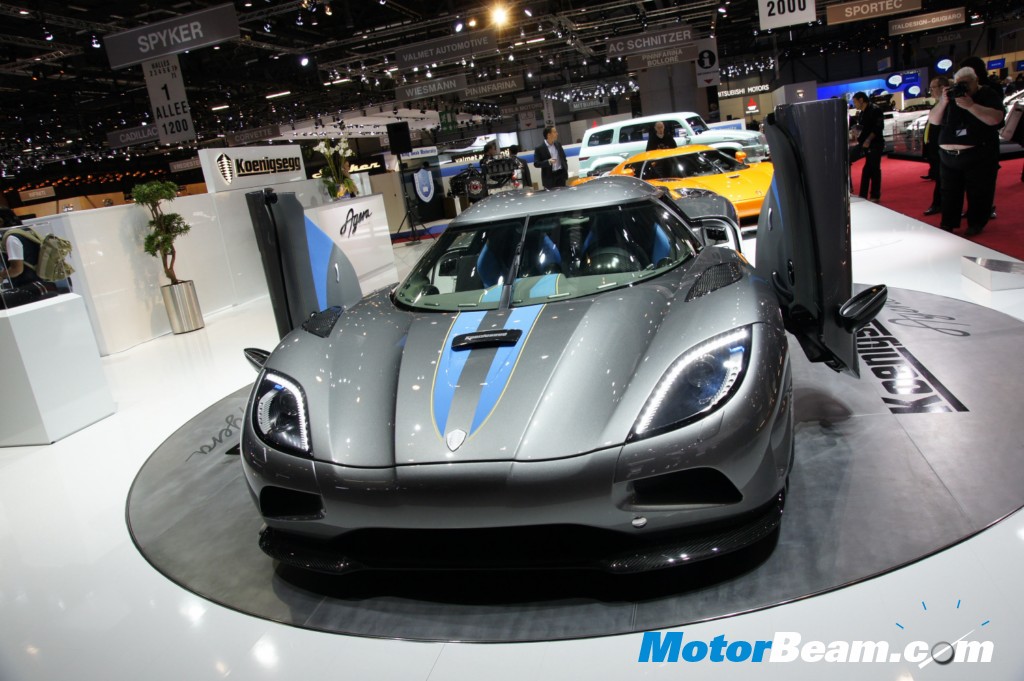 Swedish Supercar giant Koenigsegg, in partnership with Interglobe aviation (the company which runs Indigo airlines) stepped onto Indian soil with the Koenigsegg Agera. Priced at a whooping 12.5 CR, the Agera will be the second most expensive car in India after the Bugatti Veyron.
The Agera is powered by a 5-litre bi-turbo V8 engine, which produces a ripping 1115 BHP and can do the 0 – 100 dash in a mere 2.9 seconds and is capable of going beyond 400 kmph. The company will directly sell the car to high networth individuals and will not have any dealership.
"We will not set up dealerships but will sell these cars directly to owners that would be determined through our own database. We are dealing in a host of luxury products and would be retailing them directly to customers with complete service backup" – Nigel A Harwood, President & CEO of Interglobe Established Products