KTM Duke 200 Launch On 3rd January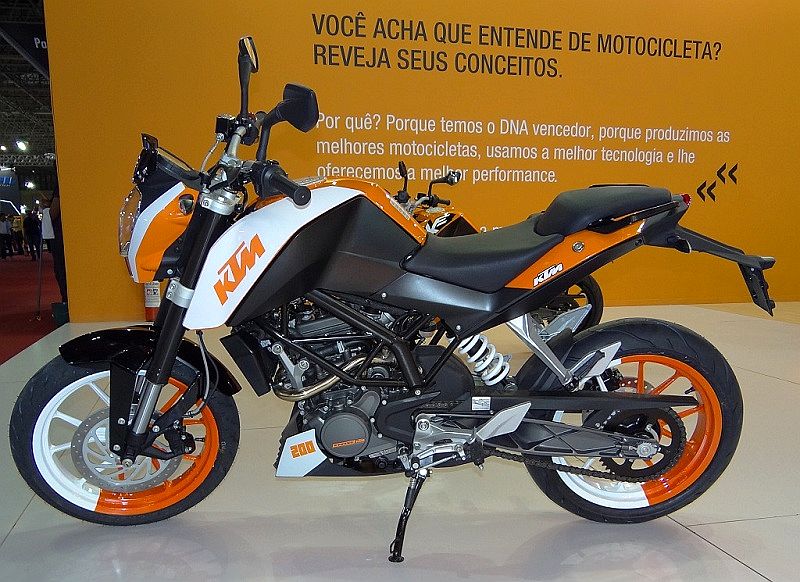 The entry of the Austrian bike manufacturer, KTM via Bajaj has been one of the most awaited one in the Indian market. KTM is known worldwide for designing and producing one of the most technologically advanced motorcycles which by its looks alone, can make a bike lover go weak at his feet. The company recently introduced the Duke 125 in the international markets and the international markets (sadly, it is not going to come to India) and the bike has received excellent reviews from the customers and the critics alike. Although we are not getting the 125, but India is going to witness the launch of its bigger sibling, the KTM Duke 200 come 3rd of January, 2012. The Duke 125 is already being manufactured at the Bajaj's manufacturing plant near Pune and exported to the international markets while the production of the Duke 200 are likely to start off very soon.
The KTM Duke 200 is powered by a 199.5cc engine which churns out 25 BHP of power at 10,000 RPM and a torque of 19.5 Nm at around 8000 RPM. The engine is of a short stroke design and the Duke 200 reaches 0-60 kmph in 3.3 seconds while 0-100 kmph comes up in 9.5 seconds. Bajaj Auto is trying to push the rev limit to around 11000 RPM to increase its top speed (the bike's multi-information display gives you the option to set at what RPM you want the gear shift light to blink). With 11000 RPM as its rev limit, the bike can clock a top speed of 140- 145 kmph! The gearing ratios and the shifts will also be kept small while the kerb weight of the bike is just going to be 136 kg. The Duke incorporated inverted telescopic forks for its front suspension while at the rear it features a mono-shock. The pricing hasn't been announced yet but people close to the industry state that the price could be between Rs. 1.25 to 1.35 lakhs.