KTM Fuel Injected 2-Stroke Engine Developed
The new engine consumes much less fuel than carbureted models and forgo the need to pre-mix fuel or adjust jetting.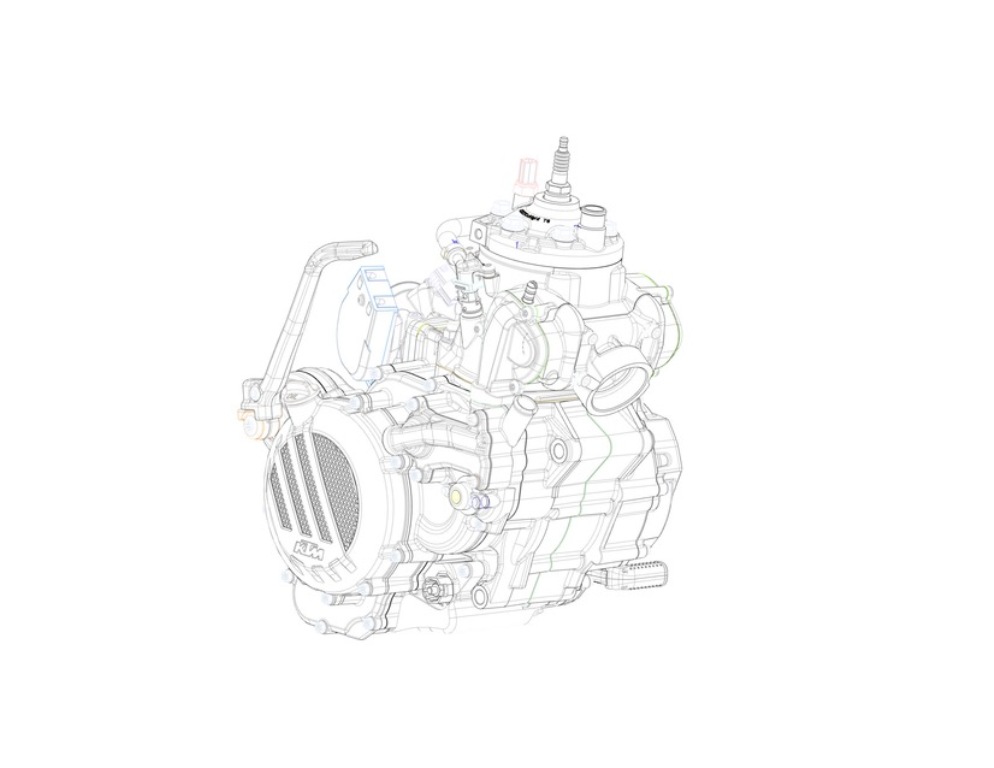 From an engineering point of view, the last decade was a very revealing and exciting time, with fresh new technologies like highly-efficient turbocharging and direct-injection transforming the hearts of our vehicles and making them go fast while sipping tiny amounts of fuel. The cars and bikes nowadays are highly intelligent and powerful beasts with performance numbers previously unheard of. The future also has a lot in store for us in form of variable compression and camless engine technologies. Actively working in the field is Austrian motorcycling major KTM, which has now developed a new fuel injected 2-stroke motorcycling engine for its dirt bikes.
As most of us know, a 2-stroke engine has some specific advantages over a 4-stroke engine as they produce more power per revolution of the crank and thus have higher power and top speed numbers. At the same time, bikes with these engines are usually more difficult to ride and control. 2-strokes also require more frequent shifting, but riders can get a faster top speed with more power. A 4-stroke engine on the other hand has an inherent advantage of making cleaner, linear and controllable power, but at the expense of being much heavier due to the additional moving parts. This can be expensive when it comes to maintenance since there's usually more to repair.
Therefore, KTM has now come up with a new fuel-injected 2-stroke engine, called the Transfer Port Injection technology, which does away with the need for a carburetor and therefore has much cleaner, efficient and controllable power delivery with the same performance advantages of making more power per cc of the engine. It also removes the necessary pre-mixing of fuel and re-jetting of carburetor. This retains the low weight and less moving parts nature of a 2-stroke engine.
KTM plans to use the newly developed engines in their dirt bikes and deploy them at The Roof of Africa race in a variety of temperatures and altitudes. KTM is introducing a new two-stroke engine with a fuel injection system to its 2018 EXC enduro lineup. KTM has announced that the new 250 EXC TPI and 300 EXC TPI will be arriving in European showrooms by this summer. The possibility of the 2-stroke fuel injected bikes being introduced in their road-legal avatar cannot be ruled out too.
KTM Fuel Injected 2-Stroke Engine
– KTM calls the new engine as the Transfer Port Injection technology
– It removes the necessary pre-mixing of fuel and re-jetting of carburetor of the 2-stroke engine
– KTM plans to equip the engine in its 2018 EXC enduro lineup