KTM Plans 180cc Bike For India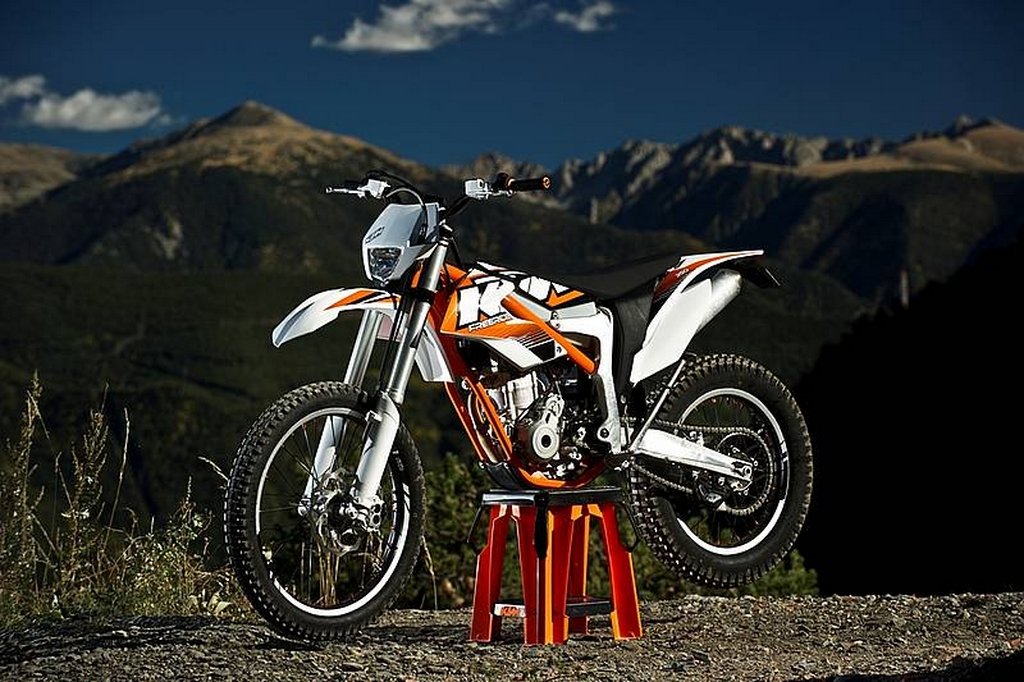 KTM's India entry has been quite successful. Although the company is not selling a huge chunk of KTM Duke 200 motorcycles in India, the Austrian automaker is benefiting from the cheaper cost of production which its partner Bajaj Auto gives it. The Duke 125 and Duke 200 are exported to European markets, where it is sold for a huge profit. The 390 Duke is all set to join the bandwagon and will lead to even higher volumes for KTM.
KTM will soon cross 1-lakh sales in a year, which is the best sales performance for the company yet. This success can be attributed to the good demand for lower capacity Duke motorcycles, which have taken the market by storm overseas. Now KTM is planning to launch more motorcycles in India, enabling them to roll out 1-lakh units from Bajaj Auto's Chakan plant by 2015. The company understands that India is a very price sensitive market and is thus planning to launch cheaper models.
"We expect to launch a 390cc and maybe a 200cc model. We're also thinking to go one step lower maybe below 200cc, 180cc or 190cc to offer more price-competitive models. For India, I think we will launch an 180cc or 190cc model," Stefan Pierer, CEO, KTM, said.
Now a 180cc or 190cc motorcycle from KTM can be a very interesting prospect for the company. Since KTM wants to boost volumes, these lower capacity bikes are certainly going to be priced very aggressively. The Austrian motorcycle major might not load these upcoming bikes with the best of hardware, which will result in the prices being more appealing. However we are still not certain if diluting the KTM brand to enter lower segments is a good idea.
Source – Money Control