KTM RC16 MotoGP Race Replica To Be Launched In 2018
The special edition replica of the KTM RC16 MotoGP bike is expected to be launched by 2018, only 100 units of which will be made.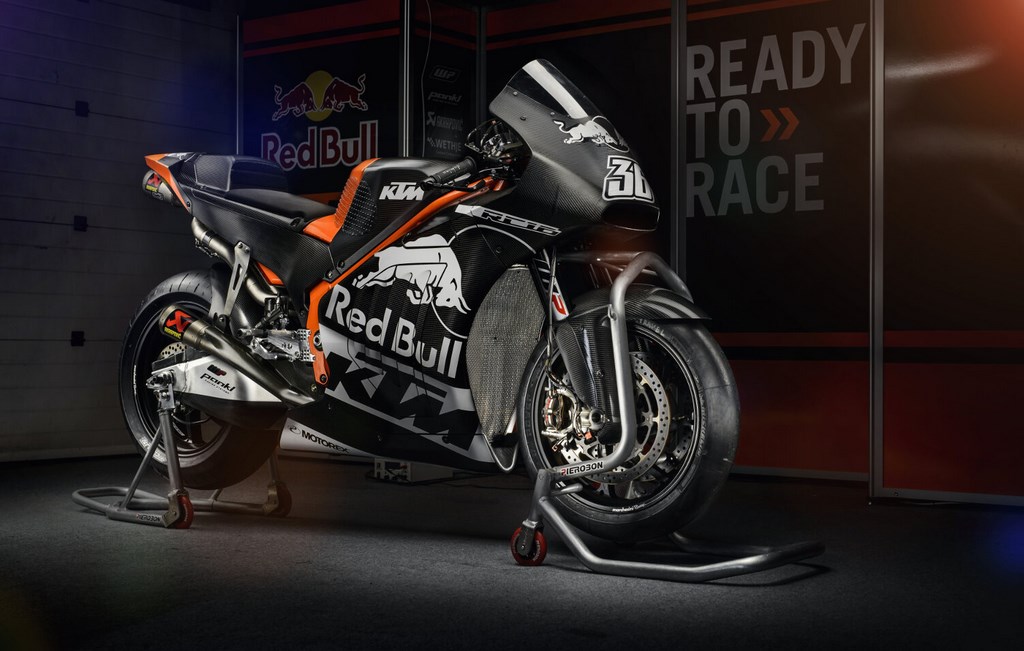 KTM has been reported to enter into the international motorcycle racing championship MotoGP in 2017. Though this was nothing like a small news, the Austrian bikemaker has announced yet another surprise for those high-end motoring enthusiasts who would shell out any cost for a special edition motorcycle. The announcement was regarding KTM building a replica of the RC16, which is the company's going to debut MotoGP bike.
The KTM RC16 MotoGP race bike which will reportedly debut in the Grand Prix racing championship in 2017 and is capable of producing 270 HP of power. However, this power figure won't be possible to be retained in the special edition motorcycle as it will be a customer oriented offering. But, it will be close to 240 HP, as the company official has stated. Though it is less than the race-spec motorcycle, it is capable enough to frighten the life out of the rider.
The chairman of KTM has reported that only 100 units of this special edition bike will be manufactured which are expected to be sold out instantly after the commencement of bookings. The chairman targeted Honda and has said that this bike will be more affordable than what the Japanese manufacturer offers. The Honda RC213V-S was priced at Rs. 1.67 crores whereas KTM plans the special edition motorcycle to be offered around the price bracket of Rs. 72.8 to 87.3 lakhs. The KTM race replica will consist of a 1000cc V4 engine and is expected to be introduced in 2018.
KTM RC16 MotoGP
– The RC16 MotoGP bike churns out a power of 270 HP
– The special edition replica of the RC16 will generate 240 HP of power
– KTM will make their MotoGP debut in 2017