KTM Silently Recalls Duke 390 For Front Sprocket Change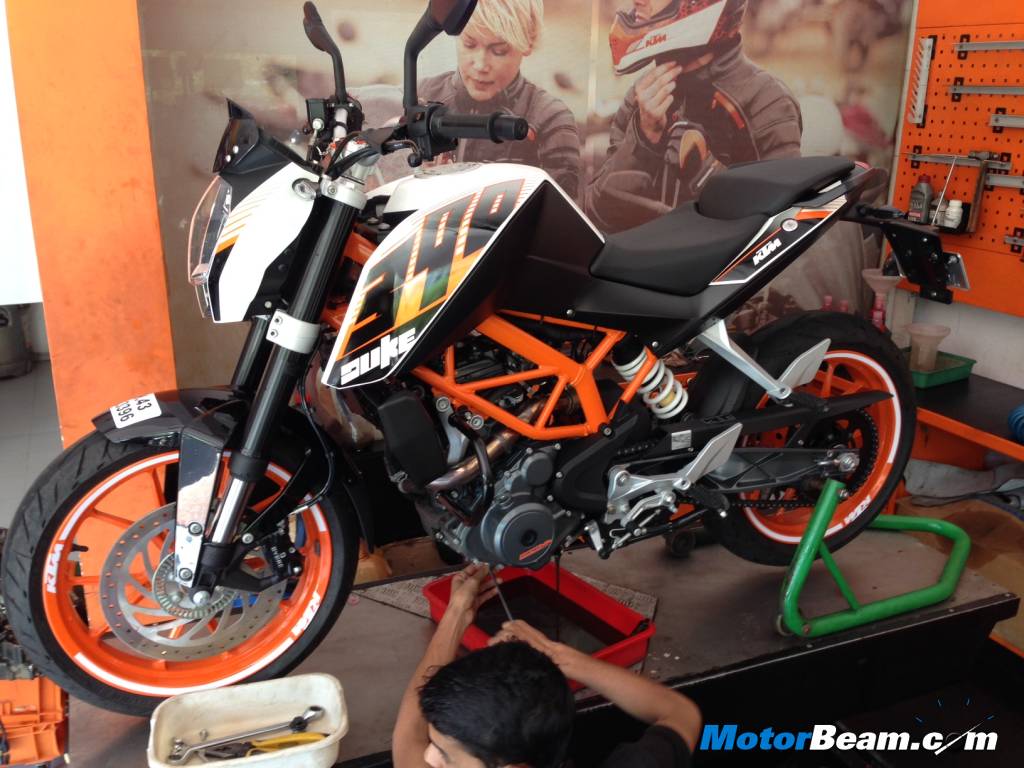 You read it first on MotorBeam. The KTM Duke 390 is one amazing bike, it packs in a lot of power, handles brilliantly and costs at an unrealistic Rs. 2.12 lakhs which is terrific value for the kind of performance and hardware you get. In fact, the Duke is so good that four times Formula 1 world champion Sebastian Vettel also rides a black coloured 390. Still, there is a few things not so good about KTM bikes which are made in India and that's quality. While overall quality is good, certain parts are having issues and the sad part is, in spite of Indian automobile industry having a voluntary recall code in place, Bajaj in its typical no announcement fashion, doesn't release any official statement about recalls.
Now KTM is recalling all Duke 390's manufactured till March due to a front sprocket issue. The design of the sprocket locking plate on the Duke 390 is such that it can get misaligned, resulting in the chain leaving the teeth and coming out. KTM has modified the sprocket design to ensure such a problem does not persist anymore. The Austrian firm is replacing the front sprocket free of charge and the whole exercise will take under 45 minutes. Bikes manufactured from March 2014 onwards aren't part of the recall as the newly designed front sprocket is already being used on the latest produced bikes.
The old sprocket is quite dangerous as leaving of the chain at speed can result in a lock up of the rear tyre and thus skidding. KTM dealers aren't calling anyone to inform about this just yet but our long term bike had gone for a wash and that's when we figured this out. Since the Duke 390 is solely manufactured in India for the world, expect even export models to require a change of the front sprocket. Thus if you own a Duke 390 any where in the world, just ask you KTM dealer about the front sprocket change and they will happily do it for you. This is the second recall of the Duke 390, the first was when the rear under seat tray was changed.