UFO Alert! First All-Electric British Hypercar Lotus Evija Is Here
The Exquisite Interior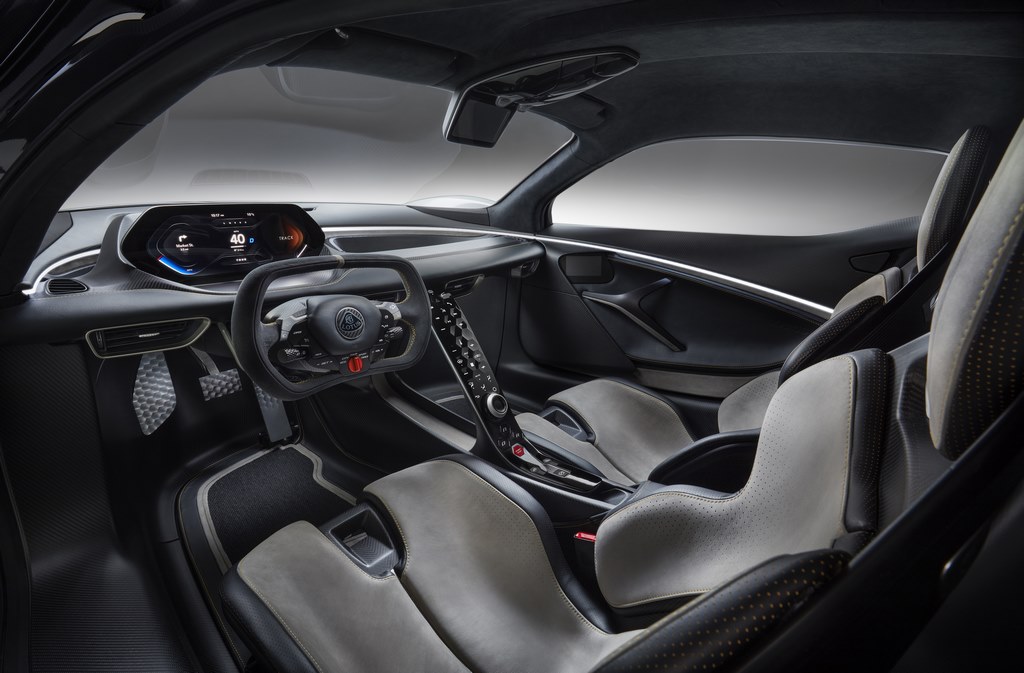 The interior of the Evija is designed to complement the exterior. Inspired by the technical precision of race car engineering, the dominant characteristic of the cabin is the 'floating wing' dashboard which can be glimpsed from outside through the windscreen. The interior is finished with the highest quality of materials which have been handcrafted for the achievement of perfect appearance. The inspiration from Formula 1 can be seen in the dashboard and on the steering wheel, use of carbon fiber, Alcantara and thin metals accentuates the feeling of being lightweight.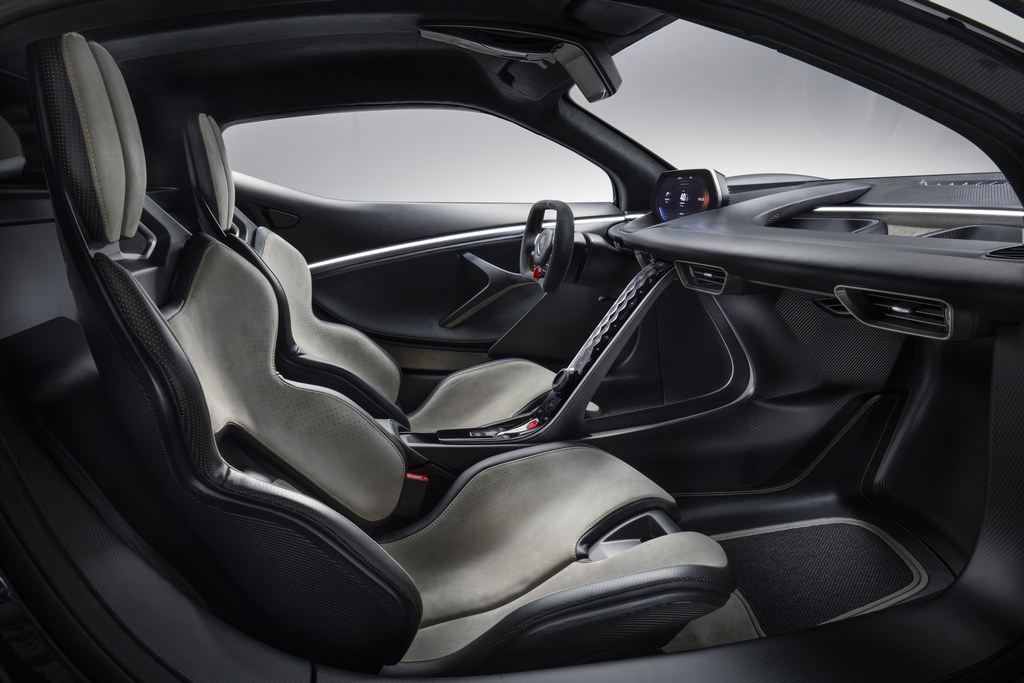 Technical Advancements And Specifications
The Evija is powered by a 70 kWh battery pack developed in conjunction with Williams Advanced Engineering, with electric motors supplied by Integral Powertrain. Each of the four individual motors are placed at the wheels and are rated at 500 PS for a combined total output of 2000 PS and 1700 Nm of torque.
The Evija is equipped with magnesium wheels with diameters of 20-inch at the front and 21-inch at the rear. The car uses Pirelli Trofeo R tyres and AP racing carbon-ceramic disc brakes.
Not only does the Lotus Evija feature the world's most powerful automotive drivetrain, it also boasts the world's fastest charging battery. Thanks to the partnership with Williams Advanced Engineering, the battery has the ability to accept an 800kW charge. Using existing charging technology – such as a 350kW unit, which is currently the most powerful available – the Evija's charge time will be 12 mins to 80% and 18 mins to 100%. The car's range is 400 kms on the WLTP Combined Cycle.
This is the latest and greatest car from Lotus under the revival by the Chinese automaker Geely. And it provides an insight to the future of the British manufacturer as it is the halo car. We shall be seeing more of the technology trickling down to the other products of the brand. We hope that we can see similar design and technology for future production models from the company.
Lotus Evija
– The all-electric hypercar is priced at $2.1 million
– The production will start in 2020
– The Evija's charge time will be 12 mins to 80% and 18 mins to 100%