Mahindra Bolero U301 & S101 Continue Testing Across India
Mahindra is testing the upcoming next generation Bolero (U301) and the compact SUV (codenamed S101) in varied geographical conditions. The vehicles will be launched this year and will be priced aggressively.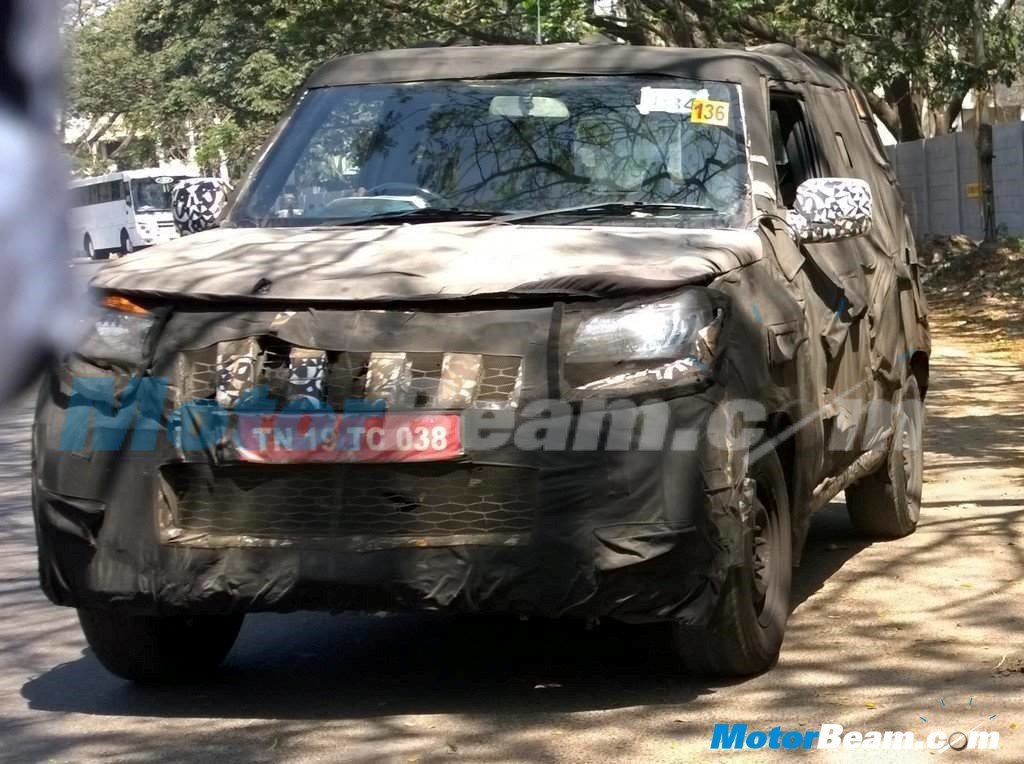 Mahindra has always been a UV, MUV and SUV manufacturer. People associate it with these segments only and many simply swear by its vehicles. This is the reason why the Indian automaker is consistently able to sell over 9000 copies of the age old MUV, the Bolero. Its vehicles enjoy a strong fan following in the rural and semi-urban market and that is where majority of sales come from. In order to increase sales in the urban market, Mahindra launched its upmarket SUV called the XUV5OO which has been a very successful model for the company in India.
To further increase its foothold throughout the country, Mahindra is planning to launch the next generation Bolero and a new compact SUV codenamed S101. The S101 was recently spotted testing in Himachal Pradesh (cold weather testing) by our reader Mr. Vineet Singh whereas the Bolero was spotted testing in Chennai by our reader Mr. Srinivasachari ML. Both these vehicles will be getting modern interiors and will feature design elements similar to their elder siblings. Since both the vehicles will be priced very close to each other, there could be some cannibalisation between the two. Most people would say that these cars cater to different set of customers but we feel that some amount of cross shopping will be there.
Mahindra is being really aggressive in India off late and is launching new vehicles along with facelifts of existing vehicles frequently. It has realised that vehicles like the Verito and Verito Vibe stand no chance in front of the competition and is therefore concentrating on its forte. The upcoming Thar facelift has received a host of changes to increase its appeal. The XUV5OO will soon be receiving a mid-life facelift and recently Mahindra also launched a limited edition of the popular SUV. We feel that all these steps will help Mahindra increase its sales by a considerable amount.