Suzuki iM-4 Concept Is A Mini 4×4 SUV
The Suzuki iM-4 is a mini 4×4 SUV concept based on an all-new platform that offers reliable package and fuel saving technology in one package.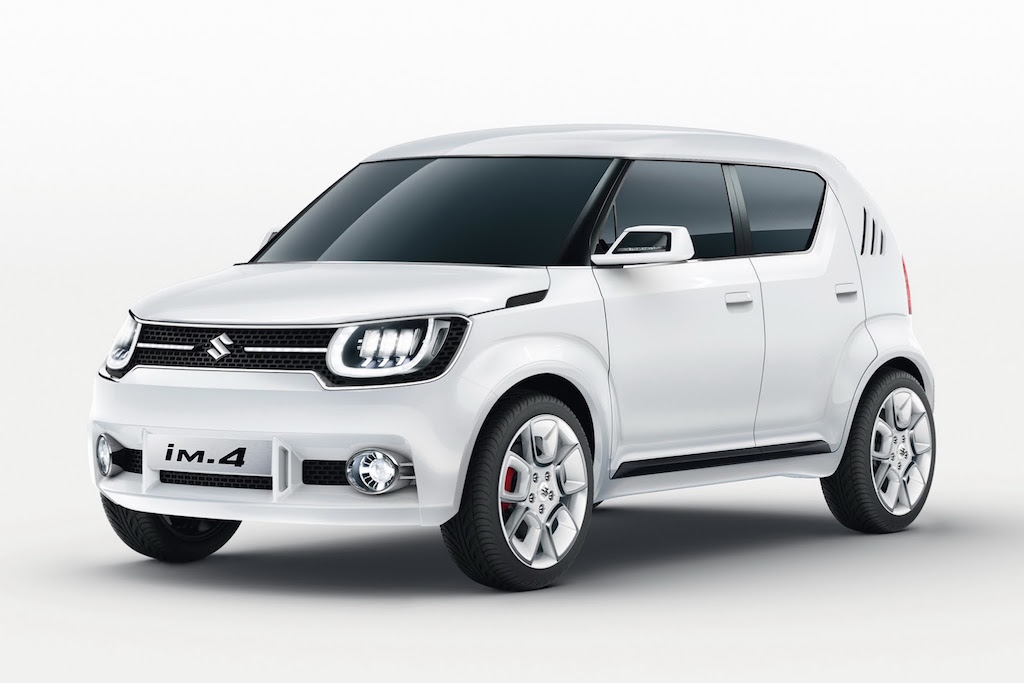 Following on the lines of the iK-2 Concept, Suzuki has revealed its second concept at the ongoing Geneva Motor Show called the 'iM-4' a mini 4×4 SUV that is said to offer compact modern styling with impressive fuel economy. Based on an all-new platform, the iM-4 concept is essentially as small as a hatchback and will be addressing the growing demand of small off-roaders with a Four-Wheel Drive system. The company has not yet confirmed if the Suzuki iM-4 will go into production but the vehicle is codenamed YJC and will go on sale in India next year.
What definitely works in the Suzuki iM-4 concept's favour is the boxy yet cute design language that will certainly be appealing to the masses. The front fascia is a good mix of modern and retro styling with the LED headlights and the single split wide grille. The bumper actually looks production ready and houses chunky fog lights. The side profile exudes the SUV look more effectively with the accentuated wheel arches that house the massive 18-inch wheels, sleek glasshouse design with blackened A and B-pillar while the diagonal vents on the C-pillar stand out as different on the concept.
The rear completes the compact look on the Suzuki iM-4 concept with the rugged black bumper, stout tail light clusters and raked windscreen profile that helps retain the compactness of the concept. Like a hatchback, the iM-4 measures 3693 mm in length which brings it on par with the small hatchbacks available in the market. Coming to the powertrain, the iM-4 concept uses a 1.2-litre DUALJET engine with SHVS, a mild hybrid system that ensures improved fuel efficiency and lesser CO2 emissions. The 4×4 system and an impressive ground clearance only add to the fun quotient of the concept.