Mahindra Continues Reva e20 Testing In Traffic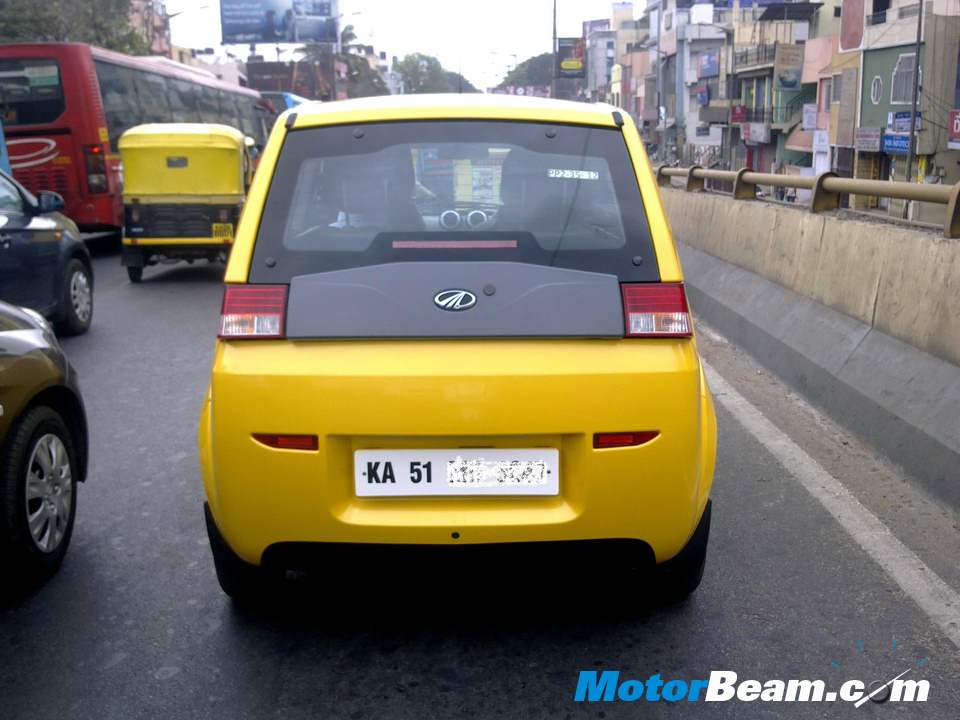 The Mahindra e2o has been spotted in Bangalore undergoing its last rounds of testing. The Reva e2o was completely uncamouflaged in full public view. The e2o was caught and photographed by our avid reader Shrikanth Achar Bala who sent the images to us. It is confirmed that the e2o will be launched on 18th March. The driver of the electric vehicle too confirmed that the last phase of testing is going on. The company has already started trial production of the car.
The Mahindra Reva e2o looks bigger than its predecessor, the Reva and we can expect that it will be a little more spacious with decent seating for four. The styling of the e2o too has improved over the older Reva and the rear and side look well proportioned in person too. The car seen here seems to be the top spec model with alloy wheels, air conditioning and an audio system. The e2o is shod with 155/70 tyres possibly on 13-inch wheels. The pricing is expected to be pretty affordable but that can be confirmed only at the launch. It is speculated to be in the Rs. 5 lakh range.
The Mahindra Reva e2o will be the only pure electric car available in India. It is powered by the latest lithium-ion batteries and is expected to have a range of 100 kms on a single charge which is pretty good for use in the city. The e2o can be charged at any 15-ampere plug point. There will also be a Sun2Car solar technology added to the e2o for added charging. The Reva e2o will be manufactured at the company's new plant in Bangalore. It will have a production capacity of about 30,000 units per year.