Mahindra Showcases MGP30 & Mojo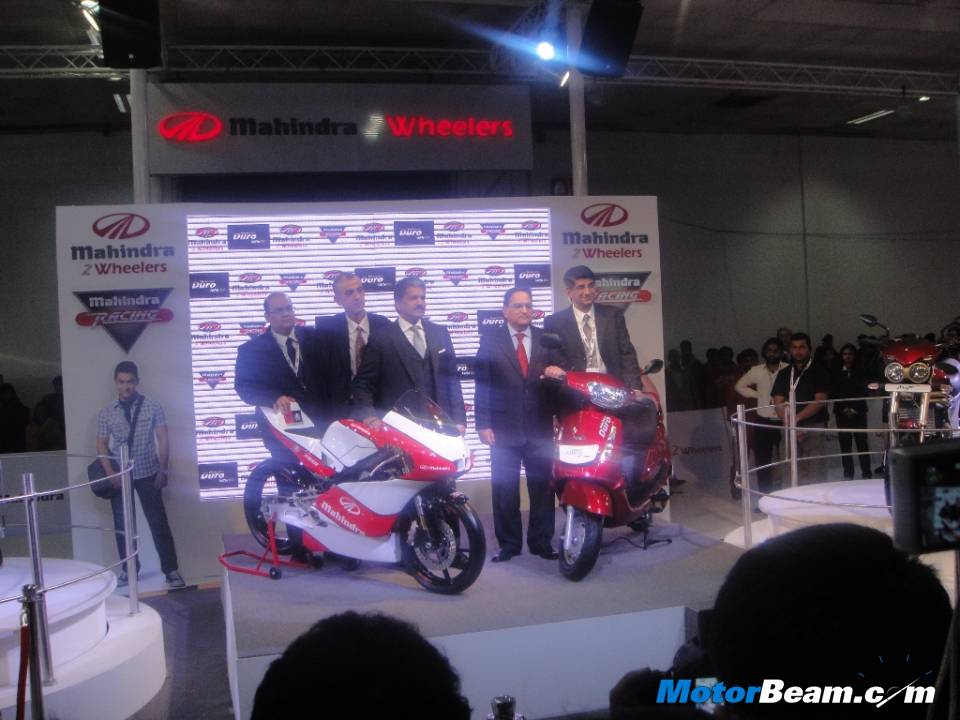 Mahindra Two Wheelers had its complete current and future line-up present at the 2012 Auto Expo. The company also showcased the MGP30 racer, which is Mahindra Racing's Moto 3 motorcycle. It is powered by 250cc, fuel-injected, single cylinder engine, which has been homologated by Mahindra. The engine is packed inside a tubular steel chassis and the swing arm is made out of aluminum, which saves weight. Just like the XUV Five Double Oh, the MGP30 is pronounced as MGP-Three-Oh.
The Mahindra Duro DZ was launched as well while the Rodeo and Flyte were showcased at the Mahindra hall. The commuter bike from Mahindra, the Stallio was displayed too. Mahindra confirmed that the Stallio will be launched soon and is undergoing extensive customer trials to ensure all problems are ironed out before launch. Mahindra is set to launch the Stallio 110cc by the end of this month. However, the real eye-catcher at the Mahindra 2-Wheelers stall was the Mojo Prototype, which is powered by a 300cc, DOHC, liquid cooled motor and will be launched by the end of 2012.