Mahindra's Social Media Team Putting Fake Comments On MotorBeam
There have been continuous positive comments being put on Mahindra articles from the same IP and the same has been happening since the past 3-4 months.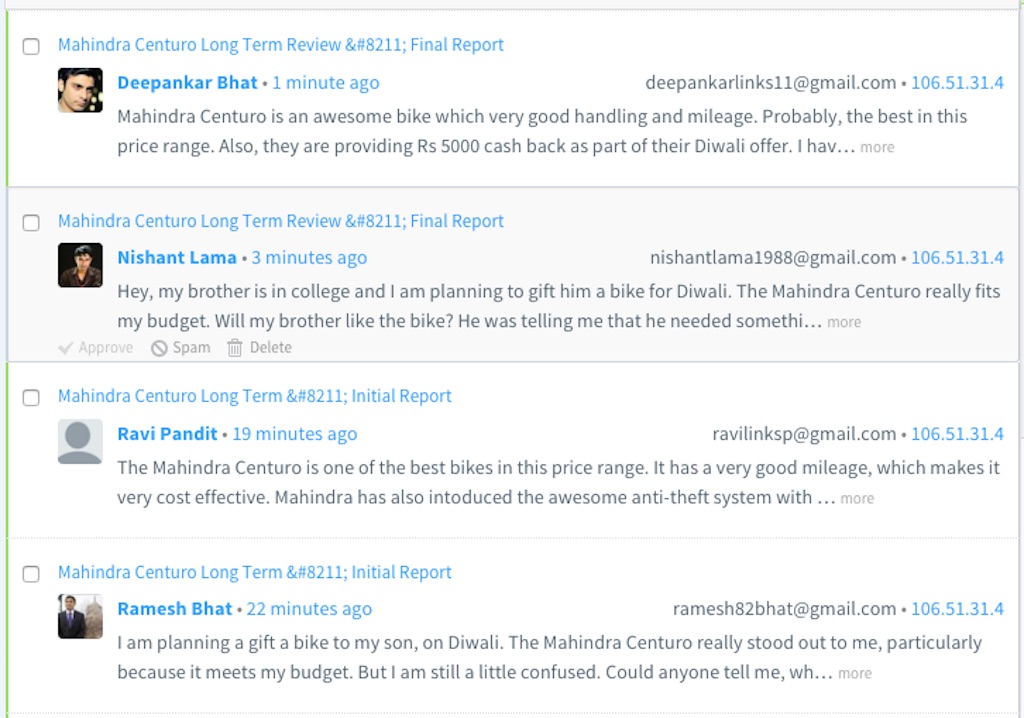 At MotorBeam, we take pride in the fact that every comment put in by our readers is read very seriously. It is our constant endeavour to connect with readers to either clear doubts or debate, but create a platform to express freely nonetheless. Hence, it becomes a tad bit easier to know when the reader is genuine or a fake profile worked up by the social media team of an automaker. That, and also since too many accounts generating positive comments for a particular brand from the same IP address smells fishy.
In this particular case, we've caught Mahindra's social media team (likely being handled by an agency) doing something called as 'Astroturfing', putting in positive comments on articles related to its products on MotorBeam. A quick check and we came to know that the accounts are most obviously fake and generated from the same IP address. The comments have been coming in for over three-four months now. As much as we appreciate Mahindra's team checking out our content and would ask them to do so more often, this practice isn't really taken in good spirt by us or our readers alike, not to forget the unethicality behind it.
The problem here lies in the idea of falsely changing perceptions. Internet as a medium allows you to express your opinions freely, not to forget MotorBeam has encouraged the same time and again, because of which a car/motorcycle user or enthusiast response has an equal say here. The problem lies when fake comments made by the social media team try to positively influence the perceptions of prospective customers. Companies need to remember that we at MotorBeam read each and every comment and when we smell something fishy, the first thing we do is verify the IP address. Our regular readers are wise enough to report a comment when they find something wrong, which raises an instant fire alarm at our end.
We had the Mahindra Gusto for a long term review and we did not receive good mileage on the scooter and hence Mahindra's social media team was seen posting inflated mileage numbers and overly positive comments on the Gusto long term report. We have been deleting such comments and banning those IPs since quite sometime now. It takes us less than 10 seconds to find such comments and bulk delete and blacklist (thank you Disqus).
Today social media is the virtual equivalent of word-of-mouth and information on any product/service is readily available at the effort of a few clicks. So while these fake profiles are intended to swell up the brand's appeal to the prospective buyer, it will do little to actually spread a positive word about the company. We are quite sure this would be the last of such comments that will be coming in and we surely look forward to reading your thoughts on this issue.