Maruti Baleno RS Production Starts; More Frugal Than 1.2L Model
The Maruti Baleno RS is equipped with the 1.0-litre BoosterJet engine with direct injection and turbo-charging. The RS version of the Baleno will carry a bold and aggressive design language, and will be pitched as a sportier variant.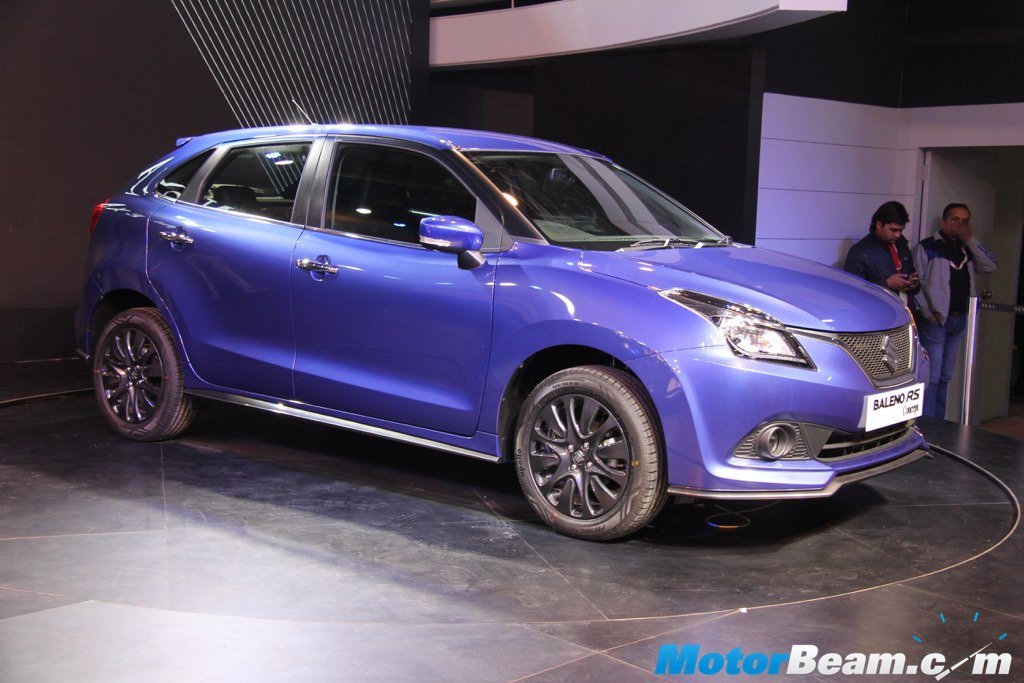 Maruti Suzuki is a name in India which is synonymous with fuel efficiency and low cost cars along with great service back-up. The recently launched Maruti Baleno was another car forwarding this legacy, but with an added dash of comfort and great styling. Maruti decided to up the ante and announced the Baleno RS variant of the car with an all new 1.0-litre BoosterJet engine at the 2016 Auto Expo. Now the RS variant has entered production at the plant as Maruti Suzuki exports the vehicle to multiple markets.
Maruti has started the production of the Baleno RS hatchback at its plant. The car is equipped with the 1.0-litre BoosterJet engine which incorporates new age technologies like turbo-charging and direct injection. This makes the engine generate more power while being even more fuel efficient than the standard 1.2-litre MPI unit. With this, the Baleno joins the league of small hatchbacks with relatively higher power output engines such as the Volkswagen Polo GT.
The Maruti Baleno RS will carry a bold and aggressive design language from the factory, with special alloy wheels, spoilers and graphics added to the car to make it look sportier. It will also be marketed as the go-fast version of the regular Baleno. This is also likely to result in the fact that the Baleno RS will command a premium price compared to the existing petrol model.
Maruti is planning to launch the Baleno RS along with the Suzuki Ignis during the festive season this year. The company has so far sold around 55,000 units of Baleno since its launch and has started exporting the car all over the world, resulting in waiting periods for the vehicle to rise steadily.
Maruti Baleno RS Production Starts
– Maruti has started the production of the Baleno RS
– The car is expected to be launched during the festive season this year
– The car will also carry a bold and aggressive design language
– The Baleno RS will carry a 1.0-litre turbo engine with higher power and mileage than the 1.2-litre model