Maruti Displays Modified Wagon R XREST At Auto Expo [Live]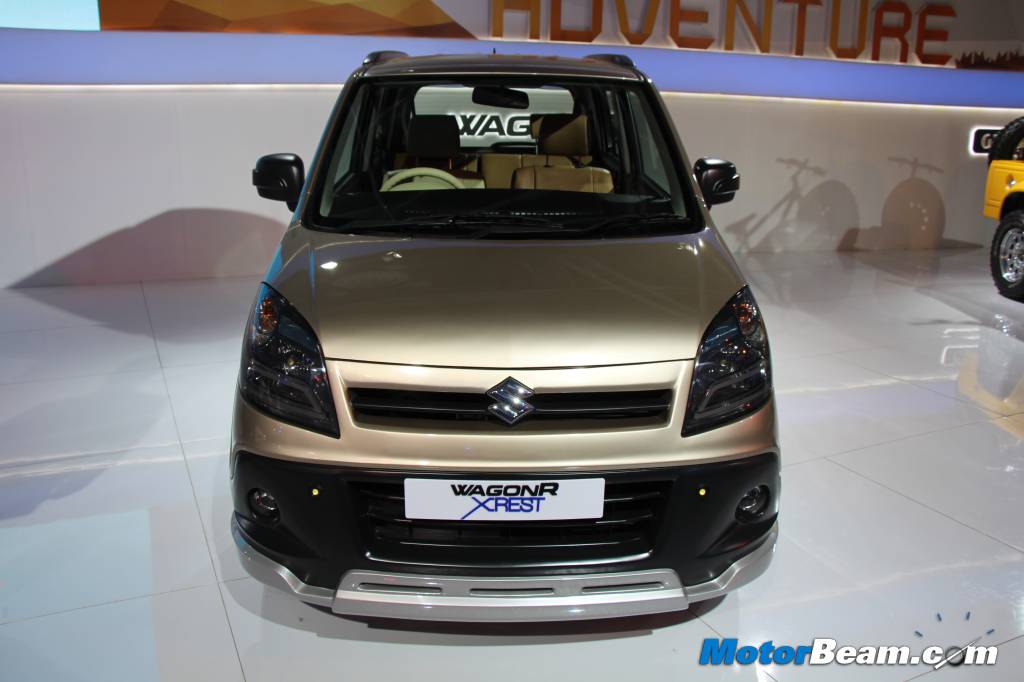 Maruti has just displayed the WagonR XREST at the 2014 Auto Expo. This is a modified version of the regular Wagon R and we are absolutely in love with it. The Wagon R XREST looks much much better than the normal version which looks just like a box on wheels. The brown paint job, black cladding et al make the Wagon R look very butch now.
The grille, bumpers, headlights all have been redesigned and Maruti has added detail to the ORVMs too. The new headlights looks really good and the company should surely offer all these modifications as optional with the vehicle. But knowing Maruti, we know that they will not launch any of these versions but just churn out "Limited Editions" that come with cheesy graphics. The Maruti Wagon R is powered by a 1.0-litre K10 petrol engine and it is available in three variants – LX, LXi and VXi.