Maruti To Host 13th Year Of Raid-De-Himalaya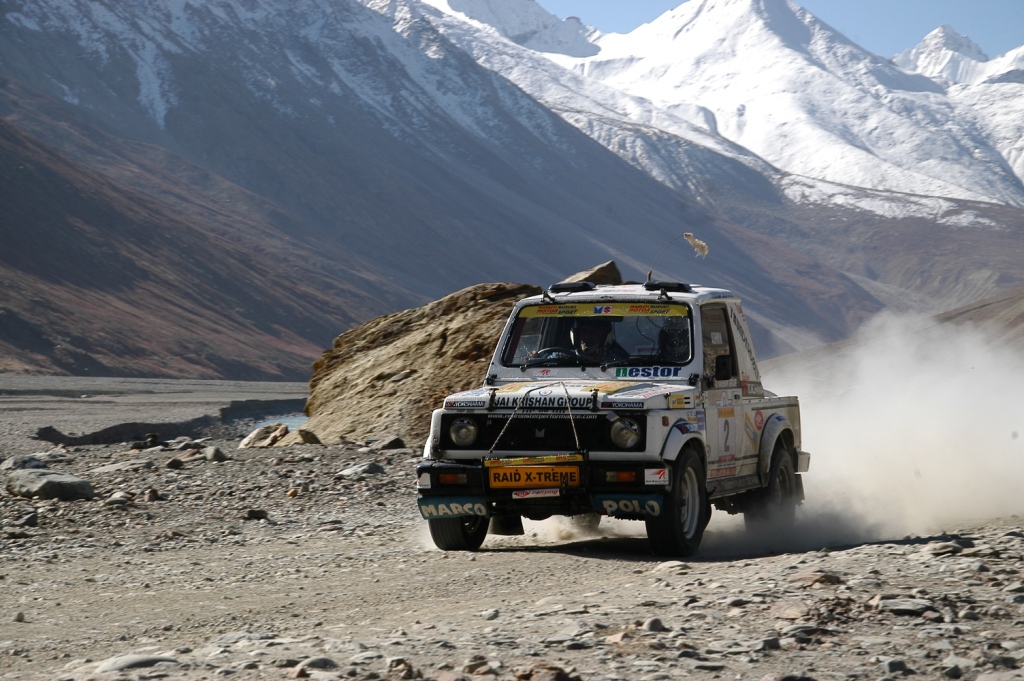 Like all these years, Maruti is all geared up for this years Raid De Himalaya motorsport event. This is the 13th year and the excitement never seems to stop with maximum participants this year the total have come up to 291 which include 10 female participants and 5 International participants. It is going to be the ride of their life to unravel the mysterious roads and the majestic beauty of Himalaya's through the 200km high altitude journey.
This is indeed the first year that Maruti has worked out two separate routes which makes the whole journey all the more exciting. The plan for this yeat is that the X-treme and Adventure category will compete on their own traitorous paths initially, they have to meet at Rangdum which is neat an isolated region of the Suru Valley in the Ladakh region and continye together via Penzi-La till the final stop at Srinagar.
The X-treme category people will start off on 11th October from Shimla and travel through the dristicts of Mandi and Kullu with a halt at Manali. From Manali they will proceed to Rohtang Pass to halt at Leh and on October 12 the very next day, the drivers will pass through Leh including the 18,300-foot Khardung-La, the highest Motorable road in the world and cover Kargil, Rangdum and Penzi-La to conclude in Srinagar on October 16. The motorcyclists too follow this tough Alpine route and terminate at Leh.
The route for the Adventure Trial also starts from Shimla and then passes through Mandi, Kullu, Kangra, Chamba, and to enter Jammu and Kashmir through Bhaderwah, Kishtwar, Kokernag and Ananatnag. From here it would go to Kargil, Rangdum, Dras, Kargil, Zozi-La and culminate in Srinagar on October 16. The total distance of 2000kms will be covered in 6 legs which spread across 6 days which will be on hell of an adventure for the participants.