Maruti Plans Mileage Rally As Amaze Threatens DZire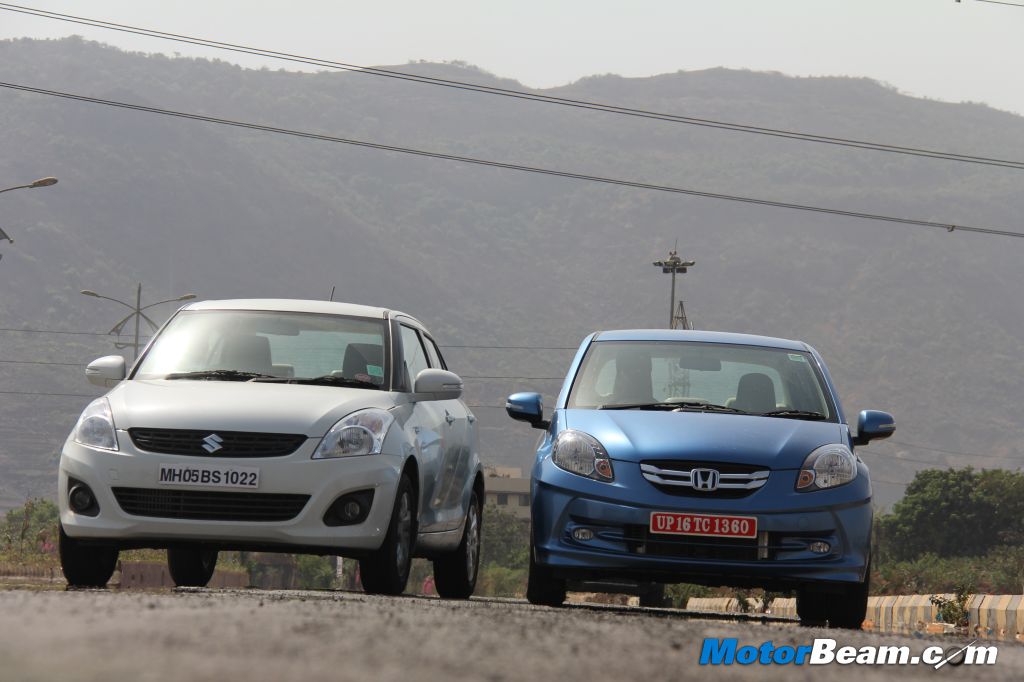 It is not even a month since the Honda Amaze was launched in India and Maruti Suzuki is already facing the heat. The Swift DZire has been the undisputed champion in its segment and is now under threat from Honda's new kid on the block, the Amaze. Maruti Suzuki knows the Amaze can topple the DZire quickly and thus the company has responded promptly, by remembering old customers. India's largest car producer is holding a mileage rally across 30 cities and is citing the support of existing customers to build some flame around the DZire.
Expected at the Dezirable mileage rally are 1500 customers, with the top three getting prizes and announced as winners. This move by Maruti Suzuki is aimed directly at Honda, which claims the Amaze is the most fuel efficient car in the country (as per ARAI testing and certification). The petrol DZire is more frugal than the petrol Amaze (the automatic Amaze is more efficient than the automatic DZire though) but the table turns when the diesel models are considered.
"The idea is to look back, give DZire owners a chance to test their cars and rediscover that the model remains as fresh and is still a best-buy, especially when it comes to getting the best mileage from every litre of fuel," Mayank Pareek, COO (marketing and sales), Maruti Suzuki, said.
Maruti Suzuki believes word of mouth publicity is the best and they feel that by holding such mileage rallies, customers will refer the DZire to their peers. However Honda is not going to sit silent while Maruti Suzuki tries to out nudge them in the competitive Indian car market. The Japanese car maker is going all out with promotion of the Amaze, with communication happening through multiple channels. However Maruti Suzuki still has an upper hand with higher production capacity being its forte.