Maruti Suzuki Reacts To Amaze, Launches DZire Regal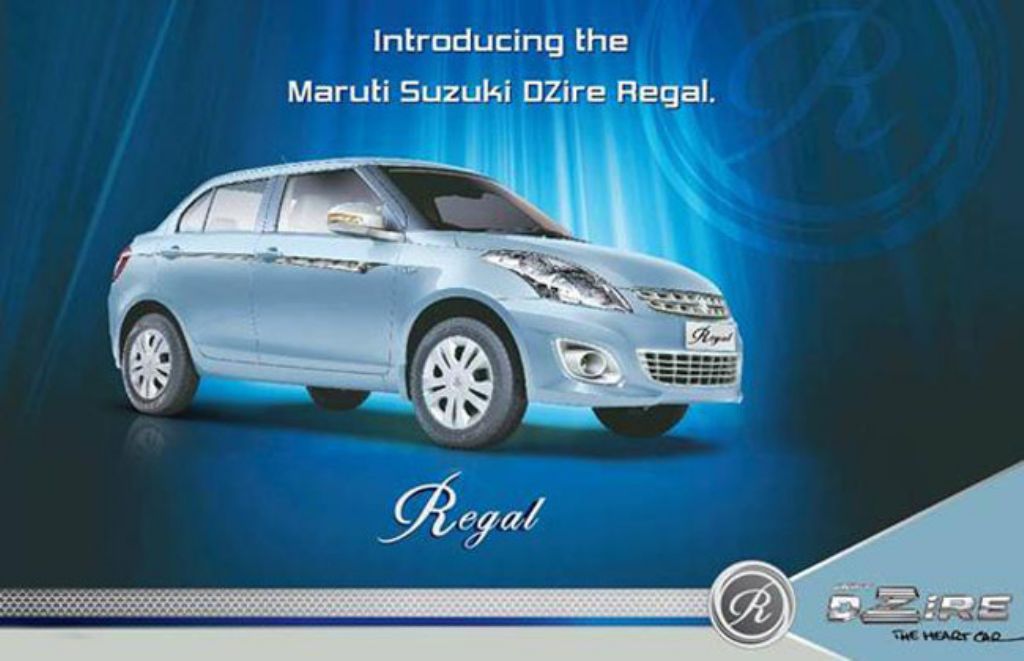 Honda has shocked Maruti Suzuki with the amazing price it has offered its latest product. The Honda Amaze has been positioned bang against Maruti Suzuki's hot selling Swift DZire and India's largest car manufacturer is already feeling the heat. The company has announced a limited edition variant of the Swift DZire, badged 'Regal', which is priced at Rs. 5.85 lakhs (ex-showroom, Mumbai). This variant of the DZire is available with a petrol engine only as the company is already seeing high demand for its diesel powered cars.
The Maruti Suzuki Swift DZire Regal (based on the VXi variant) comes with silver finished front grille, body-coloured rear view mirrors, leather seats, rear parking sensors, audio system, electrically adjustable rear view mirrors and a new serene blue colour. The Regal edition celebrates 5-years of the DZire's existence and was ready since quite some time now but Maruti Suzuki was waiting for Honda to launch the Amaze to put their limited edition DZire on sale. We had predicted about this move a few weeks back.
Does Maruti Suzuki have a reason to worry with the launch of the Amaze? Definitely yes. The Honda Amaze is better than the Swift DZire in many aspects. The latter commands a waiting period of more than three months on certain variants. Maruti Suzuki has 40,000 bookings for the DZire which are yet to be fulfilled, a fact which shows the popularity of this sub 4-metre vehicle.
While Maruti Suzuki has sold more than 5.3 lakh units of the DZire till date, Honda has received 6500 bookings already and waiting period has shot up to two months for the Brio based sedan. Honda has a production capacity of only 5000 units of the Amaze every month. Maruti Suzuki is now contemplating the set up of a plant in South Africa.