Mercedes Benz Coupe Style Concept Named CLA-Class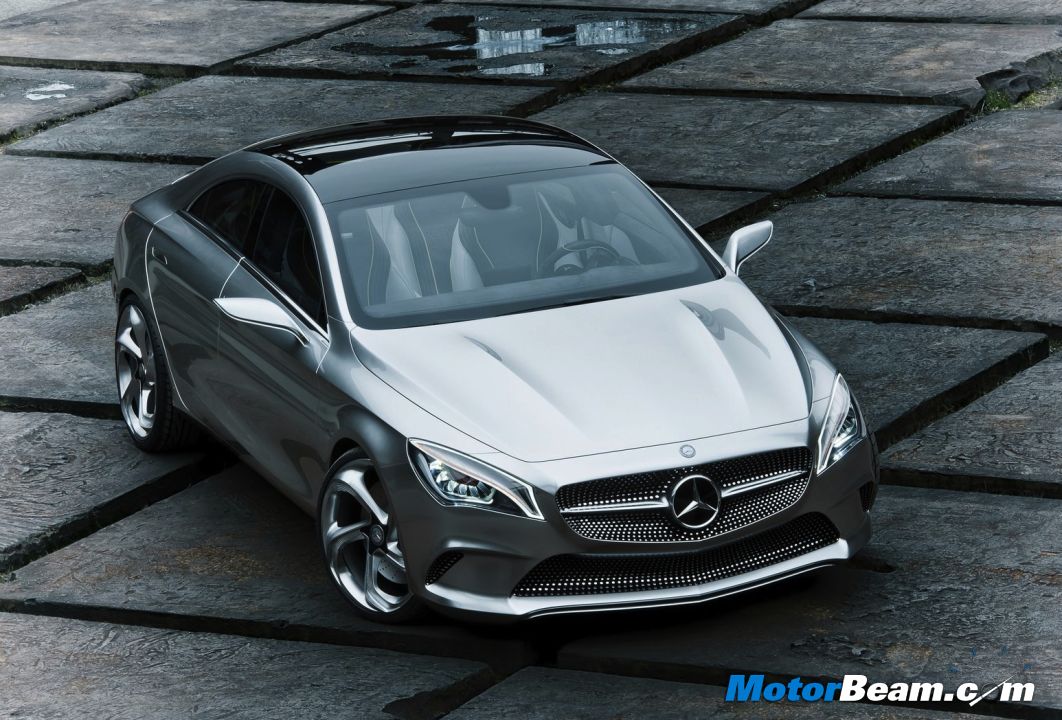 Mercedes Benz has finally unveiled its all new Concept Style Coupe (CSC) at the 2012 Beijing International Auto Show. Unveiling the vehicle, Dr Dieter Zetsche, Chairman of the Board of Management of Daimler AG and Head of Mercedes-Benz Cars stated that the Concept Style Coupé is expressive and powerful in its design and this is the model against which sporty vehicles in the executive segment will have to measure themselves in future. The Mercedes Benz Concept Style Concept looks magnificent in exterior proportions and design and the new Mercedes Benz design language is visible all around. This new Mercedes-Benz vehicle will be called the CLA-Class.
One of the remarkable aspects are the sharp features that run over the bonnet of the Mercedes-Benz CLA-Class Concept and terminate at the diamond-shaped front grille. It can be clearly stated that the company has taken inspiration from the A-Class while designing this vehicle. The paint finish of the concept vehicle is in Alubeam – a colour that helps to emphasise the sculptural quality of its lines. Coming to the interiors, it's equally attractive as the exteriors. The dashboard and some other trims get the carbon fibre treatment.
Like the A-Class, the air vents of the A/C are backlit and change colour according to the temperature set by the occupants for the climate control system. When cool, fresh air is being brought into the car, they are blue, but they light up red when the airflow is warm. At a mid-range temperature setting the vents are illuminated in fluorescent yellow, and thus match the colour of the piping perfectly. Under the hood, the CSC gets a direct injection, lean burn operation, 2.0-litre petrol engine that produces 211 BHP of power. It is mated to a 4MATIC all wheel drive system via a 7G-DCT dual clutch transmission.