Mercedes SLS AMG Launch Confirmed On 15 July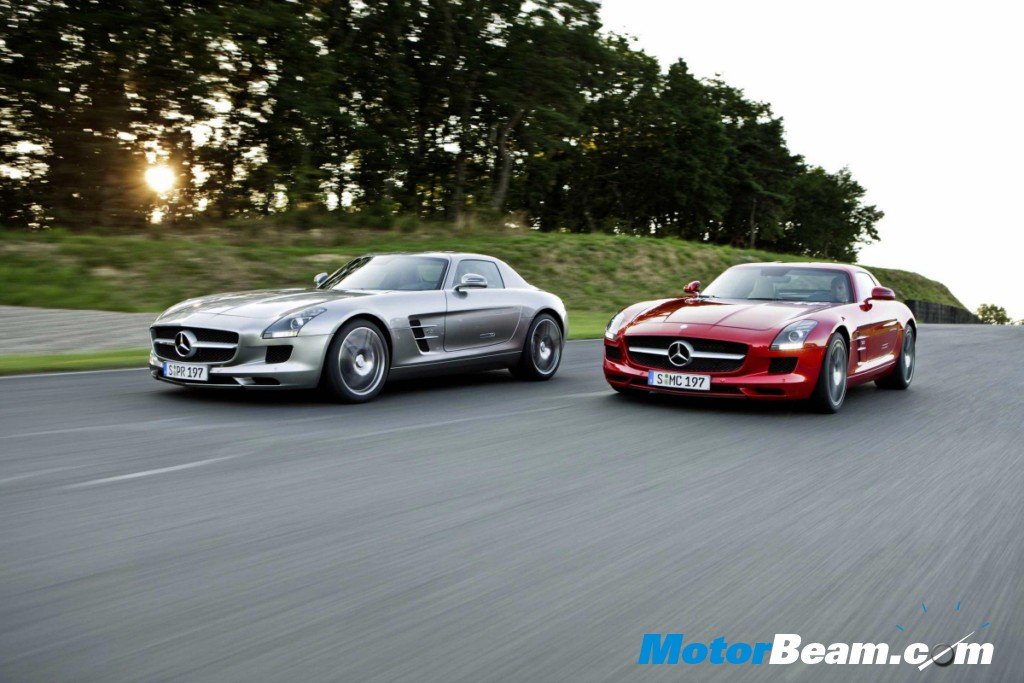 The wait is finally over, the SLS AMG is here and the launch has been confirmed on the 15th July at Delhi. The Mercedes SLS AMG is a dream machine for many and enthusiasts have been patiently waiting for the launch in India. Mercedes had set a few hearts pounding after unveiling the SLS AMG at the Auto Expo 2010. The car is expected to be priced around a whooping 2 – 5 crore mark.
Michael Schumacher is promoting the SLS AMG and is seen hitting the roof in a tunnel in a popular advert. The car is currently seen as the safety car in Formula 1.