MG eZS SUV Revealed, India Bound In 2020
The MG eZS SUV will be priced competitively for an electric vehicle with high capacity batteries.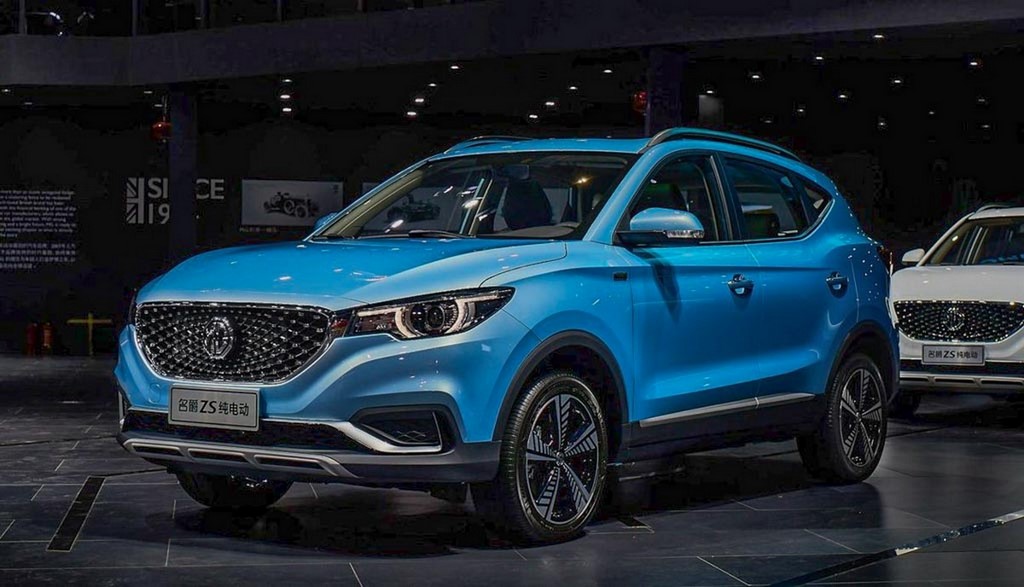 The MG eZS SUV is set to be launched in the Indian market in 2020, it will be MG's second vehicle for India. The British brand, which is a part of the Chinese carmaker SIAC Motors, revealed the eZS SUV at the 2018 Guangzhou Motor Show. This is the first venture of MG into the electric vehicle segment (although sister brand Roewe already has electric models like the eRX5 and Marvel X) and the specifications list is not out yet.
The MG eZS SUV is very much like its fuel-powered sibling in terms of exterior and interior design. But there are subtle changes like a different design for the wheels, a panoramic sunroof and the exclusive blue colour. The vehicle's power comes from an electric motor which is said to be able to generate 150 HP.
The carmaker claims that the SUV can go from 0-50 km/hr in under 3.1 seconds. Officials at MG state that the eZS can go on for a maximum range of upto 428 kms at a constant speed of 60 km/hr. MG has partnered with Contemporary Amperex Technology Co. Limited, one of the largest manufacturers of lithium-ion batteries, to help them assemble the battery module.
China is currently the largest market for electric vehicles. Thus the MG eZS can expect good sales given that it is their local market. In India, an SUV with this range would be widely accepted, if priced competitively. To make this happen, MG is likely to introduce the eZS as a locally manufactured vehicle here. The battery cell will be imported from China. MG also claims that the battery has fast-charging capacity of up to 80 percent in 30 minutes.
MG eZS SUV
– Launched in China, expected to be available in the Indian market by 2020
– First venture by MG into the electric vehicle segment
– The MG eZS will be manufactured in India