Mobil 1 Invents Car Fu, Kung Fu But For Cars In Its Latest TVC [Video]
The new Mobil 1 TVC for engine oil witnesses some feisty car Kung Fu or Car Fu as the hero Honda City leaves the baddies in splits when saving the damsel Honda Jazz.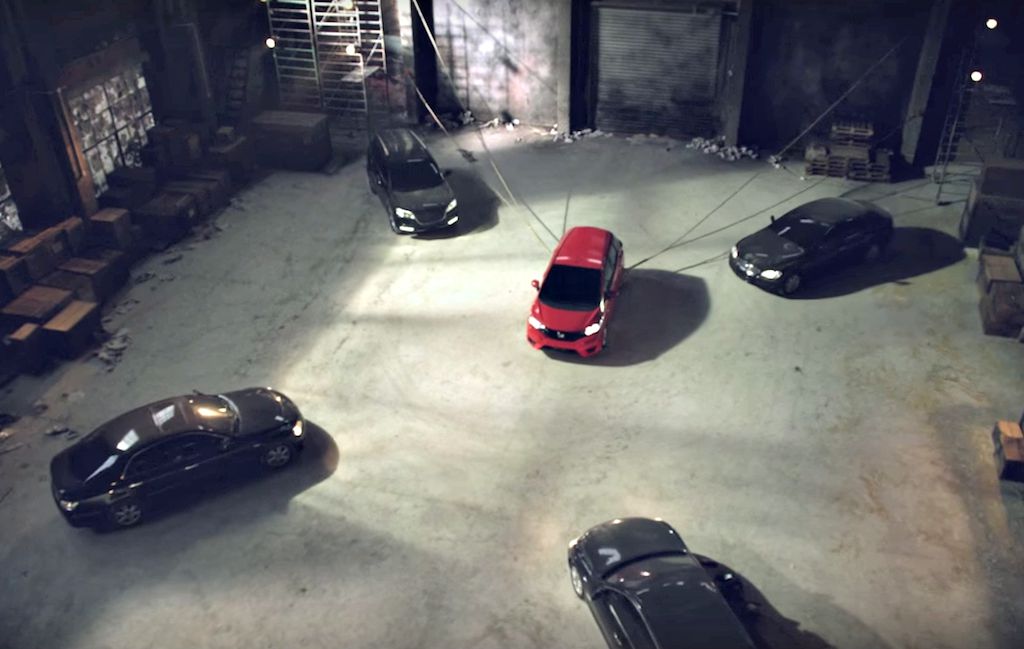 Aah! Kung Fu, one of the oldest forms of martial arts that has saved a tonne and scared over millions, while making Bruce Lee, Jackie Chan, Jean-Claude Van Damme and even Pandas look extremely cool. But is that of any help when a car is in trouble? Mobil 1 seems to think so with its latest TVC, illustrating the new form of martial arts called 'Car Fu' that helps save a four wheeled damsel in distress. As superfluous as it may sound, seeing these cars get into some adrenaline pumping action is sure to get you excited.
The TVC shows a new generation Honda Jazz caught up amidst a slew of black (ninja-like) sedans and SUVs getting all worked up to hold the baby Honda to ransom (or something like that). However, breaking through the wall like a shining white knight, comes in the Honda City kitted up with a sporty front and rear bumper as well as spoiler looking sharp as ever. The black sedans then take on the City only to bite the dust as they power slide into the corner. This leaves us with the hero Honda City and the black SUV left for an ultimate showdown as our flame throwing hero car charges down the lane only to break the Jazz free from the clutches and then getting into a mirror to mirror combat (of sorts).
As the ultimate showdown leaves the SUV pinned to a wall, the driver inside the Honda City steps outside turning out to be none other than double Formula One World Champion Fernando Alonso. This has to be one of the most whacked out ideas that any manufacturer has come up for a car/accessory TVC. Sure, the premise here is to tell you that Mobil 1 oil keeps your car awesome, but this tricked out representation of the same surely manages to leave an impact. Don't believe us? Check out the video yourself and let us know what you think about the advert in the comments section below.
Catch All The Latest Videos, Subscribe To