Mumbai Rains Strike In Full Force, City Floods Yet Again
Heavy rains since last night have severely impacted Mumbai city. Many low lying areas have flooded leading to all three major railway lines shutting with water-logging in many areas.
Every year, majority of the Indian population wait for the monsoon and hope that it rains enough to support the crops and fill up all water bodies. While in most years rain is usually lesser than the required amount, this year predictions are that it will rain more. Listening to the news, Municipal corporations of major cities of India sprung into action in order to clear up the sewage pipes and drainage systems and have finished up the job by now. But, once again, BMC, which claimed that Mumbai is ready for the rains failed during the very first heavy rainfall in the city.
Heavy downpours which started yesterday night and are still going on have caused severe water-logging in many major areas of the city like Dadar, Sion and Chembur which has made commuting to various areas of Mumbai very difficult. Railway tracks are submerged in water at a number of stations which has made the railway department close down the Western, Central and Harbour lines completely, leading to a lot of inconvenience for daily commuters. Looking at how difficult the travelling aspect is, many schools and offices have declared an off in the capital city.
Water-logging has led to a lot of vehicles getting stuck on the roads which has increased the traffic and blocked the roads in some areas. Those who ventured out with their swanky luxury cars are in for a rude shock because these machines die down with the slightest amount of water entering their systems, leaving owners stranded. Recovery trucks are also facing difficulties in rescuing cars stuck in water. Since most motor insurance policies exclude incidents such as floods, earthquakes and other natural calamities, owners will not be able to claim the damages and a lot of financial loss will be incurred. We hope that this teaches BMC a lesson and they think twice before making false promises next year.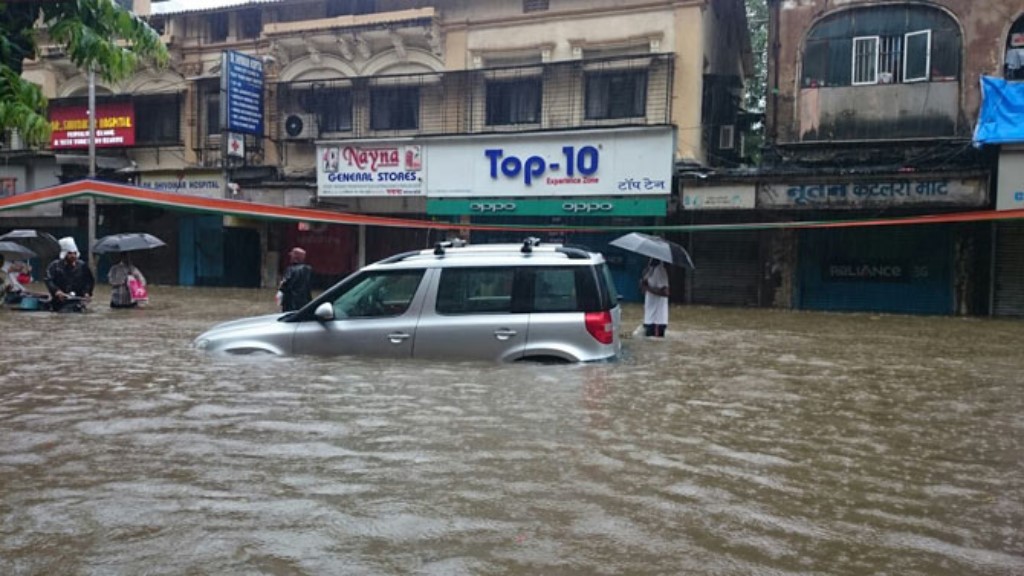 Pictures Source – Mid-Day.com