Nano Merchandise Online Store Launched On Ebay
"The DNA of Tata Nano is 'never-thought-of-before' and that will continue to reflect in our marketing initiatives as well." Ms. Delna Avari, Head- Nano Product Group, Tata Motors, said.
Well, rightly stated by Ms. Delna Avari, Tata Nano has always tried to be something different. It was brought into existence when the company wanted to manufacture the world's cheapest car for the Indian customers. The company had also marketed this little beast extensively on the web. Nano was the one of the first cars in India to be booked online. Tata Nano has a dedicated fan page on Facebook with over 1.6 million fans. The company has now gone to the next level of marketing with the launch of 'Nano merchandise online store'.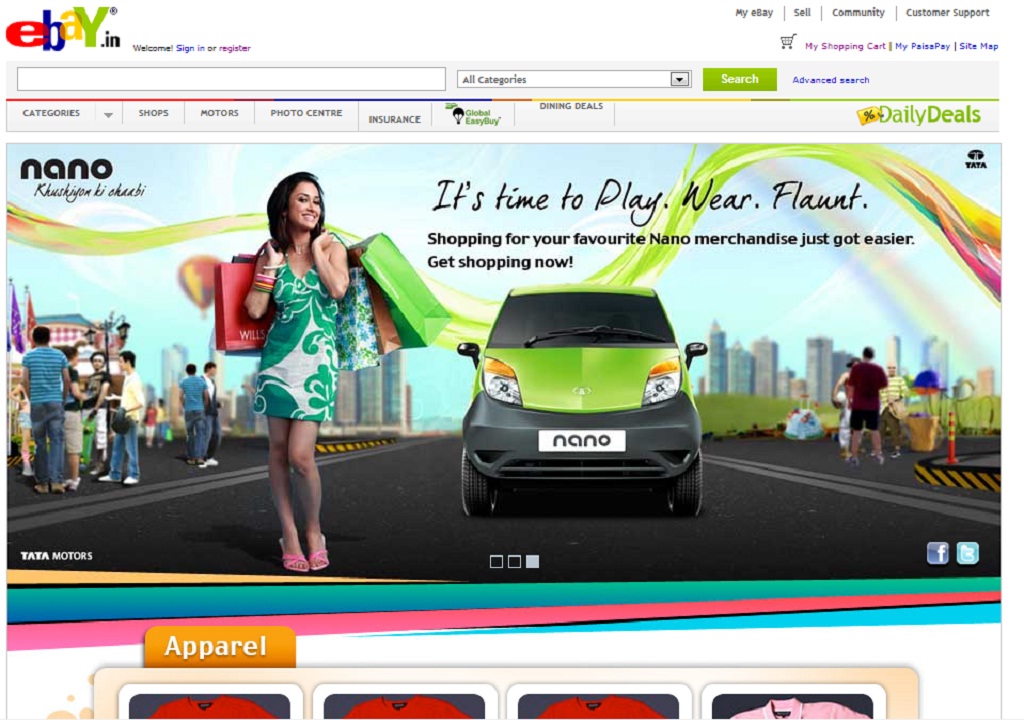 Nano merchandise online store is available on Ebay.in. Ebay has a good reach in major cities in India and using it as a platform is sure to help the Nano brand connect better with its fans. The online store offers Nano merchandise like Nano branded Titan wrist watches, dry-fit shirts for men and women, Nano shaped pen-drives, Nano shaped computer mouse, scale models, caps and key chains. The online shelf will be regularly updated with more products for its fans. The company will also conduct online polls. Fans can vote for their favorite Nano merchandise and can also be the lucky winner to get that product for free. Indeed an innovative step by the company, enabling its fans to acquire those offerings in a few clicks. Are you a Nano fan too? Then visit www.ebay.in/tatanano to view the offerings and book your favorite one.