Nishant Sukharia's Pulsar 200 NS Ownership Review
Hello motor enthusiasts and readers! We have with us, Nishant Sukharia, who clocked in more than 200 kms on his new Bajaj Pulsar 200 NS. Let's get his viewpoint on this new beast that has created a wave in the two-wheeler segment. Over to him.
Hi, Motorbeam readers, this is Nishant and here is my short review on my new Pulsar 200 NS.
The Good Bits
1) Too good stability – Especially at low speeds one is not required to put the foot down very often.
2) Good road presence – People chase me sometimes to get a better look of the bike. At the parking, it always generates crowd around it.
3) Universal appeal – Almost every other person I bumped into, literally loved the looks of the 200 NS. I still remember the first words of my friend who has a Pulsar 220. He said, "Dil aa gaya!"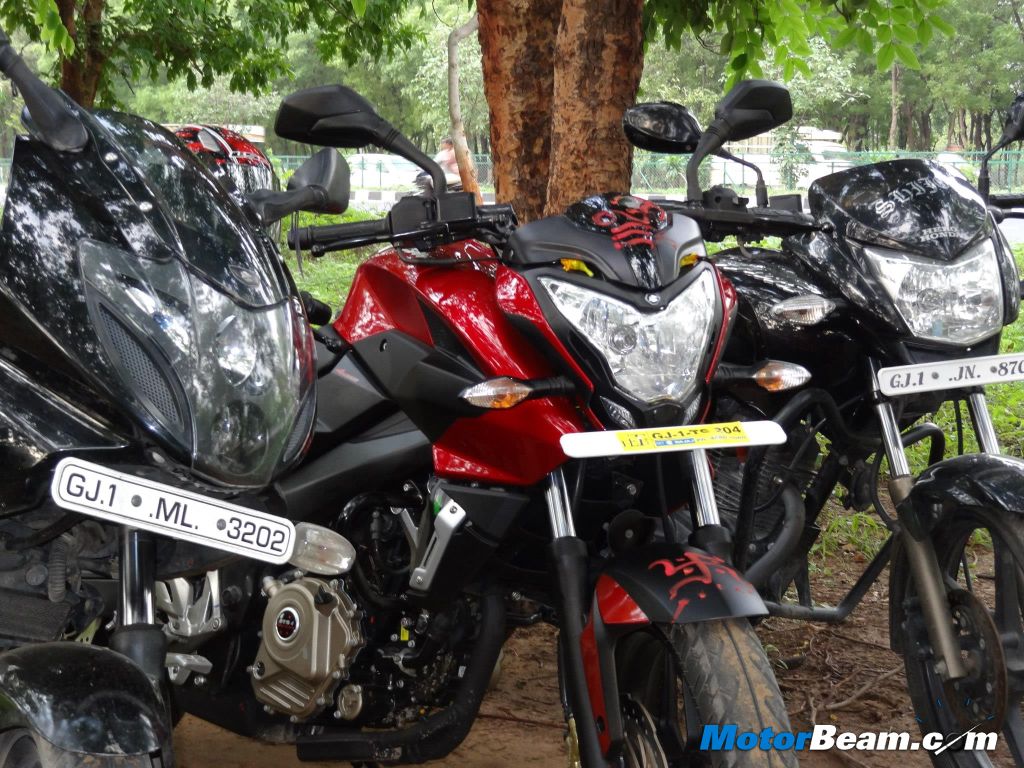 4) The light beam is really very good. It is pretty close to the Pulsar 220's projector lamp. I am totally satisfied with this.
5) Bang on seating position – The knee recesses accommodate my legs nicely, making me feel like a part of my bike.
6) Smooth gear shifts – There has been no false neutrals so far.
7) I am getting a mileage of around 35-43 km/l in mixed traffic conditions which is pretty good.
8) It is faster than a K&N'ed Pulsar 220 DTS-i.
9) Brakes are one of the best I've experienced so far. Pretty close to the ones on the Yamaha R15.
10 No squeaking or any other weird noises of any sort so far.
11) Very very smooth and graceful ride.
The Not So Good Bits

1) A stuck fuel gauge – I discovered this after filling the tank for the first time. It is stuck in the reserve position. It is not a major issue though because the fuel pipe is protected and hidden under the frame. I will get it fixed during the first service.
2) The horn is very discouraging. It sounds like a 100cc bike's horn.
3) The instrument console seems to be very confused. Sometimes it shows "LOW OIL LEVEL" indication but when I switch the engine kill to OFF and then back to ON it goes away. The fuel level indicator is not very precise. Sometimes, it shows 4 bars and then after switching the bike off and then on, it shows the fuel to be in reserve.
4) During the mornings, the bike stalls sometimes i.e if I twist the throttle very slowly. However, when I twist it in my natural way, it does not stall. But after a minute of idling, this issue gets mitigated. It is not a major issue for me.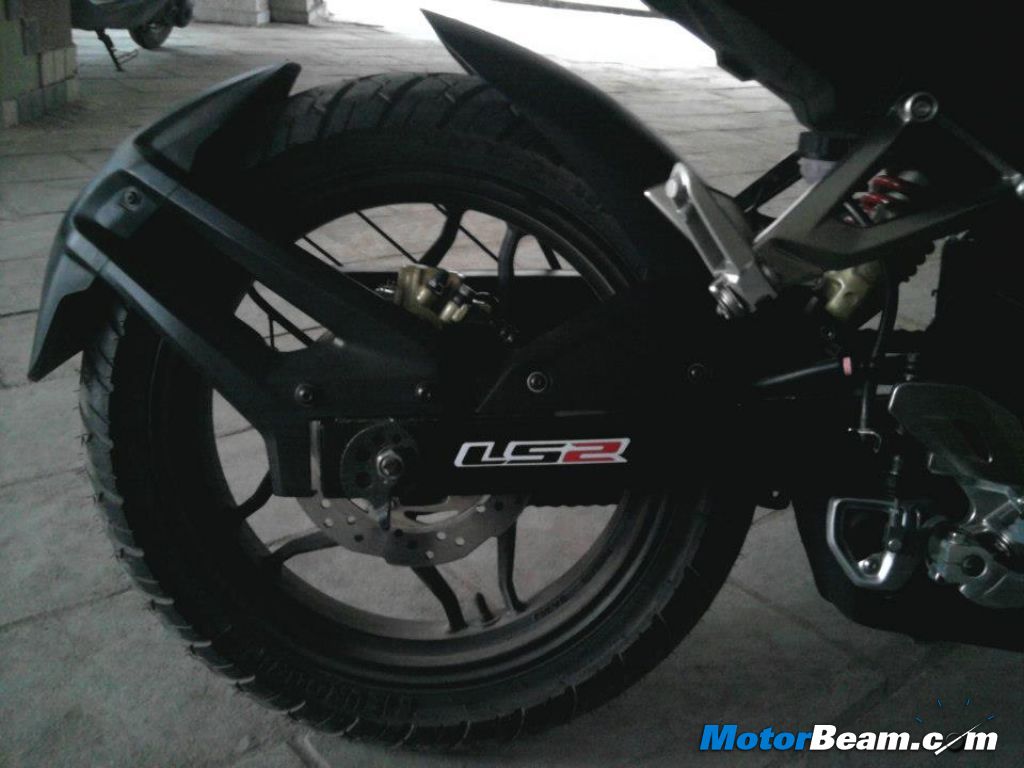 5) I thought my Pulsar 200 NS is free from this particular issue (the bike tending to go slightly towards left at low speeds), but once when I took my hands off the handlebars, the bike just rushed to the left. It takes a lot of effort to maintain a linear pace without the hands on the bars especially at low speeds. I'll try to get it checked in the first service.
6) The tyres are not adequate. The rear one locks a lot even under normal braking on roads with a little sand on it. It does not provide enough confidence while cornering or when at high speeds.
7) One more thing which I felt is that after extensive gear shifts, the bike tends to vibrate a little. I need to check this once again.
8) Can't lock the bike with the handebars in the right hand side position which is a very irritating one because I'm used to locking my bikes in the RHS position as it provides me more space to get on and off from a bike. It kind of takes the smile away from my face.
9) The rear tyre hugger is neither appealing nor that much practical. Something like the one on the Yamaha R15 V2.0 would have been appreciated. I am going to take it off anyway. So it is not a major issue.