Nissan Duster Confirmed For 2013 Launch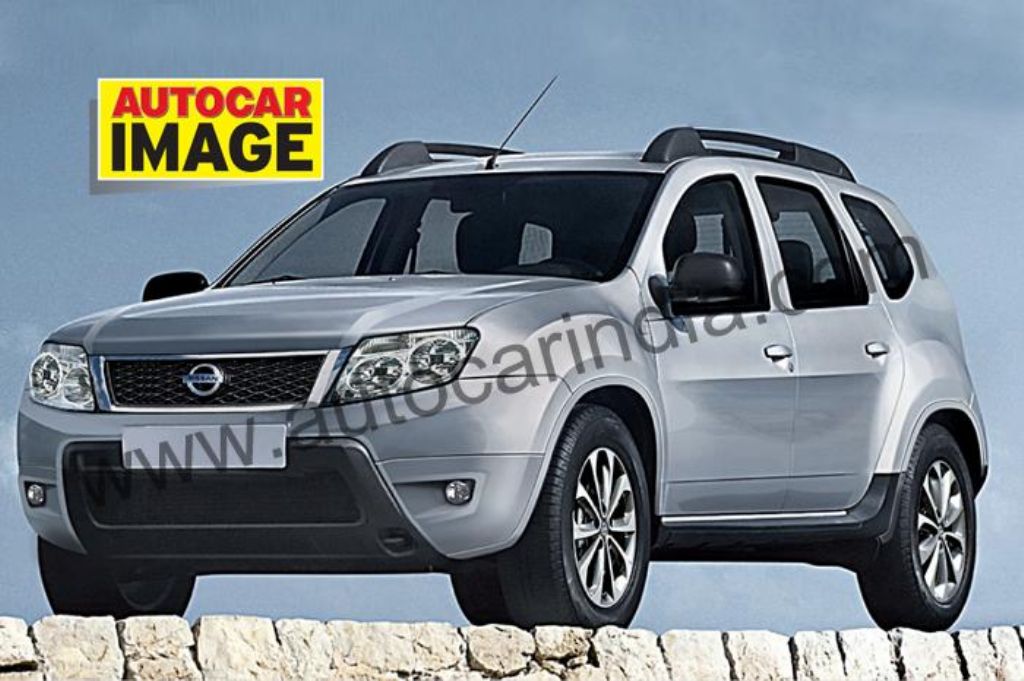 The Renault Duster has conquered the Indian SUV market in no time and is the first modern compact SUV (the Premier RiO can't be called a modern compact SUV!). Renault-Nissan are known to share platforms. Just like how the Nissan Sunny became a re-badged Renault Scala and the Nissan Micra became a re-badged Renault Pulse, the Renault Duster will become a re-badged Nissan vehicle, all set for launch in the later half of 2013. The launch could be postponed to 2014 as Renault is not too keen on Nissan re-badging their highest selling vehicle.
"We've got quite a differentiated car and the differences are far more significant than on the V-platform products (Micra/Pulse and Sunny/Scala). The hood and the fenders have differences and the bumpers are different too. But it's more than just a bumpers and grille change for sure," Colin Dodge, executive VP, Nissan, said.
The Nissan badged Duster has been codenamed NH79 and will have quite a few styling tweaks to differentiate it from the Renault badged Duster. The Nissan Duster will also be the first Dacia product to be badged as a Nissan in India. While Nissan's cars have always been priced lower than Renault's in the Indian market, the Nissan badged Duster will be priced more than the Renault badged car. This helps both companies to prevent cannibalization.
Just like the Renault Duster, the Nissan badged compact SUV will use the same 1.5-litre k9k diesel engine and 1.6-litre petrol engine. Both cars will have identical mechanicals, thereby reducing cost of production significantly. Nissan might offer more features on its Duster, which will enable them to justify the higher price tag. By the time Nissan launch their Duster, the compact SUV segment will have increased competition from Ford, Volkswagen and Maruti Suzuki.
Source – Autocar India