Nissan Organizes Two Day Carnival At BIC For Customers
To celebrate 10 years of operations in the country, Nissan India decided to celebrate by showing off their vehicles' capabilities at the F1 circuit in India.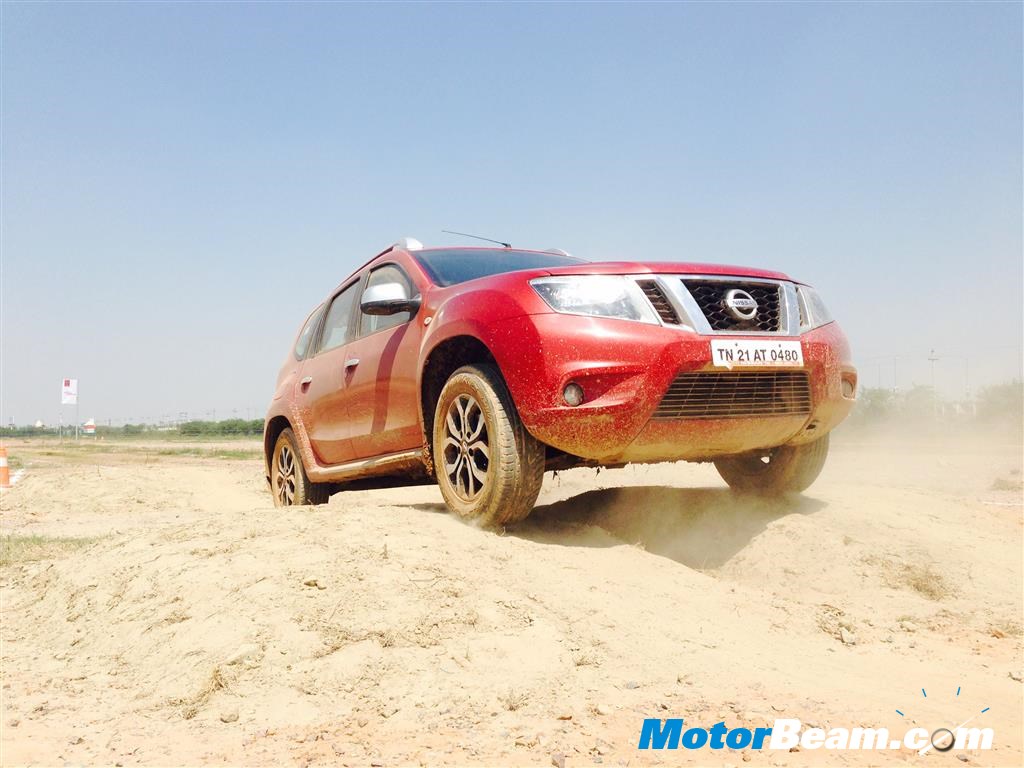 Nissan India completes ten years of operations in 2015 and to celebrate this occasion, the Japanese auto giant has organized a two day carnival at the Buddh International Circuit for customers and media alike. The automaker has allowed visitors to experience its entire range, i.e. Micra, Sunny and Terrano on specially designed tracks on the circuit. Visitors also get a chance to drive these cars and feel them hands-on while performing clever and fun manoeuvres. A single unit of the Sunny was kept as an open canvas for anyone to come and display their artistic skills by spraying the vehicle with graffiti.
The main highlight or should we say show-stopper at this event is surely the humongous Nissan Patrol. The Patrol is an iconic vehicle and even though its name might be unheard of in India, the giant SUV has a huge fan following in other global markets like the UAE. The Patrol is a very capable off-roader just like the Toyota Land Cruiser but it also excels at providing great comfort and driving feel. The SUV's road presence is something to really watch out for. Visitors at the carnival got a chance to test the vehicle's off-road capabilities on a custom-made off-road track at the circuit. The Patrol comes with a 5.8-litre V8 engine giving out 400 HP of power and it also has Multi Surface Selection and Hydraulic Body Motion Control System.
Nissan also has an electric vehicle in its kitty and even that was showcased at the carnival. The LEAF has been brought down here to allow people to check out its zero-emission operating nature. The EV comes with a 80 kW electric motor churning out 245 Nm of torque, available right from 0 RPM. Other features at the carnival include a showcase of Nissan's latest technologies like Xtronic transmission, Pure Drive low emission engines and an Around View monitor that shows a complete 360-degree bird's eye view of the entire vehicle.