Nissan Working On Ford EcoSport Rivalling Compact SUV For India
The upcoming compact SUV will be based on the Nissan Kicks concept that made its debut at the Sao Paulo Auto Show last year and will have its length truncated to fit under 4-metres.
The compact SUV segment was actually started by a little-known compact SUV called 'Premier RIO' but found its true calling with the Ford EcoSport in 2013. Since then, the sub 4-metre compact SUV space has been a hotly contested space for manufacturers as more and more companies plan to bring in their offerings in the segment. The latest to join the bandwagon is none other than Nissan that is planning a compact SUV for India and will be based on the Kicks concept showcased in South America.
The Nissan Kicks concept made its debut at the Sao Paulo Auto Show in October last year and has been a result of the automaker's design studios in Brazil, the US and Japan. Styled for South America, the Kicks concept gets a compact bodyshell with a sloping roofline, accentuated wheel arches, muscular front as well as rear bumpers, and a V-shaped grille seen on all modern day Nissan models. The concept is finished with roof rails and orange inserts lending a vibrant appeal to the compact SUV.
While the Nissan Kicks concept measures 4300 mm in length, the India spec version will be trimmed to fit under 4-metres to avail the small car benefits under the excise duty norms. At that size, the Nissan compact SUV will directly compete against the Ford EcoSport along with the upcoming offerings from Mahindra and Tata Motors. In terms of power, the 1.5-lire dCi k9k diesel engine will power the compact SUV, but it is not known if the engine will be available in the 85 PS or 110 PS guise. The 1.2-litre petrol that powers the Micra could also be offered. The new Nissan compact SUV is expected to be showcased at the Auto Expo in February next year.
[youtube:https://www.youtube.com/watch?v=um8fe2Zw9pE#t=11 540 375]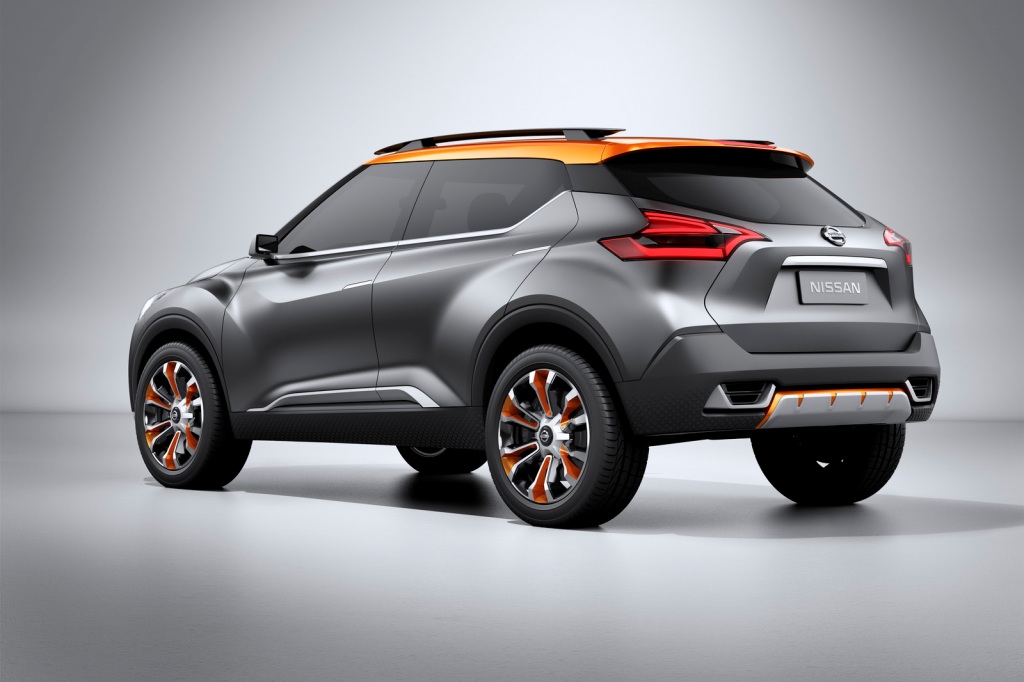 Source – AutocarIndia.com