Peugeot Unveils 2008 Compact Crossover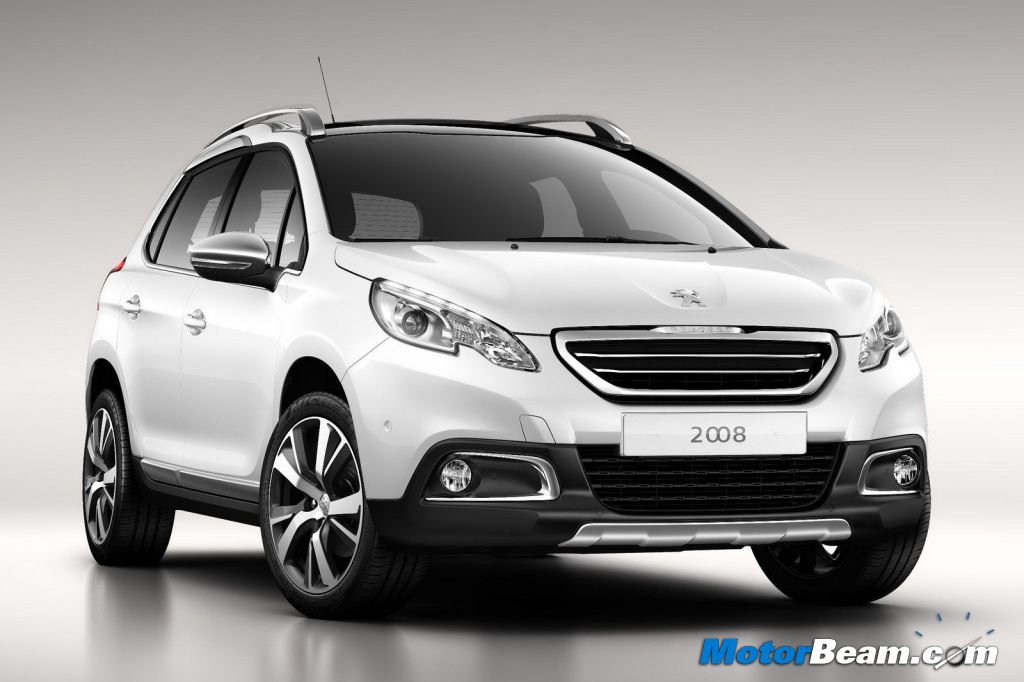 European carmaker PSA Peugeot Citroen has unveiled a new urban crossover, the Peugeot 2008 which will be sold in major parts of the world. This move signifies the carmaker's bid to be known in the international market with upmarket products on offer. The 2008 conceives its design from Peugeot's expert styling teams in Paris, Shanghai and Sao Paulo to make it appealing to not only European customers but in other countries too. About 150 million Euros were invested for the 2008 compact crossover project.
The Peugeot 2008 will be powered by an e-HDi diesel engine with start-stop function or a 3-cylinder petrol engine. Although the power figures are not known yet, but the 2008 is claimed to be one of the cleanest vehicles in the segment with CO2 emission figures starting from 99 gm/kg. Infact, Peugeot Citroen were successful in gaining a few green credits for being the lowest carbon emitters among European manufacturers collectively for the first three quarters of 2012.
With a length of 4.16-metres, the Peugeot 2008 is bigger than the EcoSport but slightly smaller than the Renault Duster, its two main chief rivals. The vehicle is 200mm longer than the 208 hatchback. Peugeot has axed its India entry plans so we can't expect the 2008 on our shores anytime soon. However with a tie-up in GM in Europe, Peugeot can use GM's India network to debut a few vehicles.
Post the success of the 3008, the Peugeot 2008 is the second step taken in the course towards their upmarket strategy for 2013. Helping the strategy along with the 2008 will be Citroen DS3 Cabriolet and Peugeot 208 GTI and 208 XY. The 2008 will be manufactured at the Mulhouse plant in France for the European markets and for most of the exports. Manufacturing will also be set in Wuhan for the Chinese market and in Brazil for the South American market. The groups export figures have improved significantly over the few years where a sharp rise was observed in 2012 too. PSA Peugeot Citroen have a target to achieve 50 percent of export sales in 2015.