Vespa 946 Is Stunning In Every Way!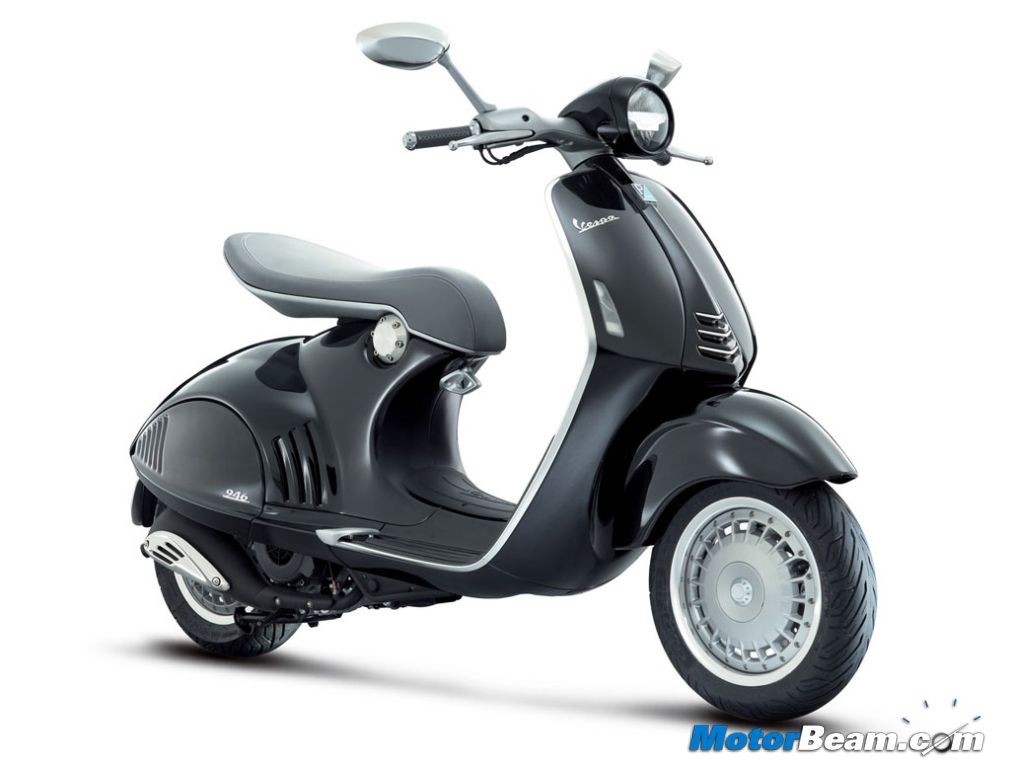 The production version of the Vespa 946 will be launched in North America by late 2012 or early 2013 as stated by its parent company Piaggio. This scooter was presented at the North American Dealer meeting at Miami along with the Aprilia Caponord 1200 and the Moto Guzzi California 1400. This new scooter represents the future design concept for the next generation models for Vespa. The original Vespa 946 was showcased at the EICMA Motorcycle Show called the 'Quarantasie' Concept.
The name means '46' in Italian, to celebrate the year when the iconic Italian brand started producing scooters, that is year 1946. This concept was an amazing design that echoed the past but represented the design philosophy of the future. This beautiful scooter borrows from the classic Vespa styling with swooping curves but has modern metallic paint scheme and a revolutionary hanging seat. It will be powered by two engine options in North America.
A 125 cc engine with 11.7 HP and 10.3 Nm as well as a 150 cc engine with 13 HP and 12.6 Nm will power the Vespa 946. These single-cylinder air-cooled engines use the company's latest technology with 3-valves per cylinder and fuel injection which they claim will give extremely good fuel economy and very low air and sound emissions.
Piaggio currently sells the Vespa LX 125 in India which has gained a lot of popularity due to its classic Italian design as well as the sentimental value the brand has in the minds of Indians. Due to a huge fan following that Vespa has in India, it would be interesting to see when Piaggio announces the launch of the Vespa 946 on our shores. It is almost certain that this beautiful scooter will get a very good response and good sales in the lifestyle 2-wheeler segment.