Pininfarina Showcases Battista Electric Hypercar On Californian Roads
The reveal of the Pininfarina Battista has taken place at the Monterey Car Week
Pininfarina has revealed the Battista electric hypercar 2 years after it was first showcased at the Geneva Motor Show.
Thankfully, the stunning design of the electric vehicle (EV) has not been tampered with. The Pininfarina Battista showcased in California featured a body in exposed carbon-fibre, 2-tone wheels and an interior with blue accents.
Instead of it being a static model, at its reveal, Pininfarina Battista was used to show potential customers what the car can do on the roads near Monterey.
It also provided an opportunity for people to hear the EV's distinct sound which Pininfarina settled upon. The sound can be heard both from the inside and outside and has a core frequency of 54 Hz.
Sporting a 120 kWh battery and a quad-motor powertrain (from Rimac), the hypercar has 1900 HP and 2300 Nm of torque and can smash the 0-100 km/hr sprint in less than 2 seconds.
The top speed of it is 349 km/hr hour, while the claimed range on a single charge is 311 miles or 500 km. When the battery is depleted, the car can be recharged at speeds of up to 180 kW.
Just 150 examples will ever be produced and 5 will be specified in Anniversario trim that will feature an aero-focused 'Furiosa' styling package and 2-tone paint scheme in celebration of Pininfarina's 90th anniversary.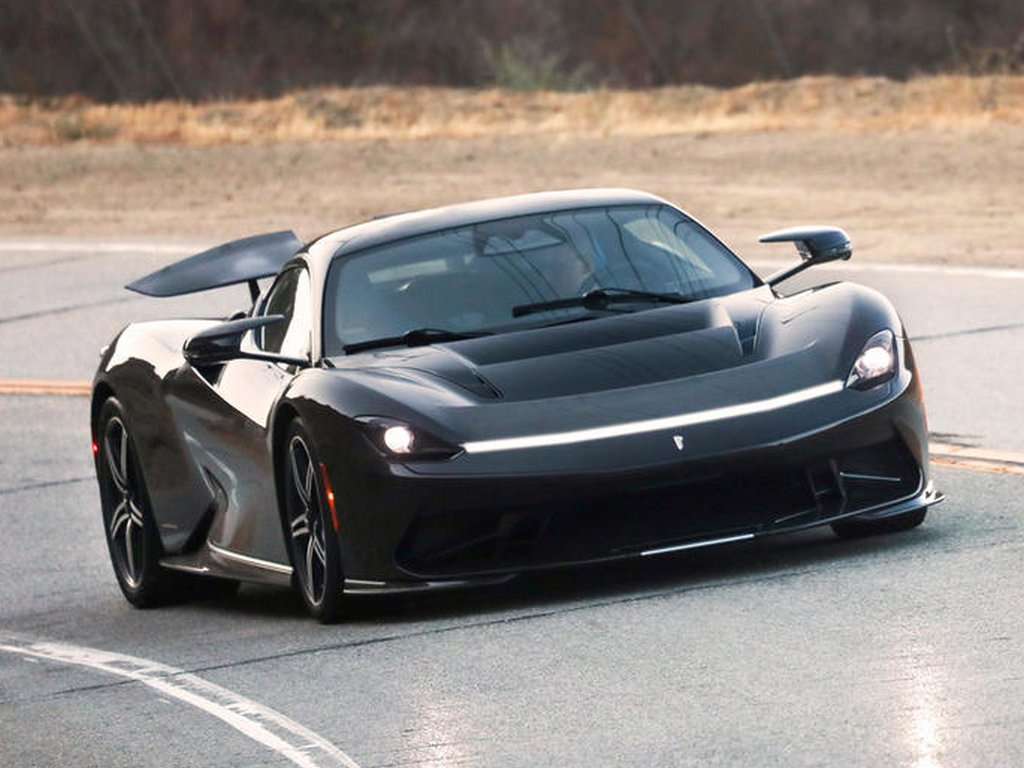 It will not come cheap, with prices starting at $2.2 million (Rs. 16.34 crores) and first customers are expected to take delivery of the electric hypercar later this year.