Renault Grabs 1000 Bookings For Duster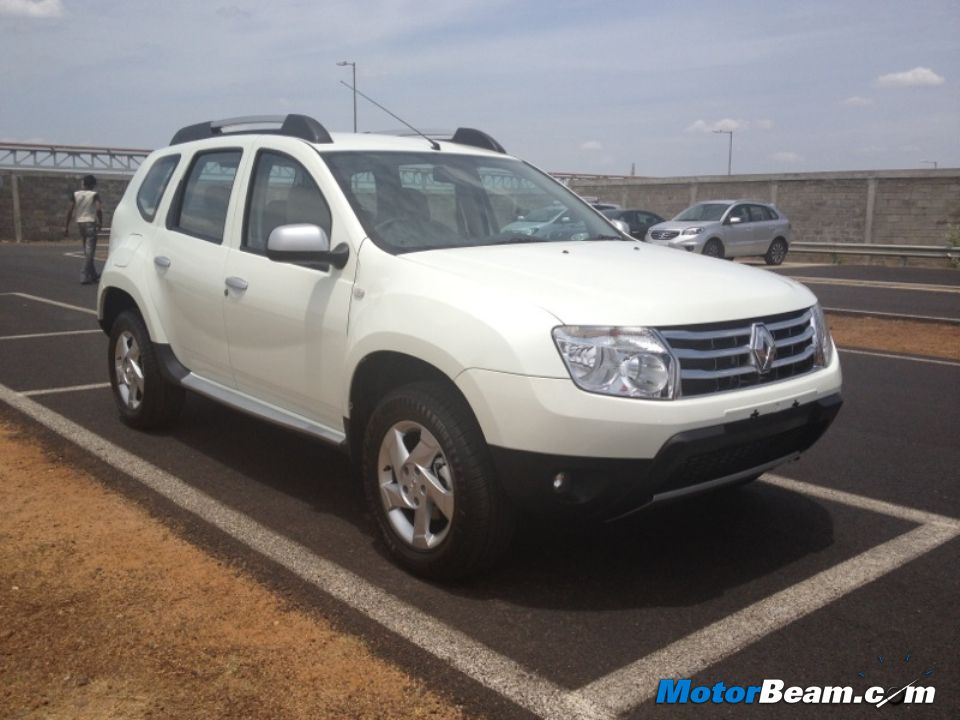 Renault dealers in India have started accepting bookings for the Duster compact SUV and the company has already received 1000 bookings. The French automaker will launch the Renault Duster on the 4th of July, 2012 and has already started promotions of the vehicle through video advertisements. The first Duster advertisement shows people regretting their purchase of a sedan as for a similar price, they could have got an SUV. Naturally Renault wants to play hard on the SUV styling of the Duster to attract customers in India, where bigger is better!

[youtube:http://www.youtube.com/watch?v=nGjXE5Ueaso 540 375]
Almost all the details about the Renault Duster are out except the pricing. Renault knows how important the Duster is for them and will price the vehicle very competitively. The Duster is being manufactured at Renault-Nissan's facility in Orgadam, near Chennai. It will be exported to other markets from early next year. We expect pricing to start a shade below Rs. 7 lakhs for the base variant, while the top end diesel will retail at around Rs. 12 lakhs (all price estimates ex-showroom, New Delhi). The prices will be introductory and Renault will revise it upwards after two months.
Why pricing is important for the Duster? The Renault brand in India is not as strong as Maruti Suzuki. The Ertiga is priced very aggressively and offers a an extra row of seats. Now you must be thinking that the Duster is an SUV, while the Ertiga is not. Well both the Duster and Ertiga use a monocoque chassis and front-wheel drive layout, thus the Duster is an SUV only in terms of styling as there is no 4-wheel drive variant on offer for the time being. The Duster will then have to compete with the Ertiga, which has already stamped its authority by garnering more than 35000 bookings.