Renault Kwid EV Patent Images Leaked
Renault Kwid EV leaked patent images reveal all the changes done to the exterior.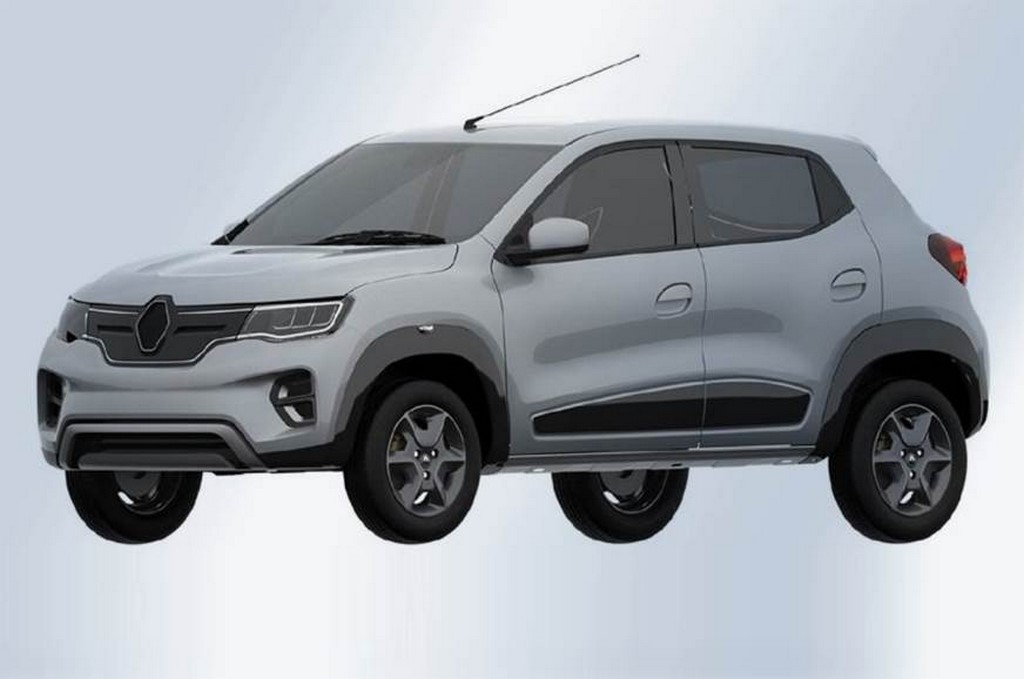 Renault has been working on an electric powered Kwid for a long time now. The Renault Kwid EV made its debut in concept form as the Renault K-ZE at the 2018 Paris Motor Show. The patent images leaked online show the exterior changes made to the vehicle. The Kwid EV will be first premiered in the China market, the car has been designed in Chennai and its powertrain will be fitted in Renault's China facility.
The Renault Kwid EV is devoid of a radiator grille and air intake due to the absence of a petrol-powered motor. The headlamp unit on the electric vehicle has a distinct and sharp design and looks like an LED unit. The bumper is also revised with an aggressive look to it. The car runs on new alloy wheels, with disc brakes to be available on all the four wheels.
The powertrain for the Renault Kwid EV is being developed in cooperation between Renault and its Chinese partner Dongfeng under the eGT New Energy Automotive joint venture company that was formed last year. The exact specs for the vehicle aren't yet out, but it is expected to have a range of 250 kms on a single charge.
The Renault Kwid EV will be produced at Dongfeng's production facility in Shiyan in Central China. This manufacturing facility, based in the Hubei Province, has the ability to manufacture up to 1,20,000 units of vehicles annually. Renault has already confirmed that four new models will be launched in India by 2022, with the possibility of the Kwid EV to be launched in mid-2022, with an estimated price of Rs. 6 lakhs (ex-showroom).
Renault Kwid EV
– Exact technical specs will be revealed soon
– The Kwid EV will be premiered in China market first
– It is likely to have a range of more than 250 kms