RE Dares Jawa To Try Harder, Not Worried About Competition
Royal Enfield claims that it will take a lot more to take away their pie.
India-wide sales of Royal Enfield have seen a drop compared to a year earlier, marking its slowest growth pace in more than 12 years. The sales report of Royal Enfield reveals an interesting composition, which could possibly restructure the company's lineup in future.
The reason to which is a combination of multiple factors. Series of price hikes, increase in competition and change in market expectations. Out of which, the major cause would be the return of the brand Jawa. Owned by conglomerate Mahindra & Mahindra(M&M) the new Jawa bikes are priced in the same price bracket as popular Royal Enfield offerings.
Royal Enfield's sales growth registered a rather disappointing figure for the company. But Jawa declared a total stock out for nine months. Since bikes of both the competing brands belong to the same segment, Jawa is believed to have plundered the customers of Royal Enfield.
Siddhartha Lal, Managing Director and CEO, Eicher Motors admitted that competition for Royal Enfield is rising and will continue to rise in the future but it will take a lot more to take away their pie. He also added Royal Enfield is an undisputed leader when it comes to having distribution and after-sales network.
New entrants are a part of the competition but Royal Enfield would like to dare them to try hard to even take a nibble out of their market. According to him, Royal Enfield's existing line up is capable to take on the competition. He also reveals that the company has plans to update and expand their product line up.
Domestic sales growth of Royal Enfield slowed down by 5 percent to 6,86,773 units during the April-January period. In the previous financial year, Royal Enfield's growth stood at 23 percent at 8,01,229 units while in 2016-17 it was 31 percent at 651,107 units.
Royal Enfield has seen an exceptional growth of nearly 20x in last 10 years by expanding their margin to 30 percent. He also added, such a growth is attracting a lot of other manufacturers to enter into Royal Enfield's market. But, they believe the hype exists only initially around a new product and wouldn't affect their sales. Royal Enfield claims they have their own ways of dealing with the competition and that is through the residual value the brand is carrying among the buyers.
Although Jawa has incredible bikes in their line-up, there is still truth to Siddhartha Lal's statement. Making a great product is just half the success story when it comes to motorcycles. It also requires a strong after-sales service network which is the department where RE completely trumps Jawa. With 878 dealers currently, the company has one of the largest network of dealerships in India. Royal Enfield hopes to have a figure of about 900 dealerships by end of the current financial year.
But this alone won't be able to save Royal Enfield from their declining growth. The competitors might not be as established as them currently, but inclusion of dealership network isn't very difficult to be equipped with. RE bikes also need major updates and they'll be able to lead the market only if they keep introducing regular updates.
Royal Enfield vs Jawa
– Domestic sales growth of Royal Enfield slowed down by 5 percent
– With 878 dealers, RE has the largest network of dealerships in India
– Company believes in their strong service backup and residual value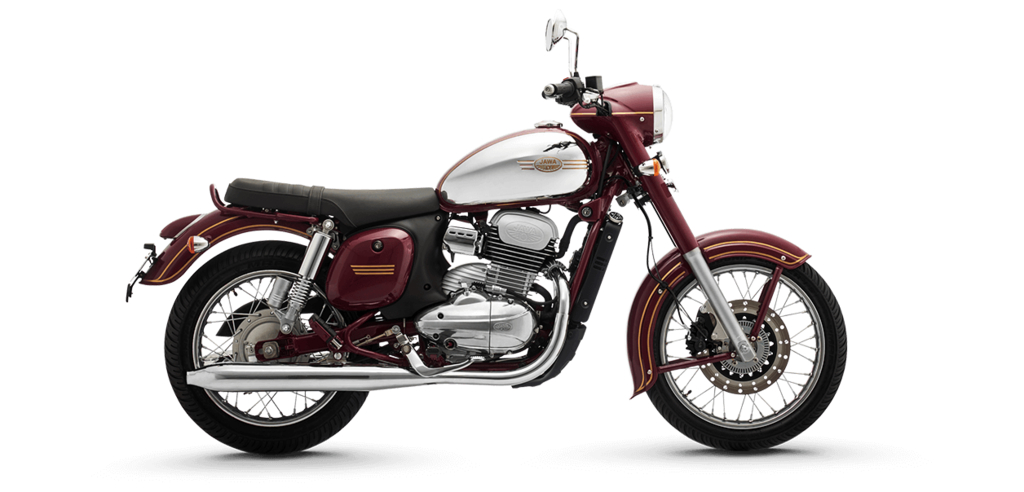 Source – MoneyControl.com