Renault Twizy Can Be Driven Officially By 14 Year Olds In Europe
Renault Twizy 45 can be driven officially by 14-year olds in Europe as it is compact, safe and versatile falling under the "quadricycle" league.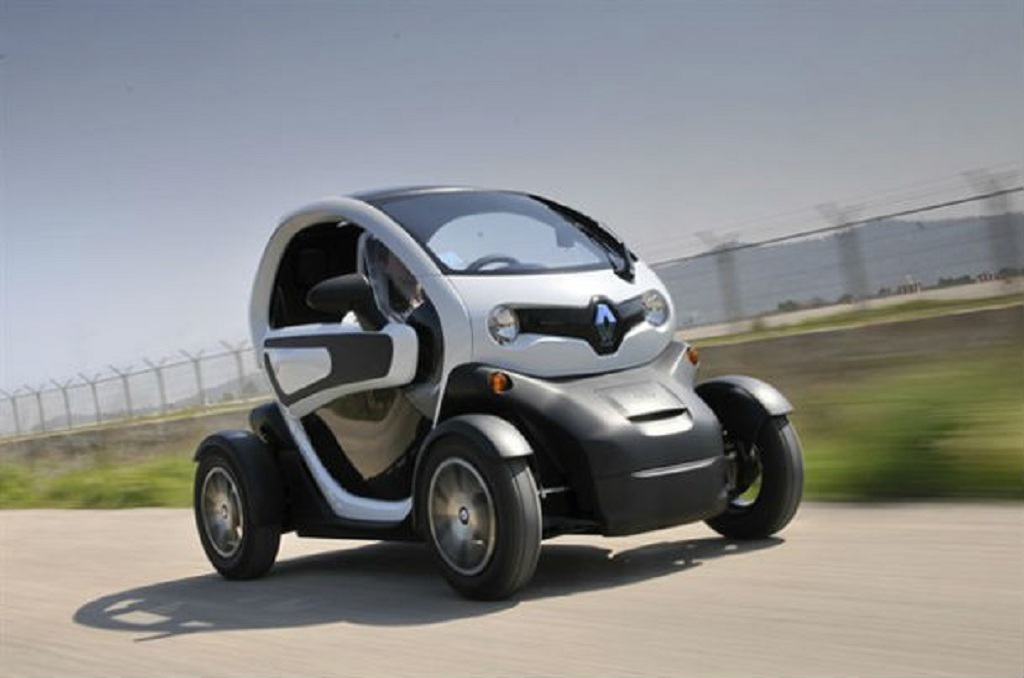 European Teenagers will now be able to drive a four-wheeler classified under new category called light quadricycles. As per the new legislation, 14-year-olds with BSR road safety certificates are authorized to drive light motorized quadricycles. The limit to this regulation was previously reserved for individuals aged 16 and over. Renault Twizy 45 is a two-seat electric car made for young teenagers to drive around. This is a safer alternative to scooters and bicycles in the urban areas. The adorable vehicle is equipped with a 13 HP electric motor that has a capacity to drive up to 80 km and a maximum speed of 45 km/hr.
The mini car is designed to enable young people to gain an understanding of driving from a young age. However, the designer has not compromised from the safety point of view, the Twizy is fitted with standard airbag, double seat belts, disc brakes and a protective cell. Previously, 14-year olds in France holding a road safety certificate were only allowed to drive mopeds. Now, after the change in the EU regulations, the same certificate allows the teenager to drive quadricycles. The vehicle has been selling in France since 2010. It is priced at US $7,600 and weighs only about 450 kgs.
Renault claims that 15,000 units of the teeny vehicle has been sold all over Europe. After its success in the European market, the French carmaker is on a mission to promote the Twizy in US and Quebec. However, Twizy failed to sell in the Australian market as no such classification for quadricycles exists under the Australian Design Rules. The Renault Twizy 45 is great for city-dwellers who want something faster and safer than a bicycle, and nearly as compact and versatile. It is slowly becoming popular for car-sharing services like Zipcar and has a target to replace bike rides in cities like New York and San Francisco.